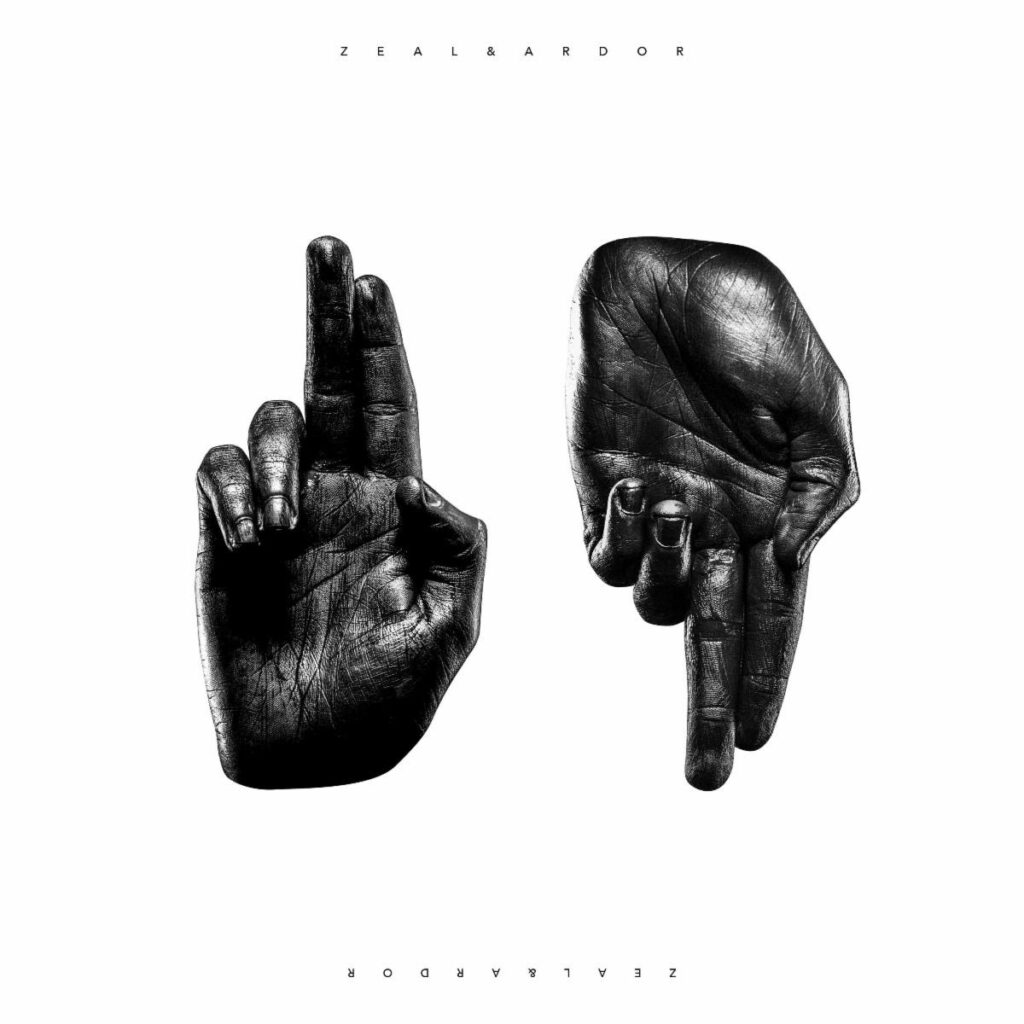 Review: Benjamin Coe
Lurking in the shadows since 2013, experimental Swiss metal outfit Zeal & Ardor have been steadily releasing an ever expanding catalogue of outstanding and creatively diverse music for our listening pleasure.
From the early days of being a one-man-band, front man and band leader Manuel Gagneux has grown Zeal & Ardor into a formidable presence on the worldwide stage. Two albums and one EP deep and these guys are set to take the world by storm with album number 3 which is quite aptly titled simply Zeal & Ardor.
And so it should be. This is the band at their best and most promising. From the opening notes of the eponymous first track it's incredibly difficult to not lose yourself in the darkness that Gagneux has become so damn good at using to express his views and feelings on the chaotic world in which we currently live.
He seamlessly blends the passion and anguish of African American spiritual music with the aggression and urgency of Swedish black metal and the result is something else altogether.
From the blues-ridden swagger of tracks like Golden Liar to the sheer intensity of others such as Gotterdammerung and everything in between, this album is one hell of a ride. One minute you'll be toe- tappin' to the rhythm and blues of Gagneux's glorious croon and then in a blink of an eye you'll want to throw down and mosh till you neck snaps.
The 14 tracks on offer here are not just musically masterful but the lyrics and themes that permeate throughout the whole piece are thought-provoking and genuinely sincere, as they have always been (see Bow for a perfect example of just how god damn sincere this album can be!)
This self-titled effort is the culmination of years of blood, sweat and tears poured into a soulful, meaningful and downright pertinent record that will undoubtedly stand the test of time to become a true classic of the metal genre. I honestly cannot fault this album and it has been on constant rotation for days now.
Do yourself a favour and check these guys out. You may just find your new favourite band.
Zeal & Ardor is OUT NOW via MVKA
Order here:  https://zealandardor.lnk.to/ZealandArdor
Check out our recent interview with Manuel Gagneux here :