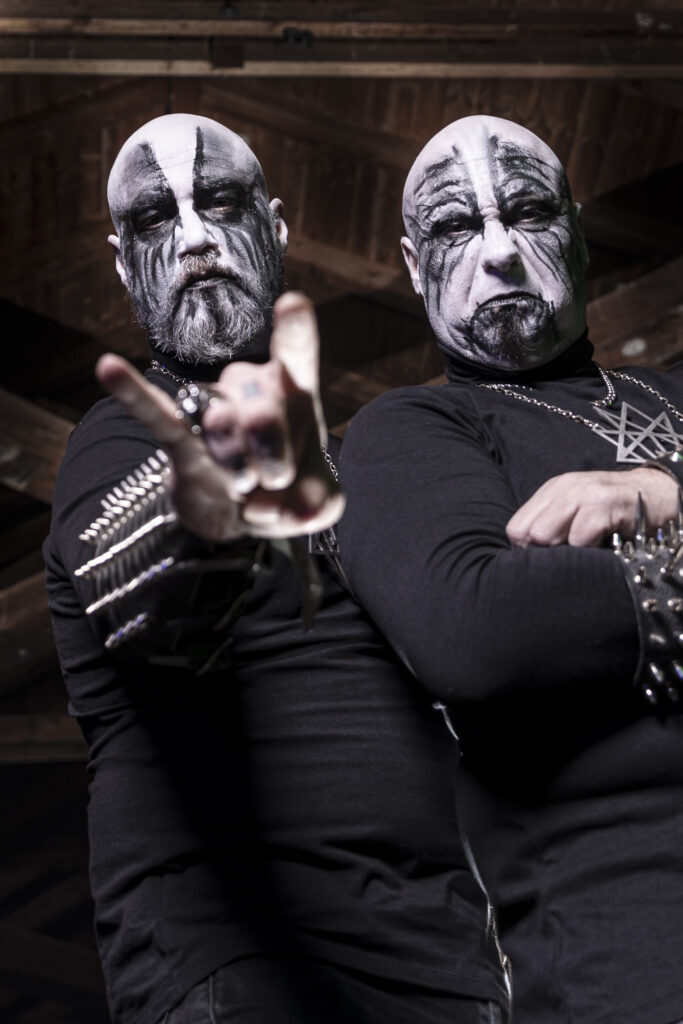 MYSTIC CIRCLE the German black/death metal outfit returned with their first album in 16 years!
With seven studio albums and many tours alongside black metal heavyweights MARDUK, GORGOROTH and DIMMU BORGIR under their belt: it wasn't just a little history that German black/death metal legends MYSTIC CIRCLE left behind when they decided to call it quits in 2007. But alas, 14 years of silence are over as MYSTIC CIRCLE – consisting of Beelzebub and A. Blackwar who had actually left the group in 1999 – have risen from their graves to renew their deal with the Dark Lord.
The Everblack Podcast sat down with  MYSTIC CIRCLE's Beelzebub to talk about their triumphant return with their first record in 16 years, 30th anniversary since the band originally formed, their visual influences, touring and playing Wacken, good Australian beer and what the future holds!
Watch/listen to the interview HERE : 
MYSTIC CIRCLE – 'Self Titled' is out now via Atomic Fire Records.
Order »Mystic Circle« in various formats (box set, CD-digipak, red/black marbled vinyl) as well as the group's »Letters From The Devil« 7″ black vinyl single (which includes the exclusive, non-album B-side track 'The Godsmasher'; limited to 666 copies), here:
https://music.atomicfire-records.com/mysticcircle
A lot of dark years have passed since 1999. This is not only apparent in the muscular and stunningly heavy production of the unofficial follow-up to »Infernal Satanic Verses«. It's also their more direct, pithy approach to songwriting and arrangements that shows the passage of time. "We have become older, hopefully wiser but also more critical of ourselves," states A. Blackwar. "We both have to be 100 percent into it or else we don't do it." As of yet, the destination of this ghost ship remains unknown. One thing is clear, however: MYSTIC CIRCLE are back. And will surprise the metal world with this blackened banger. Notes Beelzebub in closing, "We're incredibly proud of this record. We wanted to give it a try once again and have drawn fresh blood." Hell can wait.