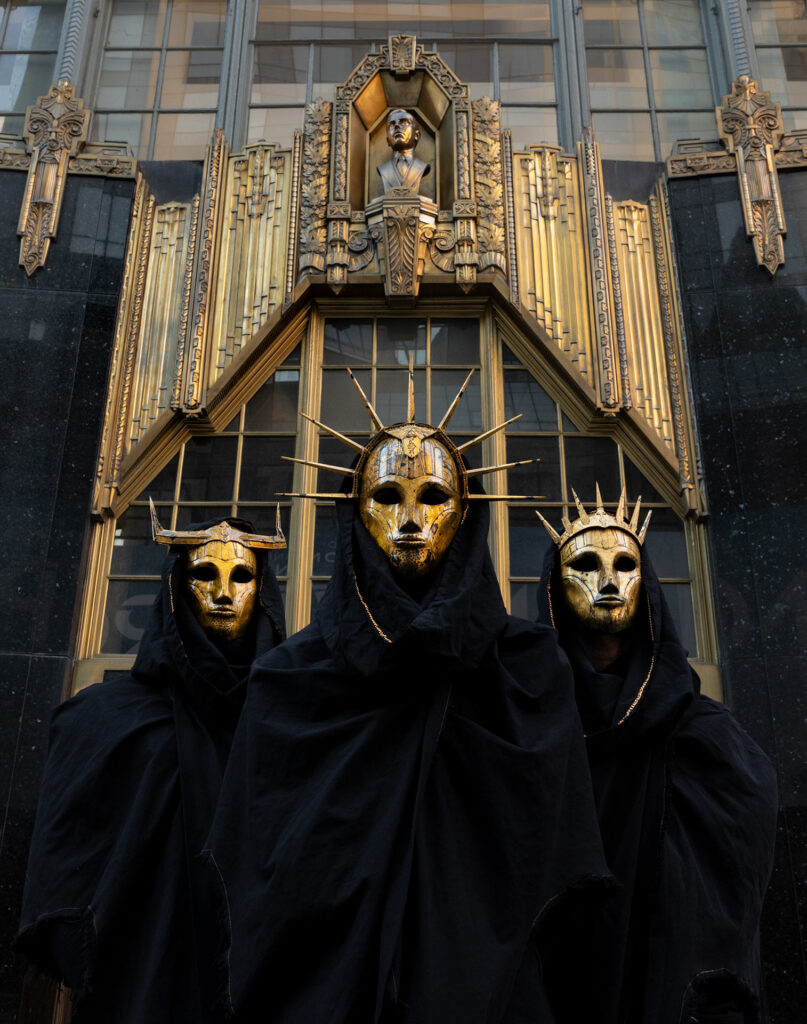 Nebulous avant-garde metal trio Imperial Triumphant will be releasing their live album 'An Evening With Imperial Triumphant' on November 26 via Century Media Records.
Recorded at the infamous Slipper Room in New York, the set features a selection of tracks from their full-length albums,'Vile Luxury' and latest masterpiece 'Alphaville', which was hailed by critics and fans, gaining them an incredible and well deserved global following.
The Everblack Podcast sat down with Zachary Ezrin to talk about the new live album 'An Evening With Imperial Triumphant', the international success of Alphaville, new upcoming record being prepared and artistic direction, His love of Aussie metal band Portal and more!
Watch/listen to the interview HERE : 
An Evening With Imperial Triumphant is set for release on November 26th and will be available exclusively on 180-gram black vinyl and on all digital platforms.
Pre-order the album, HERE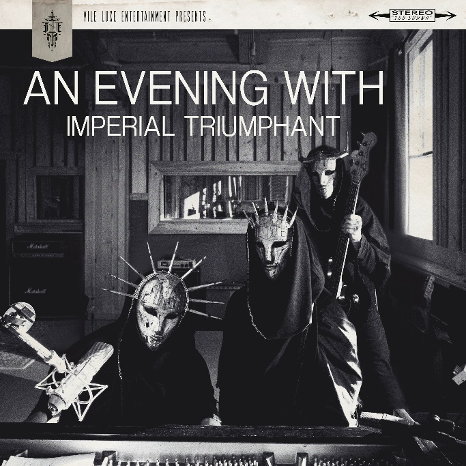 Staying true to their roots and love of NYC, Alphaville was recorded at Menegroth Studios in Queens and features a handful of special guests such as Tomas Haake (Meshuggah), Phlegeton (Wormed), Yoshiko Ohara (ex-Bloody Panda), RK Halvorson, Sarai Chrzanowski, Andromeda Anarchia (Folterkammer, Dark Matters), J Walter Hawke, and Colin Marston. Additionally, the album artwork is also heavily influenced by NYC, conveying the soul of the city, with all of its innate duality, grandeur and insignificance, all while keeping it's architecture in mind. Imperial Triumphant was inspired by Syd Mead's (Blade Runner, Aliens, Tron) designs when making the album art.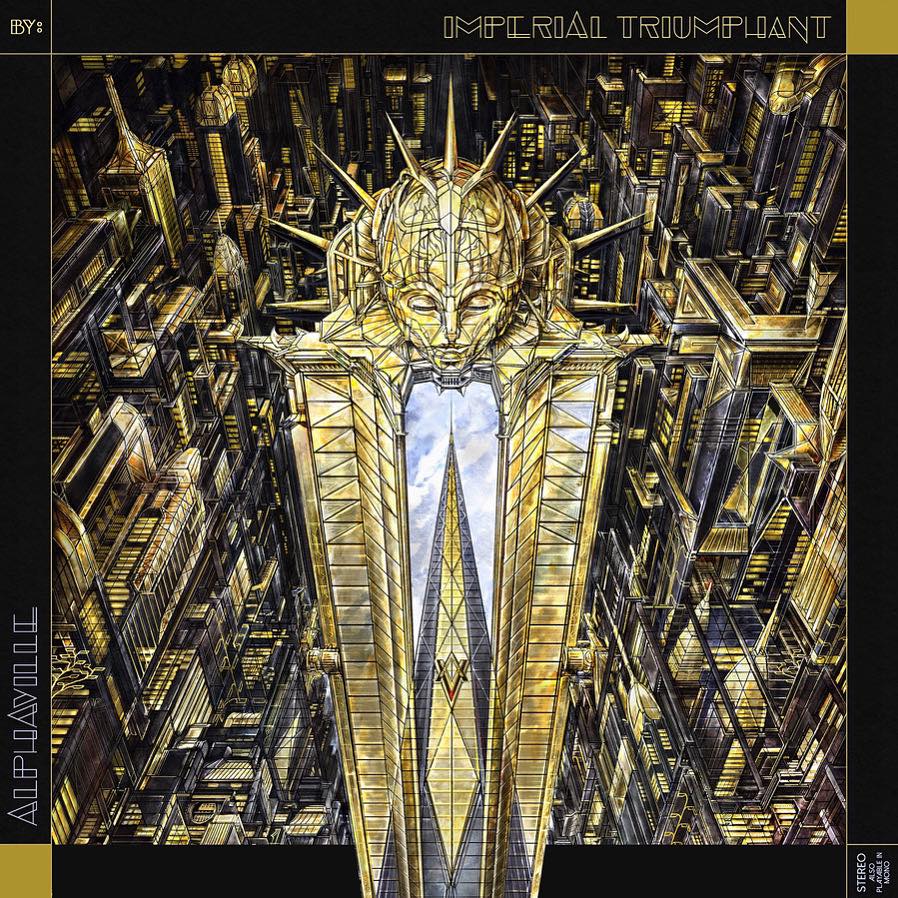 IMPERIAL TRIUMPHANT officially began in 2012 with their debut release Abominamentvm. The line-up consisted of Zachary Ilya Ezrin on guitar/vocals and the rhythm section of their NYC contemporaries: Pyrrhon. Soon they met with drummer Kenny Grohowski and began to feature him on their next two releases Goliath (EP) and Abyssal Gods (LP). In 2015, they introduced bassist Steven Blanco to their lineup. In 2016, they released another EP Inceste, which saw them tour heavily that year with temporary second guitarist Max Gorelick. 2018 brought about their magnum statement, Vile Luxury. The full-length album, written collectively by the trio (Ezrin, Grohowski, Blanco), was a homage to their hometown New York City that brought jazz elements to the avant-garde black metal style in a way never achieved before. They toured extensively in Europe and North America from 2018-19 in support of the groundbreaking full-length.
IMPERIAL TRIUMPHANT are gearing up to hit the road this Fall for their U.S. headline tour. The band will be joined by Pyrrhon starting October 15th in Boston and wrapping on November 1st in Brooklyn. Check out their tour dates and purchase tickets, HERE.
IMPERIAL TRIUMPHANT TOUR DATES:
October 15 – Boston, MA – Middle East (Upstairs)
October 16 – Pittsburg, PA – Preserving Underground
October 17 – Lakewood, OH – The Foundry
October 18 – Detroit, MI – Sanctuary
October 19 – Louisville, KY – Diamond Concert Hall
October 20 – Chicago, IL – Reggie's
October 21 – St. Louis, MO – Red Flag
October 22 – Oklahoma City, OK – The Oil Room
October 23 – Dallas, TX – Reno's
October 24 – Austin, TX – Hotel Vegas
October 25 – Houston, TX – White Oak (Upstairs)
October 26 – New Orleans, LA – Santos Bar
October 27 – Atlanta, GA – The Masquerade
October 28 – Chapel Hill, NC – Local 506
October 29 – Philadelphia, PA – KFN – SOLD OUT
October 31 – Brooklyn, NY – Saint Vitus – SOLD OUT
November 1 – Brooklyn, NY – Saint Vitus