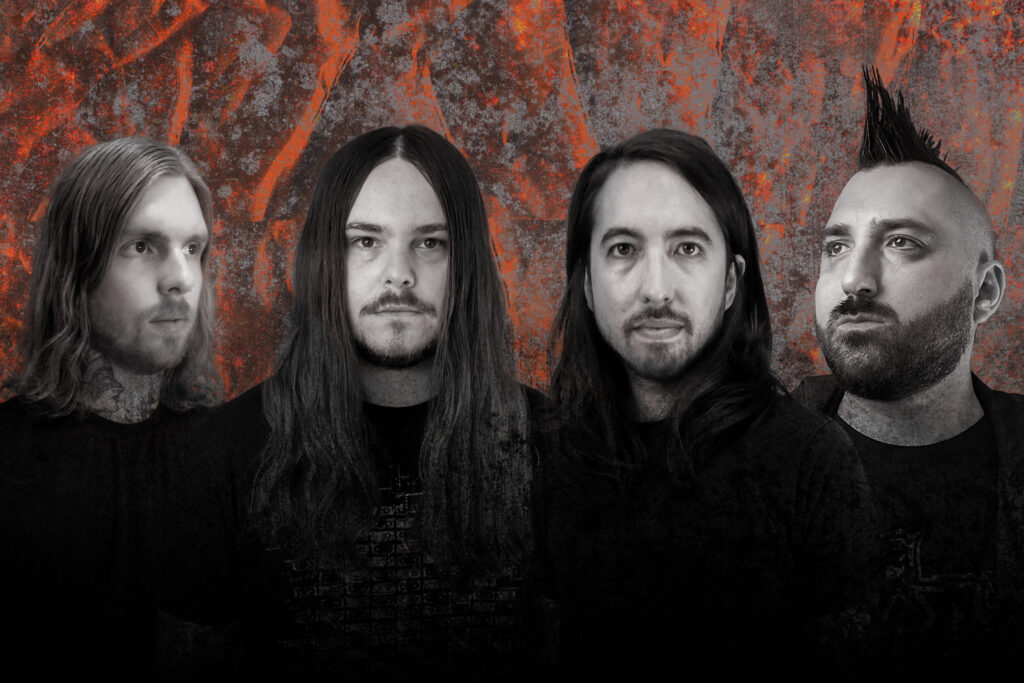 It's been a productive year for Gold-selling hard rockers Of Mice & Men.
The band kept busy during the 2020 lockdown by writing and recording what was set to be a series of EP's and singles.
The band have recently released the album 'Echo', which is is comprised of the previously issued Timeless and Bloom EPs, along with the new and final Ad Infinitum EP.
The album was entirely self-produced by the band and mixed and mastered by vocalist Aaron Pauley with the records lyrical concepts reflecting on a tumultuous and disconnected time and the attempt of finding genuine human connections through it all.
The Everblack Podcast caught up with Of Mice & Men's Aaron Pauley to talk about the collection of EP's that resulted in 'Echo', the lyrical concepts, their personal experience opening for Linkin Park and how the band treated them, upcoming music and more!
Watch/listen here:
Of Mice & Men – 'Echo' is out now via SharpTone Records Get the album here
Or Buy local physical here