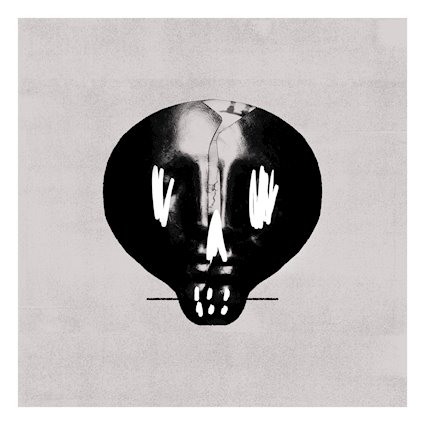 Review: Benjamin Coe
Never ones to shy away from trying something different, Welsh metal giants Bullet For My Valentine have returned with easily their heaviest album to date. The self-titled seventh album leaves the bands back catalogue in the dust in terms of the sheer ferociousness and aggression that permeates throughout the entire release.
It begins with a rather static-ridden homage to their previous singles before opening track Parasite comes crashing down like a god damn landslide and refuses to let up for the duration of its runtime. It's a fine example of what to expect from the rest of the album too. There are no ballads, very few "softer" moments, in fact the only thing that still makes this sound like the Bullet of old is the massive sing along choruses.
Vocalist/guitarist Matt Tuck is fine form as an absolute powerhouse of anger and frustration that translates perfectly from his guttural roars to his unheavenly screeches and everything in between. These guys have been around long enough now to know what they're doing, and it shows. The ability to write a catchy tune is nowhere near lost, the music is just ten times heavier than normal and let me tell you, Bullet For My Valentine do heavy well!
There are straight up brutal songs such as lead single Knives, there are some tracks that just groove along like My Reverie and there's still the epic sing alongs that the band are so well-known for like Can't Escape The Waves. This album is sure to win them a legion of new fans whilst not alienating their existing fanbase. As front man Tuck said himself, "This is Bullet 2.0" and they are more than welcome!
Listening through to this album it's easy to see why Bullet For My Valentine are such a mainstay in the heavy music scene and how they've consistently managed to pump out record after record of nothing but hits. 2018's effort Gravity, saw them playing some of the biggest shows of their career and now with Bullet For My Valentine about to be unleashed onto the unsuspecting ears of the world, I can imagine that they are only going to get bigger!
Whether you're an old school fan, a newcomer to the party or if you've never even listened to the band for whatever reason that may be, well this album is for you. It's not just a good Bullet For My Valentine record, it's a great album full stop. Do yourself a favour and have a listen or five…
'Bullet For My Valentine' Out November 5 Via Spinefarm/Search & Destroy 
PRE-ORDER HERE