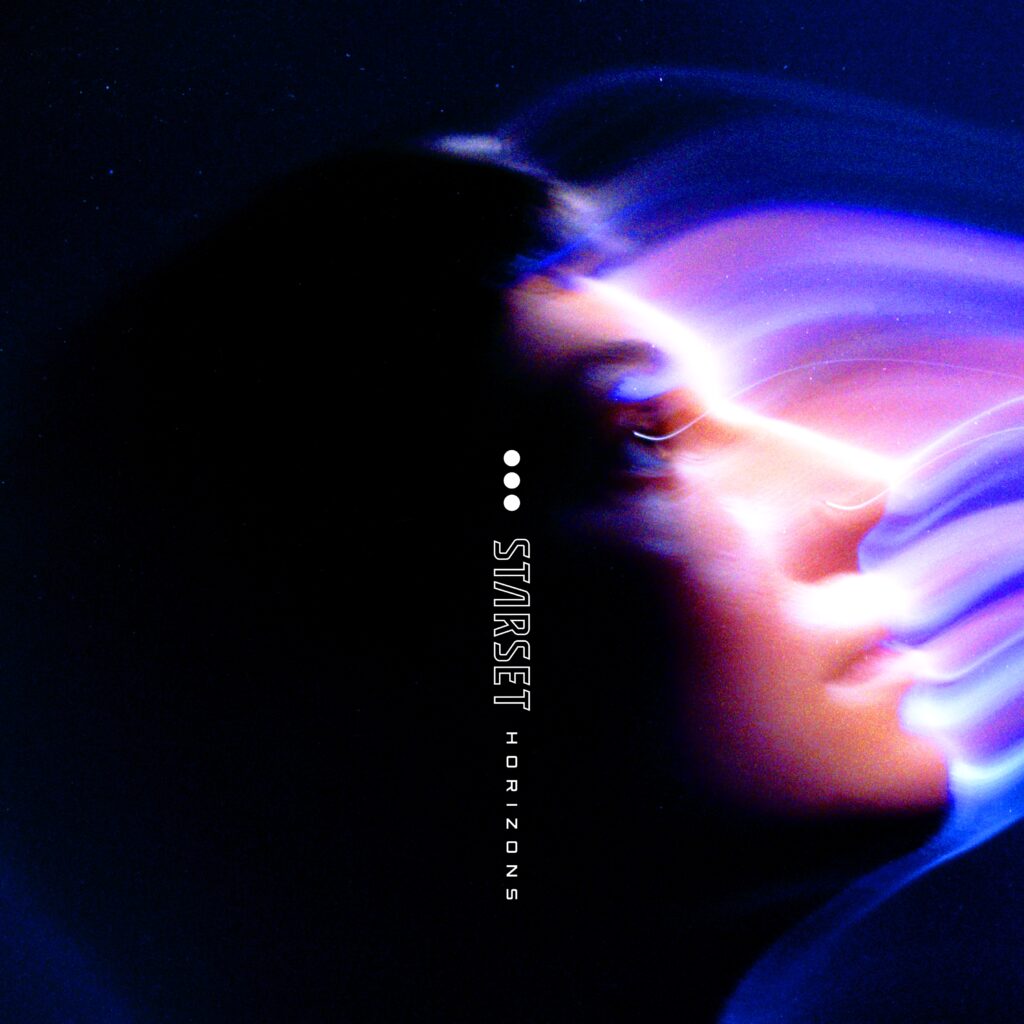 Review : JD Garrahy 
Since Starset infiltrated our musical playlists in 2014 with their debut album Transmissions, they have gone from strength to strength. Playing massive festivals, sold out headline shows and a truly unique one-off performance at the Fiske Planetarium in Colorado, that was truly a full scale assault on the senses. It's hard to categorise their sound. In some parts heavy, some parts melodic, but in every way, spectacular. THIS is the sound of the future. What Starset have laid out with their 4th album HORIZONS, is nothing short of awe-inspiring. A 72 minute, 16 track monster that drags you in from the moment the intro starts.
How do you dissect an album of such magnificent magnitude? Plain and simple, you just don't. Or rather, can't in this instance. If there is a description as to how Starset produce such music, then it has to be "live music feeling in your loungeroom". That's all I can really put it down to. Their sound conjures images of being at concerts once more. Immersing yourself in every note, every visual, every soul pounding riff that is put before you. The theatrical nature of Starset is in itself, magical to behold. Their music reaches a whole new level of brilliance when you witness how flawlessly they replicate the huge sound of their albums in a live setting, adding every bit of visual excitement you could imagine.
HORIZONS is an album that shows the bands ability to showcase everything in their extensive repertoire, as if their previous 3 albums were just a warm up and teaser for what lay ahead. THE BREACH is heavy enough to get you thrashing, yet has such a melodic relaxing feel, it's perfectly balanced. The most recent single EARTHRISE shows front-man Dustin Bates' amazing vocal range. He's definitely one of the most talented singers in recent years.
LEAVING THIS WORLD BEHIND and DEVOLUTION have, in my opinion, some of the best heavy riffs that Brock Richards has ever put down in the recording studio. They're complex yet simplistic at the same time. His guitar work always rocks me to the core and I love every bit of it. In saying that, Ron DeChant brings such intense bass work on tracks ICARUS and SYMBIOTIC that couples so well with Adam Gilberts percussive talents. These musicians are master craftsmen, and the expertise that they display with this album is second to none.
After only a 2 year gap between albums, I really hope that the guys bring their unique sound and stage show to the masses (especially Down Under), before they enter the studio to deliver what surely will be on par with this remarkable record, if not better. Get onto HORIZONS now and while you're at it, get into their back catalogue. You won't be disappointed.
STARSET – 'Horizons' is OUT NOW https://found.ee/hrzns