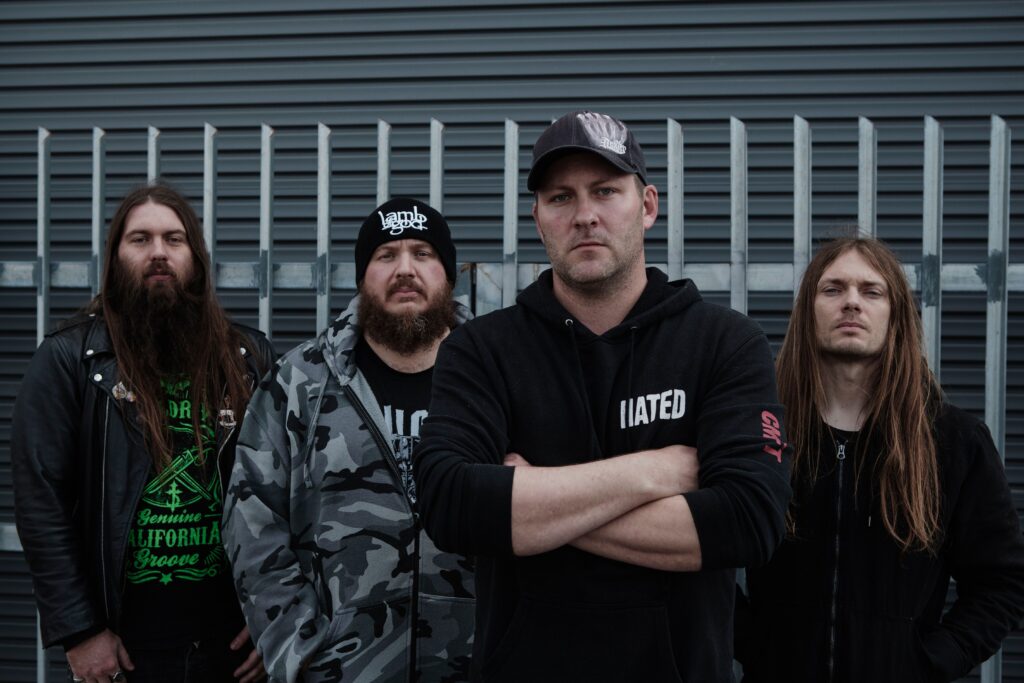 Originating from Perth, Kimura are a straight up, unapologetic heavy metal band, with an unrelenting determination to engage a collision of punishing groove and melodic soaked riffs whilst violently venting their vexations. Kimura's 4th release, 'Circle The Prey', is their darkest, heaviest and most personal album to date, incorporating real life stories and the raw, turbulent nature of the world we live in both internally and externally.
The Everblack Podcast sat down with Kimura frontman Josh Kelly to talk about their new album 'Circle The Prey' and it's very personal lyrical content, the different approach they took to melodic songs and wetting, the recording of the album, plans to tour and more!
Watch/listen to the interview HERE: 
With 'Circle The Prey' Kimura have successfully fused and solidified their common heavy influences and shows the quartet at their most intense, insightful, and adventurous. It's a chaotic balance between harmony and dissonance, melody and aggression and is the most ferocious and infectious release the band have ever made. Consequential impact is imminent!
KIMURA – 'CIRCLE THEY PREY' is OUT NOW
Digital order & stream: https://kimuraofficial.bandcamp.com/album/circle-the-prey
CD order: https://kimura.bigcartel.com/product/circle-the-prey-cd