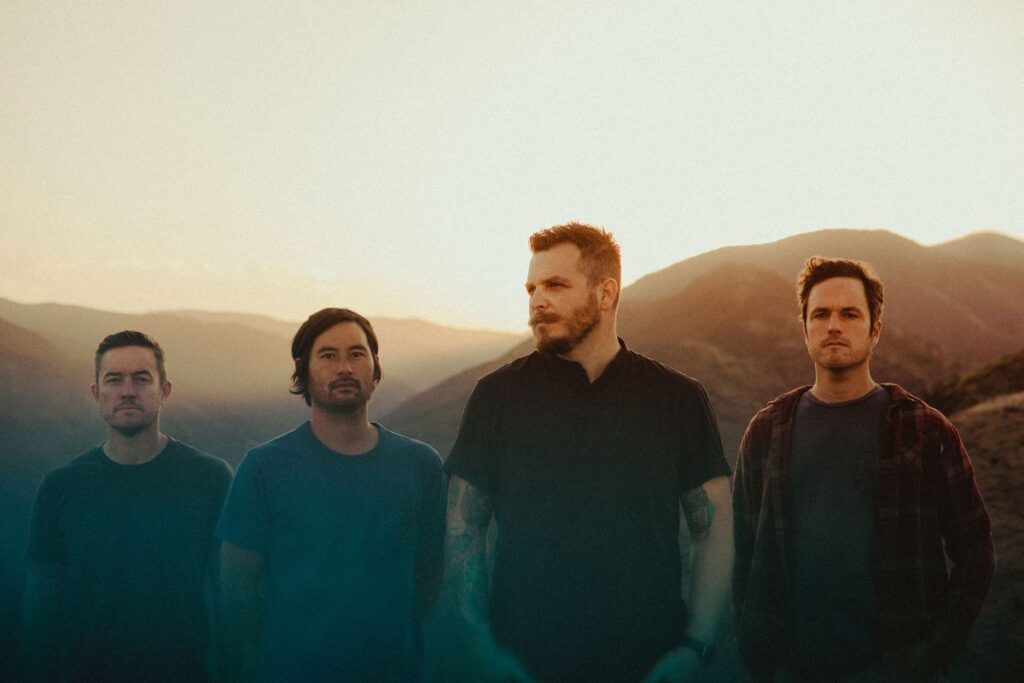 Photo Credit: Matt Vogel
Influential rock legends THRICE have just released their incredible new album 'Horizons/East' via Epitaph Records.
Horizons/East is the 11th studio record for the Orange County-based four-piece and sees the band push their sound even further into new territories and broaden their musical canvas, once again proving that Thrice are true sonic innovators beyond their genre.
The Everblack Podcast sat down with Thrice frontman Dustin Kensrue to talk about the new album Horizons/East, self producing the record, how they have kept the same line up for over 20 years, upcoming tour, playing Riot Fest and more!
Watch/listen to the interview here :

To emerge from a global pandemic with a renewed sense of situational awareness, hard won insight, and a new album is the kind of move we've come to expect from Thrice over the last twenty years. With Horizons/East, Kensrue and his bandmates address, with candour and courage, the fragile and awkward arrangements that pass for civilisation, while inviting us to dwell more knowingly within our own lives. Without surrendering any of the energy and hard edge of their previous albums, they've given us a profoundly meditative work, which serves as a musical summons to everyday attentiveness.
Some of the writing even began with open-ended challenges that the band laid on themselves like building a song using the quartal chords they found in much of the jazz they loved, or taking the Fibonacci sequence and turning it into a guitar riff.
Thrice seems ever eager to step out into these spaces unknown to them, unsure of where their feet will land, and this new record is no exception. Horizons/East is a soundtrack for deeper dreaming.

THRICE – Horizons/East is out now via Epitaph Records. https://thrice.ffm.to/horizonseast