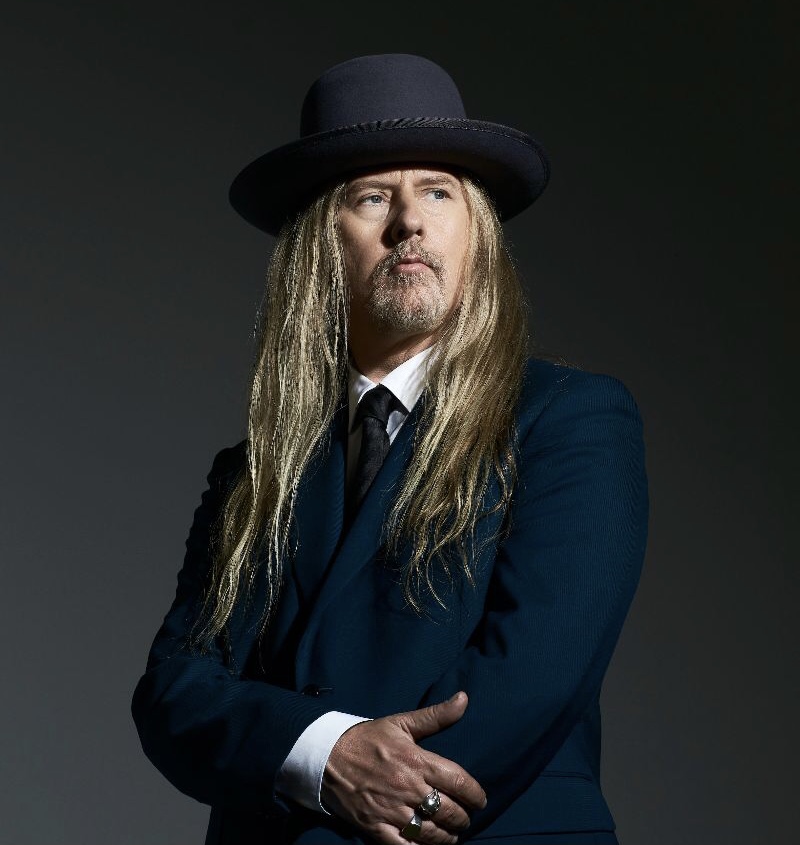 Iconic singer, songwriter, guitarist, and Alice In Chains co-founder Jerry Cantrell releases his long awaited new solo album 'Brighten' on Oct 29.
While Cantrell has been busy for the last decade or so with Alice in Chains, touring the world and releasing three critically acclaimed records Black Gives Way to Blue, The Devil Put Dinosaurs Here and Rainier Fog, it has been almost 20 years since his last solo outing Degradation Trip!
Co-produced by long-time Engineer Paul Fig along with film composer Tyler Bates [300, John Wick], Jerry welcomed a dynamic cast of supporting players, including drummers Gil Sharone, Abe Laboriel, Jr. (Paul McCartney), pedal steel master Michael Rozon, Vincent Jones on piano as well as other rock legends including Duff McKagan [Guns N' Roses, Loaded] on select bass tracks, Greg Puciato [Dillinger Escape Plan] handling all of the background vocals and Joe Barresi [Tool, Queens of the Stone Age] overseeing the mixing of Brighten.
The result is a stunning reflective journey with each member and guest injecting their own style and inspiration filtered through Cantrell's iconic playing, songwriting and voice creating a truly unique experience for not only his die hard fan base, but a wider audience from all walks of life.
The Everblack Podcast spoke to Jerry Cantrell ahead of the release of 'Brighten' to discuss the musical direction of the record, collaborating with Tyler Bates and Greg Puciato, covering Elton John, his love of metal and things heavy, future of Alice in Chains and more!
Watch/listen to the interview HERE :

Cantrell played a pair of sold-out solo shows in Los Angeles joined by an eclectic group of musicians and friends, several of whom appear on Brighten.
Jerry continues, "It was fun to play tunes I hadn't performed in years from Boggy Depot and Degradation Trip. Tyler Bates not only introduced me to a lot of cool players, he also helped me put the band together for the shows, and performed with me.
Brighten spawned from those gigs.

"It was like an old school seventies record where a multitude of musicians played," smiles Cantrell. "So it's not a set band. I got to make music with a bunch of people I never had before, along with friends like Duff, Tyler and Gil who I've worked with previously."
Together, they recorded eight originals and the LP closes with an approved by Elton cover of his classic "Goodbye" as the finale. "Madman Across The Water is one of my favourite records of all time," he exclaims.  Out of respect to Elton, I wouldn't include it unless he said it was okay. He'd played piano on 'Black Gives Way To Blue,' which I wrote for Layne, so I reached out to Elton, he listened to it, and told me "You should absolutely use it." I got the sign off by the man himself. I couldn't think of a better way to close the record!"
Jerry's expansive sonic palette incorporates everything from moments of moody organ and powerful pedal steel to the cathartic choruses and airtight riffs which is the hallmark of Cantrell's sound.
Jerry Cantrell – 'Brighten' is out on October 29.
Available to preorder HERE  (includes limited edition beer coloured LP)