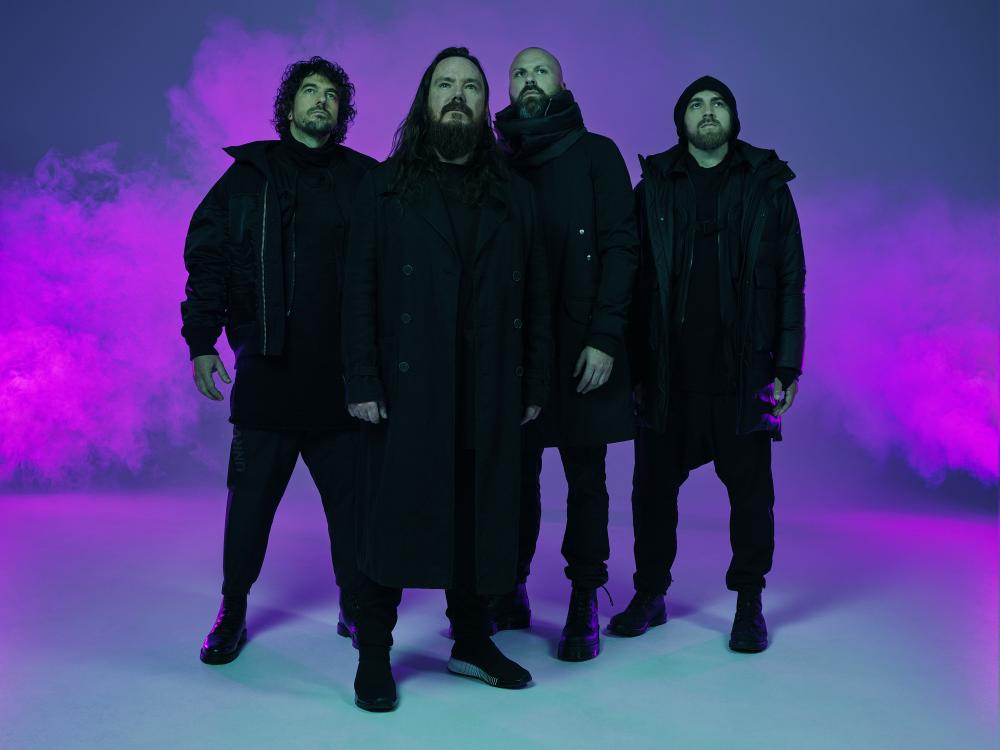 Melbourne quartet Twelve Foot Ninja are not strangers to testing boundaries and trying new things and this album is no exception. October 15 will see the release of their long awaited third album 'Vengeance'. The highly anticipated album sees the band releasing their first full length novel in collaboration with Nicholas Snelling which will lead viewers through the story of the Twelve Foot Ninja 'Kiyoshi'.
The songs are huge, the story is looking to be nothing short of epic and the music videos so far have been nothing but monumental. Get excited people, the journey of Kiyoshi is about to take a step in a huge direction that we've all been so eager for over the years.
The Everblack Podcast guest host Dan Maynard sat down with Twelve Foot Ninja guitarist Stevic to talk about Trolls, the legendary Huey Lewis and their brand new 3rd studio album "Vengeance"
Watch/listen to the interview here :
Twelve Foot Ninja has put their fans on notice that their new album VENGEANCE is out October 15th along with a high fantasy novel The Wyvern And The Wolf that has been several years in the making, and in the past few months they've released a graphic novel, a game, three batsh*t crazy videos and announced their first live shows since a string of sell out shows all the way back in 2019.
The band also recently their new single Over and Out with a guest appearance by the enigmatic Tatiana Shmayluk, frontwoman of metal band Jinjer
Twelve Foot Ninja – "Vengeance" will be released on Friday October 15th and can be pre-ordered now