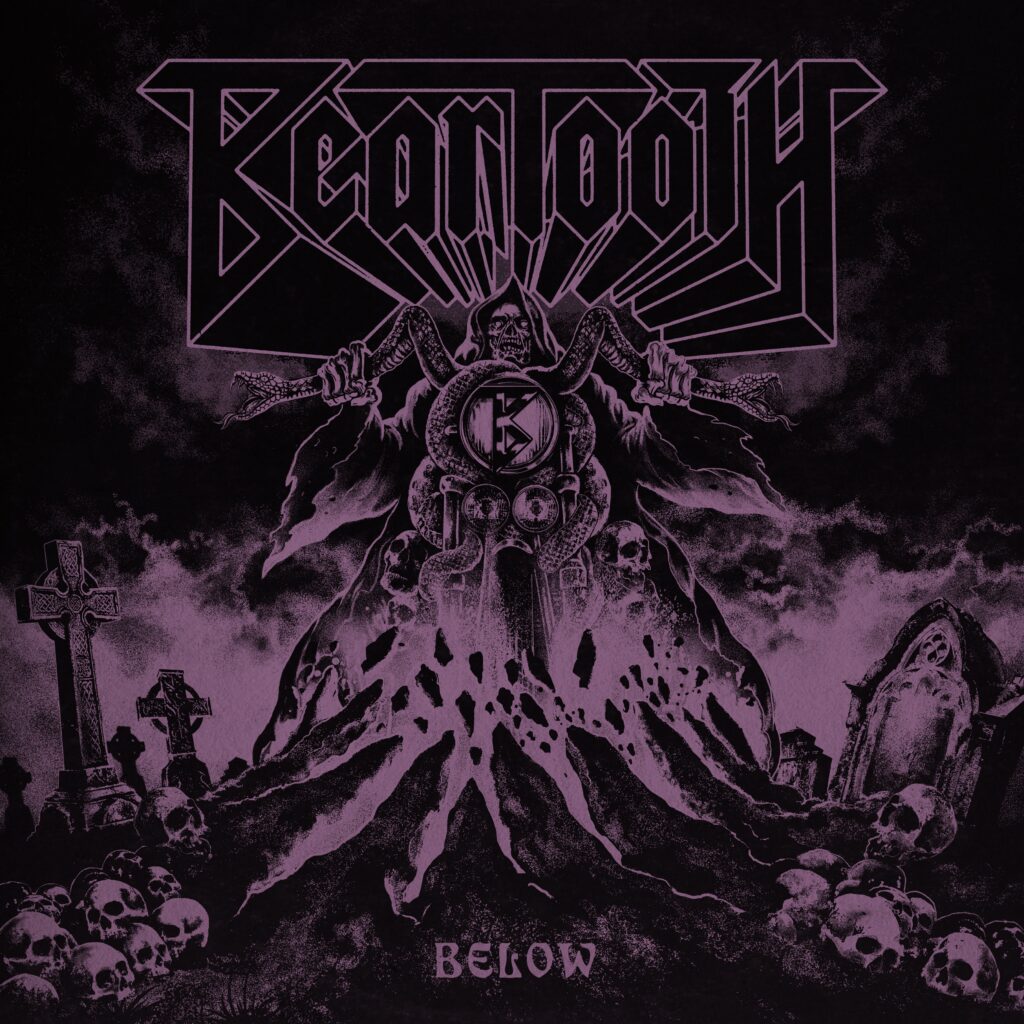 Review : Benjamin Coe
Beartooth are a heavy rock powerhouse that have been steadily building a solid back catalogue since back in 2012.
Comprised mainly of former Attack Attack! vocalist & keyboardist Caleb Shomo (who handles all instrumental and vocal duties in-studio, busy guy!) Beartooth have beenreleasing album after album of non-stop, balls-to-the-wall rock and latest offering Below is poised to sit nicely amongst its predecessors as a fine piece of work.
The album starts out strong, the opening title track pummelling your eardrums from the get-go with Shomo's abrasive vocals before the song kicks it into fifth gear and refuses to let up till the very last note. Devastation follows, quite literally, with a punishing guitar riff harkening back to the bands earlier metalcore-ish sound. The energy here is palpable and so easy to get caught up in.
Latest single Fed Up is a monster of a track that was written at the height of the COVID pandemic and conveys an understandable disdain and frustration toward the state of the world. The album is full of soaring, stadium-sounding choruses that echo in your brain long after they've rung out their final notes and they will most certainly stick with you for some time to come.
Dominate bears down like a runaway freight train and is definitely one of the heavier tracks that Below has to offerwhile still not straying too far from the formulaic sing-along choruses that permeate throughout the album. Phantom Pain blends a nasty punk-ridden verse, reminiscent of Cancer Bats in their prime, with the aforementioned soaring choruses and does it so effortlessly and seamlessly that it sounds like the most natural progression in the world. Shomo's ability to blend genres is truly a gift and one which he does not abuse inthe slightest.
The energy on this album does not let up. In fact the second half of the album just gets faster and heavier, with standout track Hell Of It taking centre stage with it's brutal chorus and heavy AF breakdowns. The Answer provides the slightest change of pace but still holds it place among the more abrasive tracks that Below has to offer.
Honestly, I wish I had discovered these guys sooner and it's so obvious now why they are becoming a household name in heavy music circles. Caleb Shomo is a master songwriter and while he's not pushing any boundaries he certainly is doing what he does extremely well and with such passion and conviction that it's hard to not fall madly in love with every song on offer here.
Beartooth – 'Below' is out June 25 via Red Bull Records
Order here : https://ffm.to/below