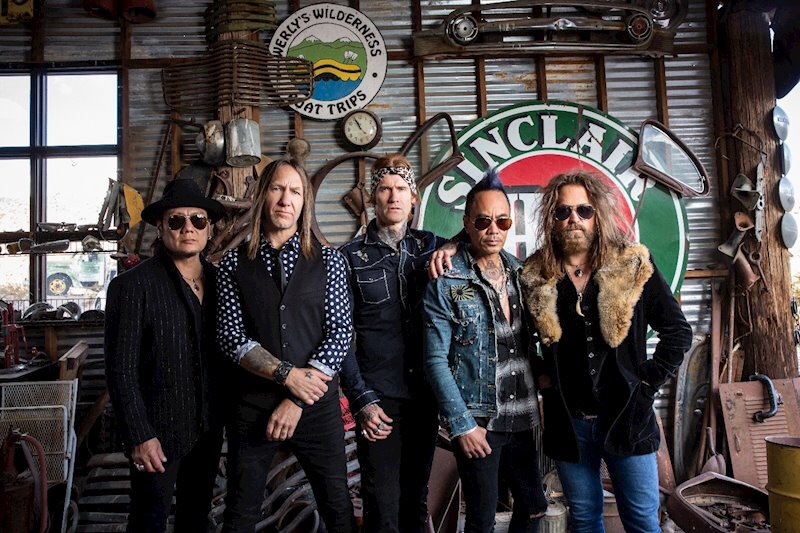 US rock legends BUCKCHERRY are back and set to release their 9th studio album Hellbound on June 25th.
With over 25 years on the road under their belt, a ton of hit singles with worldwide airplay and led by one of the best and most electrifying frontman on the planet Josh Todd, Buckcherry have firmly left their mark in music history with their own blend of hard partying no bullshit rock and roll and globally renowned live shows.
We sat down with Buckcherry frontman Josh Todd to talk about the new album Hellbound, their crazy tour schedule and how he prepares for it, his thoughts on the current state of rock vs hip hop in the mainstream, tattoos and more!
The 10-track record was produced by Marti Frederiksen, who previously produced the band's 4th album, Black Butterfly, and co-wrote one of their biggest hits 'Sorry.' Frederiksen co-wrote the majority of the album along with vocalist Josh Todd and guitarist Stevie D. The album was recorded in Nashville in November 2020.
Buckcherry – 'Hellbound' is out on June 25 via Earache Pre-sale link: https://lnk.to/BC_Hellbound