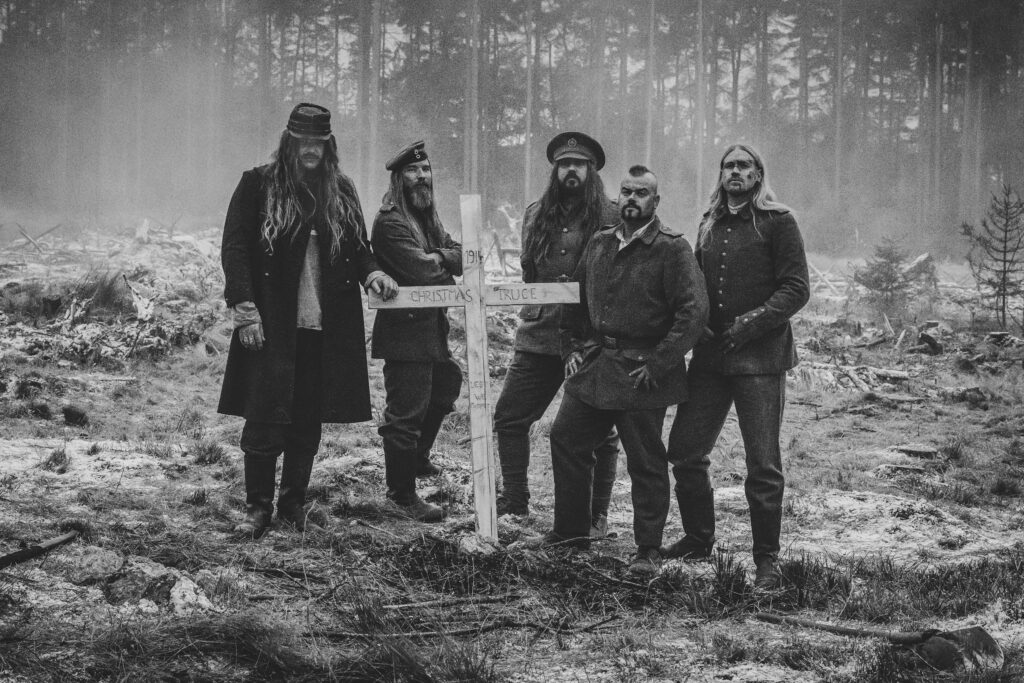 Legendary Swedish metal band SABATON are set to release their new album 'The War To End All Wars' on March 4 via Nuclear Blast.
For their tenth studio masterpiece the band go back to the setting of their previous record 'The Great War', diving deep into the atrocities, miracles and happenings around WWI and continuing the concept of it's sinister atmosphere and history changing events, 'The War To End All Wars' is a more than worthy direct sequel to it's predecessor and set to become a highlight in Sabaton's rich musical career.
The Everblack Podcast caught up with Sabaton frontman Joakim Brodén to talk about their new album 'The War To End All Wars' and the incredible emotional stories behind the albums lyrics like 'Christmas Truce' and Soldier Of Heaven', celebrating the 10th anniversary of their quadruple platinum album 'Carolus Rex', the bands own build a brick stage set and other creative merch, upcoming tour and more!
Watch/listen to the interview here :

Sabaton, signed to the world's biggest heavy metal label, Nuclear Blast Records, played "The Great Tour" at major European festivals, and throughout North America, and Eastern Europe in support of The Great War.
SABATON has put the "COVID downtime" to good use, writing, recording, and releasing a variety of stand-alone singles and music videos.  The band played its first post-pandemic date on July 9, performing in front of 40,000 fans when they headlined the Exit Festival in Serbia.
As you might guess… There's no end in sight for this unstoppable war machine anytime soon!
SABATON – The War To End All Wars is out on March 4th Via Nuclear Blast.
Order here : 
Digital Sales link: https://smarturl.it/SabatonTWTEAW
Physical Sales link: