SOILWORK is back with their twelfth studio album Övergivenheten on August 19th Via Nuclear Blast.
SOILWORK have evolved both musically and lyrically and Övergivenheten is their most complex and elaborate album to date. The album represents a new phase of their career which is marked by a time period that probably no one on this planet will quickly forget. The amazing results provided on Övergivenheten, shows a band that not only worked incredibly hard on producing such a stunning album but one that reflects years of development and experience as a band.
The Everblack Podcast caught up with Björn "Speed" Strid from Soilwork to talk about their new album Övergivenheten and how it's lyrical themes reflect personally on the last couple of years, his thoughts on touring again and returning to Australia in November, the current status of his other projects like The Nightflight Orchestra, At the Movies and more.
Watch/listen to the interview here :
The albums title Övergivenheten can be translated to The Abandonment, which describes the overall album theme. To be surrounded by the thought of being abandoned or even abandoning others. The album deals with darker thoughts that have shaped the band itself and affected the development process of the album. The personal struggles align with social difficulties outside of the band.
Not being able to do what every band loves to do, playing live for their fans, and being trapped in an inner circle, has turned out to be more difficult than expected. The pandemic influenced the band in more than one way. However, concerning the album it has also been an inspiration. Each band member perceived the last two years differently in terms of boundaries and personal development. All the surroundings, which appeared, influenced the creation of the album.
This taken inspiration of each band member can be heard clearly on the new songs. Singer Björn "Speed" Strid has developed lyrically and speaks not only about his personal perception and about experience, but on Övergivenheten, he refers much more to his environment by reflecting the outside including external impressions.
Due to the pandemic, everyone has had their tail cut off, and a lot of negative energy in the immediate environment makes it difficult to block this out and create new music around cheerful themes. Guitarist David Andersson's songwriting has been largely influenced by dark thoughts used as an escape to deal with difficulties that are directly related to midway anxiety, which also resonates with the lyrics he wrote.
In terms of balancing the darkness of David's lyrics out, Björn takes own inspiration with his point of view. Since both connect an intense relationship which lasts multiple years, music is the common language that brings both of them on the same level despite their different stages of life. This can be recognized on Övergivenheten.
SOILWORK are looking forward to the best post pandemic possible. It is planned to play several festivals and additional tour dates to support the album including a return down under this November.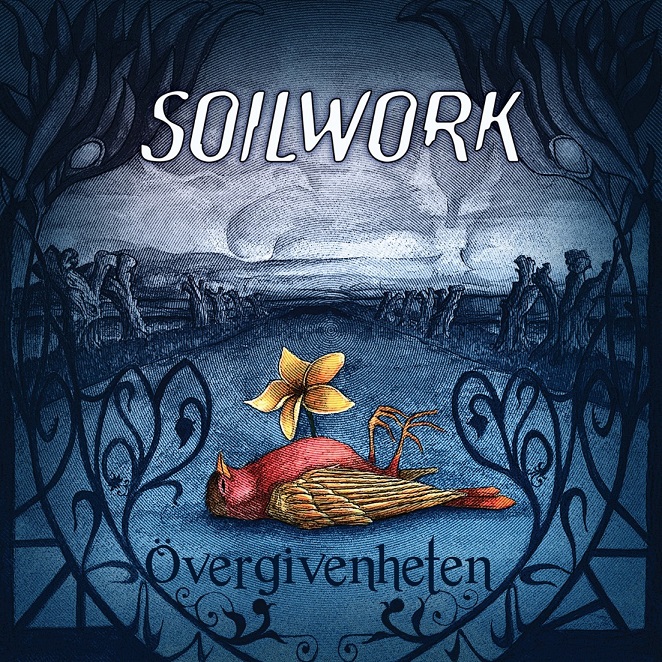 Soilwork – Övergivenheten is out August 19 via Nuclear Blast Records.
Order here :
Physical sales link: https://bit.ly/3JnZ5EX
 Digital Sales link: https://bfan.link/overgivenheten
SOILWORK November 2022 Australian Tour Dates
Tuesday 1st Nov – Perth – Magnet House
Wednesday 2nd Nov – Adelaide – Lion Arts Factory (Lic-AA)
Thursday 3rd Nov – Sydney – Manning Bar
Friday 4th Nov – Melbourne – Croxton
Saturday 5th Nov – Brisbane – The Zoo
Tickets on sale now through www.hardlinemedia.net