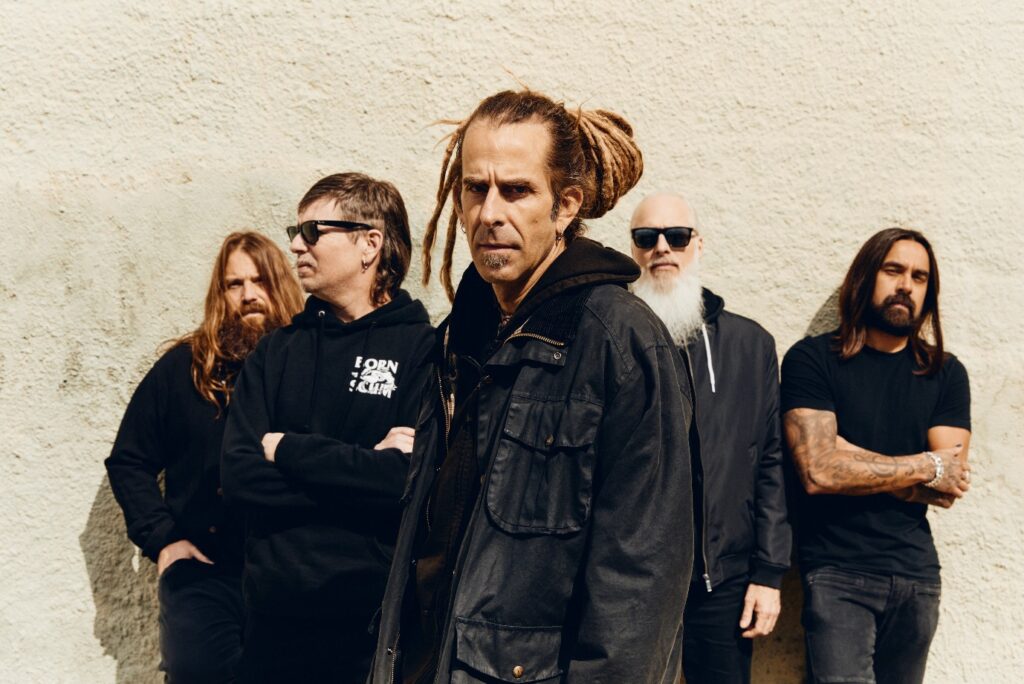 Photo: Travis Shinn
Watch and listen to 'Omens,' the title track from LAMB OF GOD's forthcoming 9th album. The new single from the GRAMMY-nominated metal colossus is available everywhere for download and streaming.
"I think a lot of the messes human beings find ourselves in could be very easily prevented simply by paying attention to obvious repeating patterns, both in our personal lives and in a broader sociohistorical context," says LAMB OF GOD frontman D. Randall Blythe. "What some call 'omens' are really just manifestations of the fact that there is nothing new under the sun. It's foolish to ignore this, but we all do it."
Listen to the single on all platforms:  https://lambofgod.bfan.link/omens-single
Pre-order Omens album here (included local pre-order link): https://lambofgod.bfan.link/omens
The gargantuan 'Omens' follows the album's first single, ´Nevermore,´ which collected more than 1 million views on YouTube and over 1 million streams on Spotify shortly after its release just last month.
The hard rock and metal press described ´Nevermore´ as "crushing" (Metal Injection), "like a nail bomb" (Revolver), and "a thundering taste of what's to come" from the band's new album (Kerrang!).
The Omens album arrives on October 7th, 2022, on Nuclear Blast Records.
Omens follows 2020's self-titled No. 1 Hard Rock Album, saluted by the likes of Rolling Stone and NME. Omens is perhaps their angriest album yet. Produced by longtime collaborator Josh Wilbur (Korn, Megadeth), Omens is a vicious new testament for the Richmond, Virginia-based band, a furious entry in their beloved catalog. "The world is crazy and keeps changing. Omens is a reaction to the state of the world," Blythe explains. "It's a very pissed-off record." He pauses for emphasis. "It is extremely pissed-off."
The New Wave Of American Heavy Metal architects tracked Omens at Henson Recording Studios in Los Angeles, California, a location that birthed classics from The Doors, The Ramones, and Soundgarden, among others. "The inner workings of the band have never been better," explains guitarist Mark Morton. "You can hear it in Omens. You can see it in our performances, and if you're around us for five minutes, you can feel it."