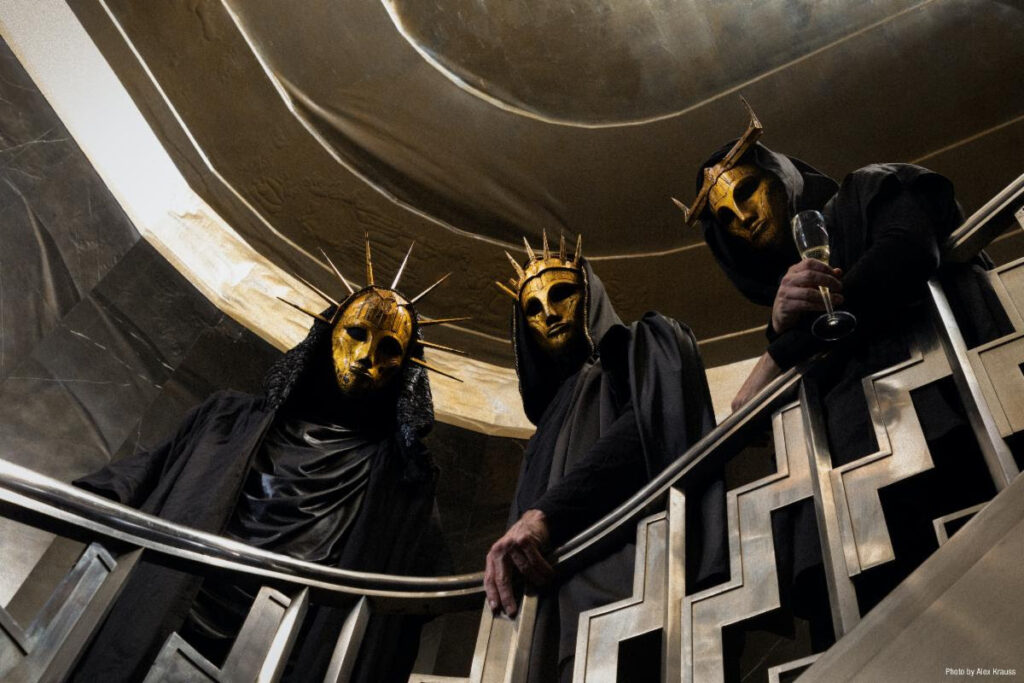 Nebulous avant-garde metal trio Imperial Triumphant are gearing up to release their new full-length album, Spirit of Ecstasy on July 22nd via Century Media Records
Zachary Ilya Ezrin from Imperial triumphant returns to the Everblack Podcast to talk about their intense new album 'Spirit of Ecstasy', working with Trey Spruance from Mr Bungle, the origins and evolution of their masks, upcoming tour schedule and more!
Watch/listen to the interview here: 
Spirit of Ecstasy follows the band's previous LPs 2020's Alphaville, 2018's Vile Luxury and most recently their 2021 live record, An Evening With Imperial Triumphant, which was recorded at the infamous Slipper Room in New York City. Just like its predecessors, the album features a handful of special guests including Kenny G on soprano saxophone, Max Gorelick on lead guitar, Snake on vocals, Alex Skolnick on lead guitar, Trey Spruance on lead guitar, Andromeda Anarchia with choirs, Sarai Woods with choirs, Yoshiko Ohara on vocals, J. Walter Hawkes on the  trombone, Ben Hankle on the trumpet, Percy Jones on bass, SEVEN)SUNS on strings, Colin Marston on Simmons drums and Youtube, and Jonas Rolef on vocals. Additionally, the album was produced by Trey Spruance (Mr. Bungle) and recorded by Colin Marston at Menegroth Studios.
IMPERIAL TRIUMPHANT officially began in 2012 with their debut release Abominamentvm. The line-up consisted of Zachary Ilya Ezrin on guitar/vocals and the rhythm section of their NYC contemporaries: Pyrrhon. Soon they met with drummer Kenny Grohowski and began to feature him on their next two releases Goliath (EP) and Abyssal Gods (LP). In 2015, they introduced bassist Steven Blanco to their lineup. In 2016, they released another EP Inceste, which saw them tour heavily that year with temporary second guitarist Max Gorelick. Following their previous EP releases, Imperial Triumphant released their 2018 magnum statement, Vile Luxury, and in 2020, Alphaville. Both full-length albums were written collectively by the trio (Ezrin, Grohowski, Blanco), and were a homage to their hometown New York City that brought jazz elements to the avant-garde black metal style in a way never achieved before. With Spirit of Ecstasy, the trio from New York manages to surpass their previous work.
Imperial Triumphant – 'Spirit of Ecstasy' is out July 22 via Century Media.
Order here: https://imperialtriumphant.lnk.to/SpiritOfEcstasyPR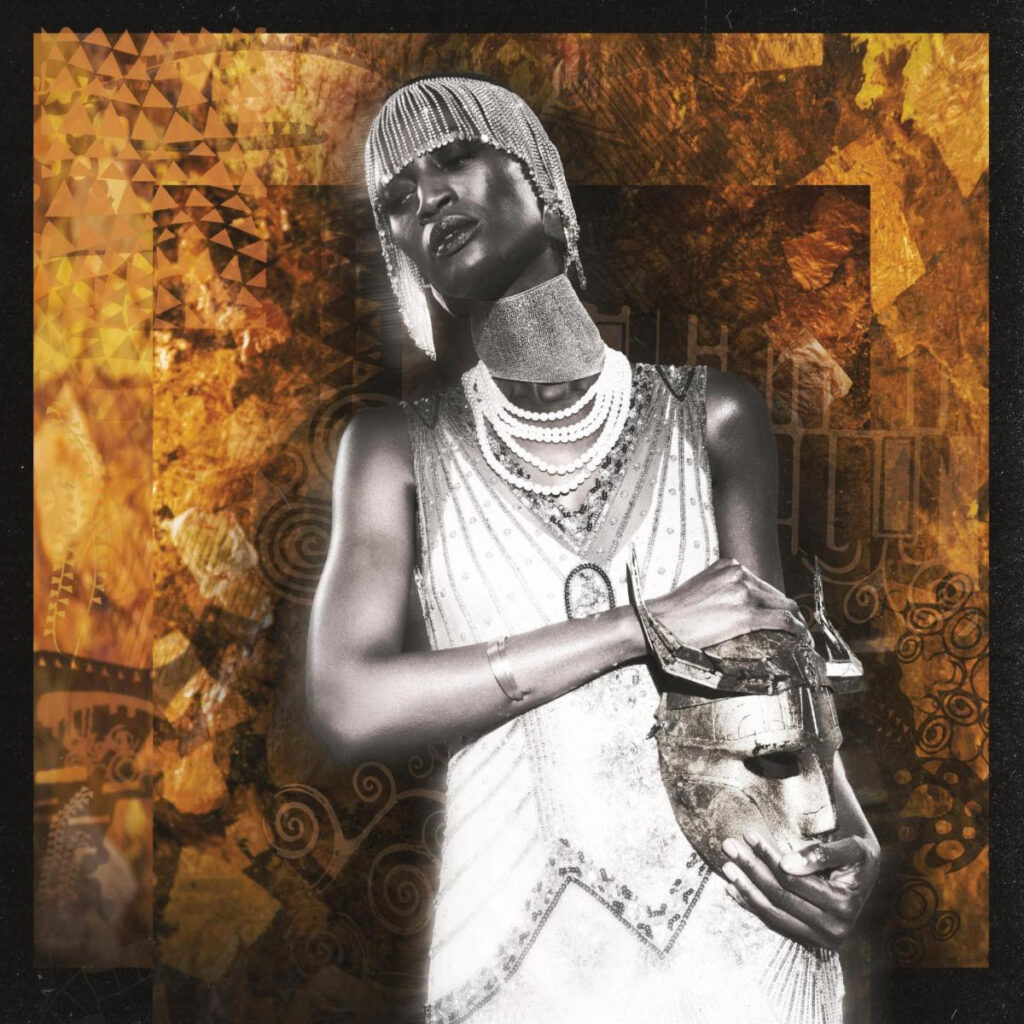 IMPERIAL TRUMPHANT Tour Dates: 
U.S. Headline Shows
July 29 – Baltimore, MD – Ottobar
July 30 – Youngstown, OH – Into the Darkness Fest
July 31 – Rochester, NY – Montage Music Hall
European Headline Dates/Festivals
August 10 – Jaroměř, Czechia – Brutal Assault
August 12 – Oxfordshire, England – SUPERNORMAL FEST
August 13 – Manchester, England – The White Hotel
August 14 – Glasgow, Scotland – Stereo
August 15 – Belfast, England – Voodoo
August 16 – Dublin, Ireland – The Grand Social
August 18 – Somerset, England – ArcTanGent Festival
August 19 – London, England – The Dome
August 20 – Méan, Belgium – MÉTAL MÉAN
August 21 – Brittany, France – MOTOCULTER
August 23 – Madrid, Spain – Moby Dick
August 24 – Barcelona, Spain – Sala Upload
August 25 – Toulon, France – L'Hélice
August 26 – Mantova, Italy – The Academy
August 27 – Winterthur, Switzerland – Gaswerk
August 28 – Strasbourg, France – La Maison Bleue
August 29 – Nijmegen, Netherlands – Merleyn
August 30 – Hamburg, Germany – Hafenklang
August 31 – Aalborg, Denmark – 1000 Fryd
September 1 – Oslo, Norway – Bla
September 2 – Goteborg, Sweden – Fangelset
September 3 – Copenhagen, Denmark – Hotel Cecil
September 8 – Leipzig, Germany – Bandhaus
September 9 – Tel Aviv, Israel – Gagarin
Zeal & Ardor North American Tour
September 11 – Brooklyn, NY – Warsaw
September 12 – Philadelphia, PA – Underground Arts
September 13 – Cambridge, MA – The Middle East
September 15 – Montreal, QC – LE Studio TD
September 16 – Toronto, ON – Opera House
September 18 – Detroit, MI – El Club
September 19 – Chicago, IL – Bottom Lounge
September 20 – Minneapolis, MN – Turf Club
September 23 – Calgary, AB – Dickens
September 24 – Edmonton, AB – The Starlite Room
September 26 – Vancouver, BC – Rickshaw Theatre
September 27 – Seattle, WA – The Crocodile
September 28 – Portland, OR – Hawthorne Theatre
October 1 – Denver, CO – Bluebird Theater
October 3 – Phoenix, AZ – The Crescent Ballroom
October 4 – San Diego, CA – Brick By Brick
October 5 – Los Angeles, CA – Echoplex
October 7 – Berkeley, CA – Cornerstone