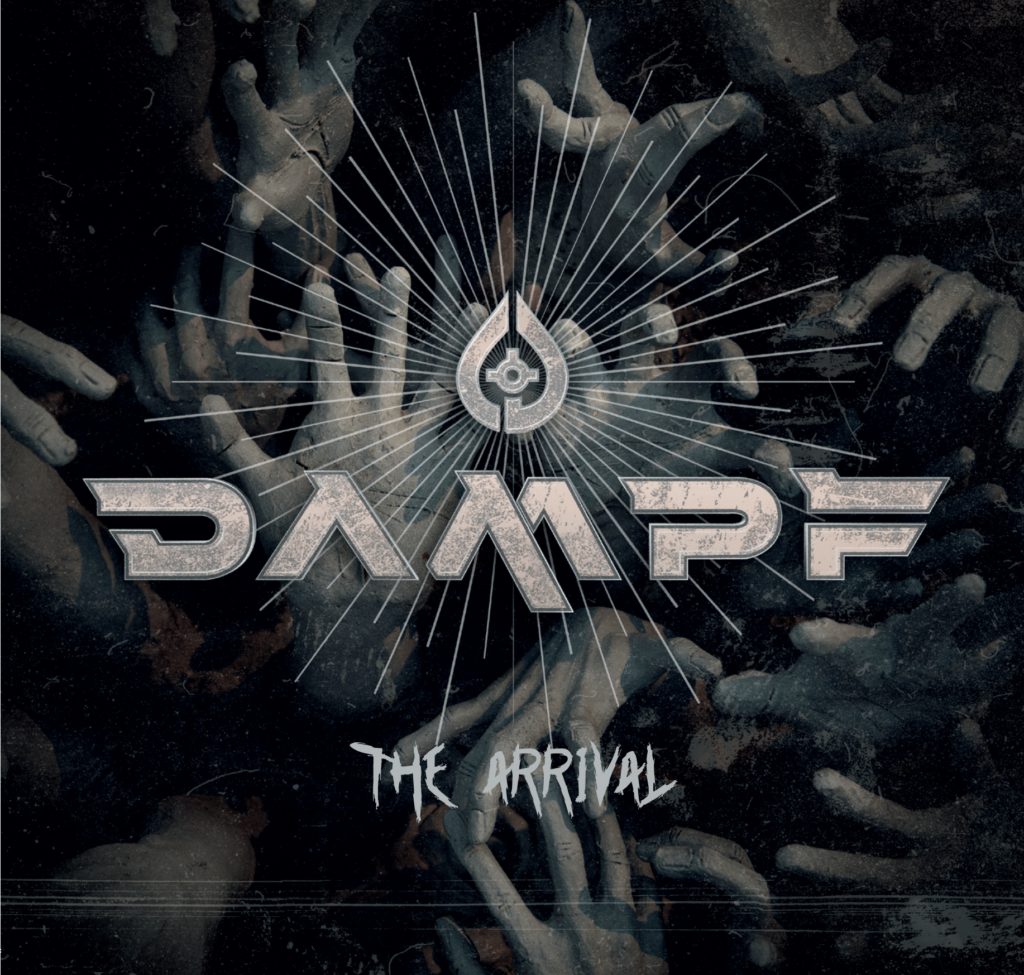 Review:  Bryan Allatt
Hailing from Sweden, DAMPF are a band to keep an eye on, with their new debut album 'The Arrival' they push the boundaries and reach new heights with their latest in otherworldy musical offerings.
It's always refreshing to find bands that are finding innovative new ways to craft unique sounds and delve further into the unknown. 'The Arrival' by DAMPF is no exception and has definitely succeeded in adding something fresh to the realm of metal.
DAMPF has combined elements of folk, gothic, symphonic, industrial and classical that mesh together perfectly due to the way this album is composed with each transition flowing sealessly into the next – from beautiful melodic piano pieces into heavy grooves and anthemic choruses.
In its entirety 'The Arrival' is well written and produced with every layer of the band blended perfectly together creating huge soundscapes. With powerful drums that perpetually drive the grooves forward, heavy bass adds a new level of depth and character while maintaining clarity and power.
I was surprised by the guitar tones on this album too, for the heavier riffs it was great to hear more meat in the distorted tone that complimented each badass riff that emerged, yet also the tones used in the lead guitar parts really shined through and were executed perfectly. Especially when some nicely phrased shred would enter and combine with the insane talents on keys that would in turn summon forth an element of elegance and class which I personally think helps add to the range of dynamics and diversity.
Vocalist and mastermind  A-tron aka Martin "E-Type" Erikson has also done some exceptional work creating new textures to add to the mix that range from serpentine like melodies that draw in a deep and in ways ethereal storytelling aspect, with huge chorus hooks that make me want to grab a viking horn full of mead and sing along while drinking and low growls and powerful screams that could evoke a nod of approval from even Lucifer himself. And last, (but certainly not least) the orchestral work done on this album sounds phenomenal, I would still think the album is killer if I was just listening to that part of it alone.
All in all, DAMPF have combined their efforts and crafted something masterful in 'The Arrival' with each member being extremely versatile and adept in their own abilities and come to together to do something bold and new. they aren't afraid to let their influences be worn on their sleeves and combine and blend to make some honest and well thought out music and I look forward to seeing what the future hold for DAMPF!
The Arrival, is out now via Gramophone Records FinlandOrder here : https://lnk.to/DAMPF_TheArrival