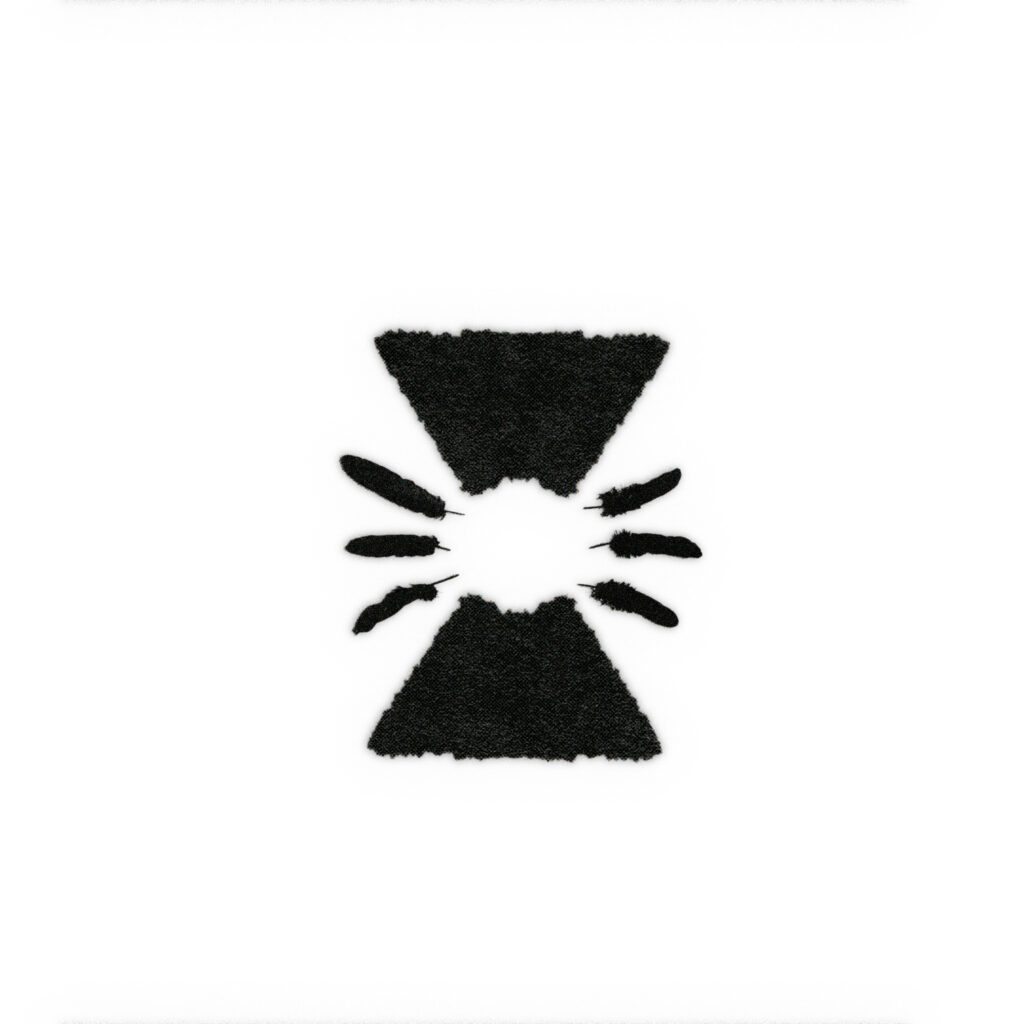 Review : Benjamin Coe
Melbourne-based metalcore crew Void Of Vision have spent the last 9 years cementing their place in not only the Australian heavy music scene, but also on the world's stage with their own brand of heavy ass tunes and blistering live shows. Having recently dropped the second installment of their Chronicles EP collection, titled Chronicles II: Heaven, the follow up to last years Chronicles I: Lust is the logical next step in an already storied career.
Heaven is a short but sweet affair at just under 18 minutes in length stretched over 5 pulsating and punishing tracks. While not too much of a departure from the sound that the boys have built their career on, there are still a few surprises here for the seasoned Void Of Vision vets out there. Tracks like lead single Dominatrix feature a solid harmonic chorus and there's even a cheeky little guest spot on closing track Altar from Hannah Greenwood of UK band Creeper.
EP opener Berghain is textbook Void Of Vision fare with it's high energy and aggressive nature, while the contrast of front man Jack Bergin's vicious, snarling screams and lead guitarist James McKendrick's impeccable clean vocals is a yin and yang combo that easily puts the band up there with the best of the genre.
The electronic-driven intro to Into The Dark is reminiscent of Northlane's latest bout of tunes and fits beautifully into the mould of what these guys are producing. This stand out track excellently showcases McKendrick's ability to not only craft a melody that will stick you long after the track has ended but to also belt out a powerful chorus that will hit you right in the feels. Heaven may not be groundbreaking in it's overall sound but damn is it a great addition to an already over-achieved catalogue of songs and it definitely makes you thirst for more from these guys.
Here's to looking forward to the next installment of the Chronicles series.
Void Of Vision new EP CHRONICLES II: HEAVEN is out now via UNFD.
Stream / download – https://unfd.lnk.to/chroniclesii