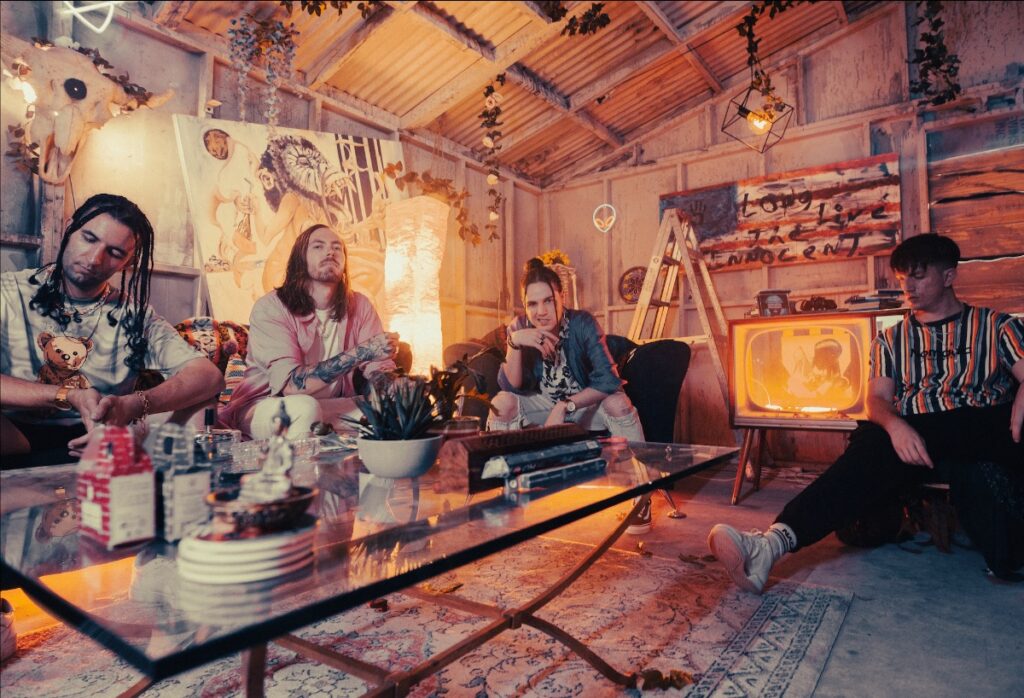 Melbourne's Windwaker have just released their debut album, Love Language, out now via their new home Fearless Records / Cooking Vinyl Australia. 
Grabbing your attention from the first note and refusing to let go, Windwaker's debut album, Love Language, is an exhilarating listen that examines the aftershocks of love and the changes made in its wake over a soundtrack tilt-a-whirling from moments of heaviness to heavenly release. There's so many entry points into Love Language as the band shapeshifts through wild verses interspersed with glorious hooks, the odd breakdown and hypnotic choruses delivered by one of the most versatile vocalists in heavy music. It's insane to think Windwaker wrote, produced, and engineered their debut album Love Language by themselves over the course of 2021. 
The Everblack Podcast spoke to Windwaker bass player Indey Salvestro about their much anticipated debut album Love Language, the meaning behind the title and it's incredible artwork, reaction videos to their music, upcoming tour with I Prevail and Motionless In White and more!
Watch / listen to the interview here :
Bubbling up out of Wagga Wagga, Windwaker have been on a huge trajectory since the release of their previous EP, Empire (2019), which amassed millions of streams, debuted at #3 on the Air Chart and built a serious amount of buzz globally independently. They went on to score themselves Triple J Unearthed Feature Artist and inked deals with Fearless Records and Cooking Vinyl Australia. 
Cementing themselves as a top-tier live act, in between selling out headline tours (most recently playing a packed room in their adopted home of Melbourne) the band have appeared at Download, Good Things, Knight & Day and Unify Festivals.
Windwaker – 'Love Language' is out now via Fearless Records / Cooking Vinyl Australia. 
Order here : https://found.ee/lovelang