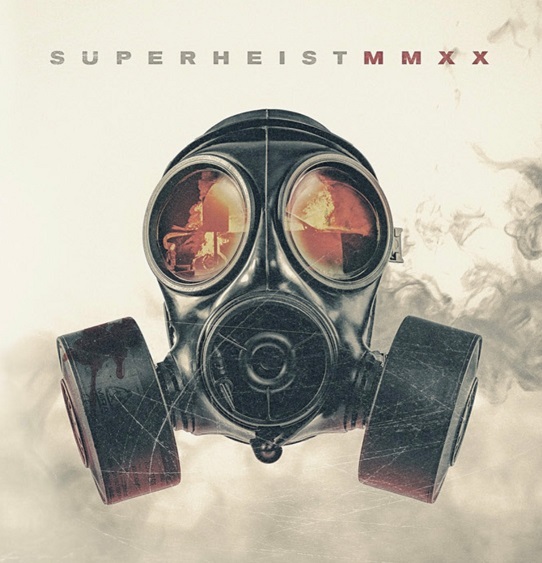 SUPERHEIST have finally announced that their long awaited 6th studio album MMXX is due for release on July 1 this year through Black Mountain Music/ MGM.
The 12 track opus is said to be a big step up from their last few offerings. With a movie style trailer of the album songs dropped on Facebook last week, Heist fans have given it the big thumbs up and are foaming
at the mouth for the fourth incarnation of Superheist.
After the departure of frontman Ezekiel Ox in 2019, the band chose not to search for a new singer and took vocal duties upon themselves. Guitarist and founding member dw Norton and the band's longest serving
bass player Si Durrant share the task and by all accounts deliver in spades!
The first single off the album 'Medicated' will drop in the coming weeks in the form of a lyric video and a yet to be announced follow up single and will hit in mid-June with a full video.
SUPERHEIST's MMXX will be out 01:07:2022 and will be available on CD, Vinyl, Digital download and stream from all major digital streaming platforms.