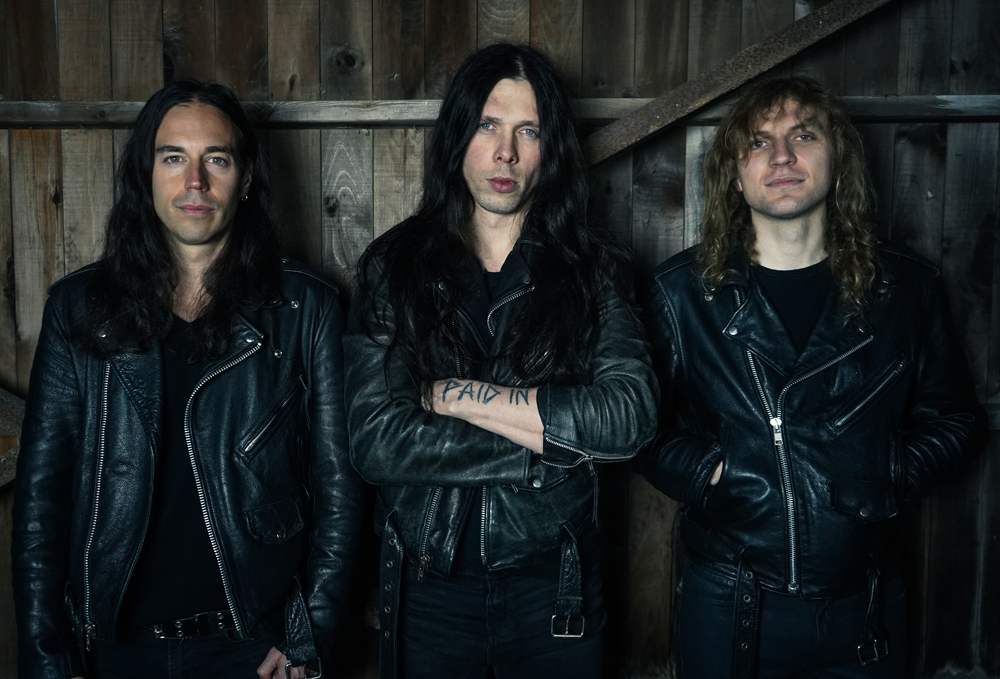 Toronto based Traditional Metal Lords SKULL FIST just released their crushing latest album 'Paid In Full' via Atomic Fire Records.
Since their steely inception back in 2006, dungeon keeper Zach Schottler and his shredding band of reckless companions have released three classic heavy metal almanacs, have eaten more dust than is good for their health, have endured various hardships (henceforth called shitty business partners) and countless beers at countless bars in countless cities. But now, after 15 years of metal and mayhem, Zach Schottler is coming into his own with the proverbially titled 'Paid In Full', a heavy metal wonder of the defiant middle finger variant. With heads held high, empty pockets and enough gas to make the next show, SKULL FIST have just won 2022. Don't mess with the FIST.
The Everblack Podcast spoke to SKULL FIST frontman and mastermind Zach Slaughter about their latest heavy metal epic 'Paid In Full', signing with Atomic Fire records, touring Europe and playing Wacken, opening for Megadeth and W.A.S.P, drop bears and more!
Watch / listen to the interview here :
Written at home, recorded at Vespa Studios near Toronto, 'Paid In Full' encompasses his sonic endeavors of the past two years, tales of steel and legends of the underworld. "My favorite is 'Madman'," he states. "When I play that riff I feel like a mountain." It's a huge one alright. But only one among eight prime examples of true heavy metal. They just don't make them like that anymore. You know what would make him really mad? Go buy this banger of an album, go see a SKULL FIST show. Just because he doesn't want to be a rock star doesn't mean we have to agree.
SKULL FIST – 'Paid In Full' is out now via Atomic Fire Records
Order here : https://skullfist.lnk.to/paidinfullPR