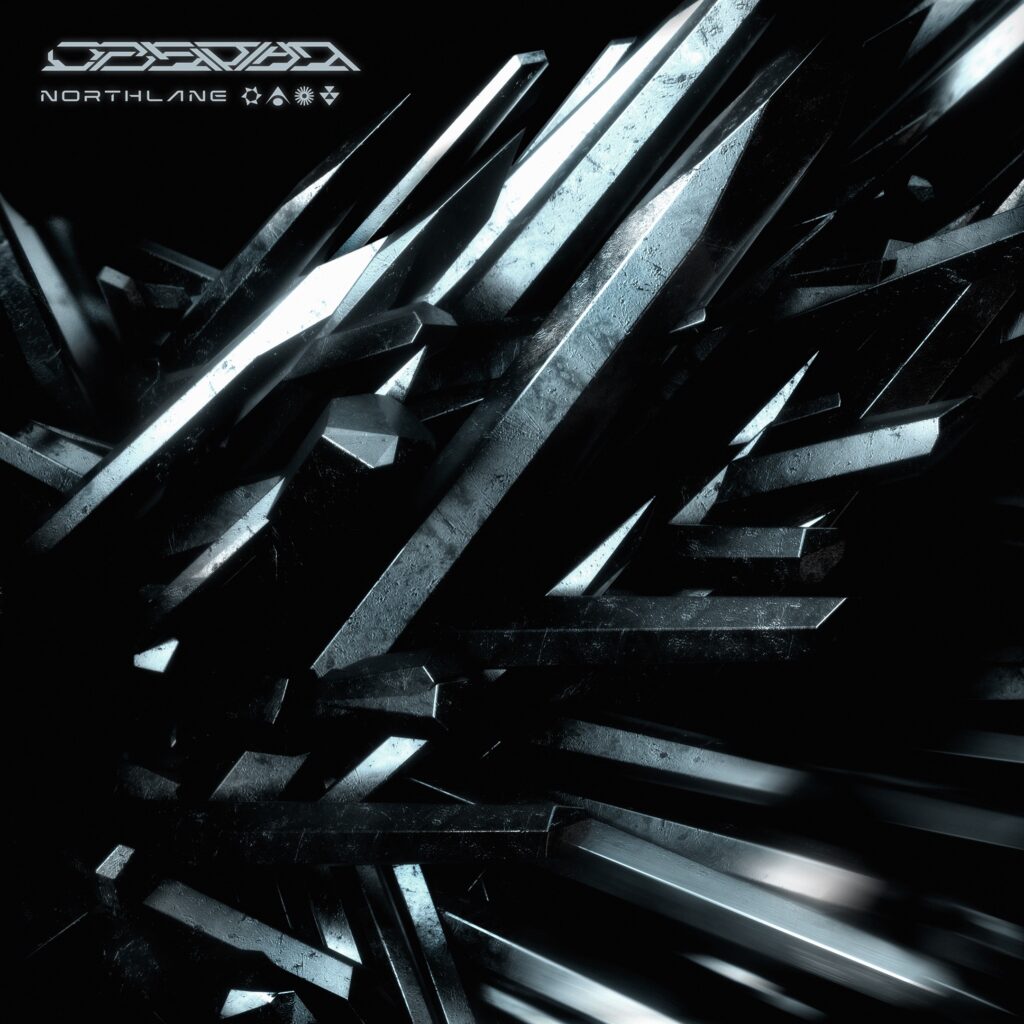 Review : Benjamin Coe
After the success of 2019's ambitious Alien album catapulted their careers into the stratosphere, Sydney metallers Northlane are ready to take things to the next level with their latest offering, Obsidian. Embracing and encompassing all that the band has endured and overcome, this is such a pertinent album. Having their livelihoods ripped out from underneath them thanks to the global Covid-19 pandemic right when things were really starting to take off has forced the boys to start thinking outside the box in terms of how to be a band and make a living in the new world. The stress and chaos of a daunting task such as this shines through on the next chapter in their story.
Obsidian takes the aggression of Alien and the experimental electronic elements of 2017's Mesmer and combines them into a completely new beast. Not as dark as it's title would have you believe but just as heavy as you'd expect from the lads, this album is clearly a labour of love and the result of a great deal of pain and uncertainty. Lyrically it's a lot less personal than its predecessor and a bit more introspective in it's dealings. Songs like album opener Clarity and lead single Clockwork allude to front man Marcus Bridge's internal struggle with the fallout from the topical elements of Alien and the pressure associated with having to follow up such a deeply personal and raw record.
Having voiced his experience with severe writer's block and an inability to perform when the band first entered the studio, the finished product shows nothing of such a hinderance in the process and Bridge's struggle with writing lyrics and melodies. It's as though he's evolved through the trying times and come out far stronger and more capable than ever.
This album takes Northlane's electronic elements to the forefront thanks to the skilled hands of founding member Jonathon Deily, who could be touted as the real MVP of Obsidian having had to take on double duties as guitarist and bassist after the exit of Brendon Padjasek early in 2021. And he too has apparently levelled up during the pandemic-induced downtime with his programming work taking on a whole new form on the new album. From the lightness and beauty of songs such as Nova to the dark, crushing beats of tracks like Cypher, Deily proves his prowess in electronica time and time again.
And let's talk for a minute about that title track. Obsidian (the song) is a crushing masterpiece, beginning with an ambient electronic sample before diving headfirst into a brutal guitar riff and amazing vocal performance from Bridge. His cleans soar and ride the waves of emotions that pour straight from the depths of his soul whilst his guttural roars are like the summoning of demons upon the vast, rich musical backdrop on display.
Obsidian (the album as a whole) is the logical next step on the path that Northlane are travelling and it fits perfectly into their impressive back catalogue. These guys keep going from strength to strength with every new release and here's to hoping they stick around for many more years to come.
Northlane – Obsidian is out on April 22, 2022 via Believe.
https://northlane.bfan.link/obsidian 
Check out our recent interview here :