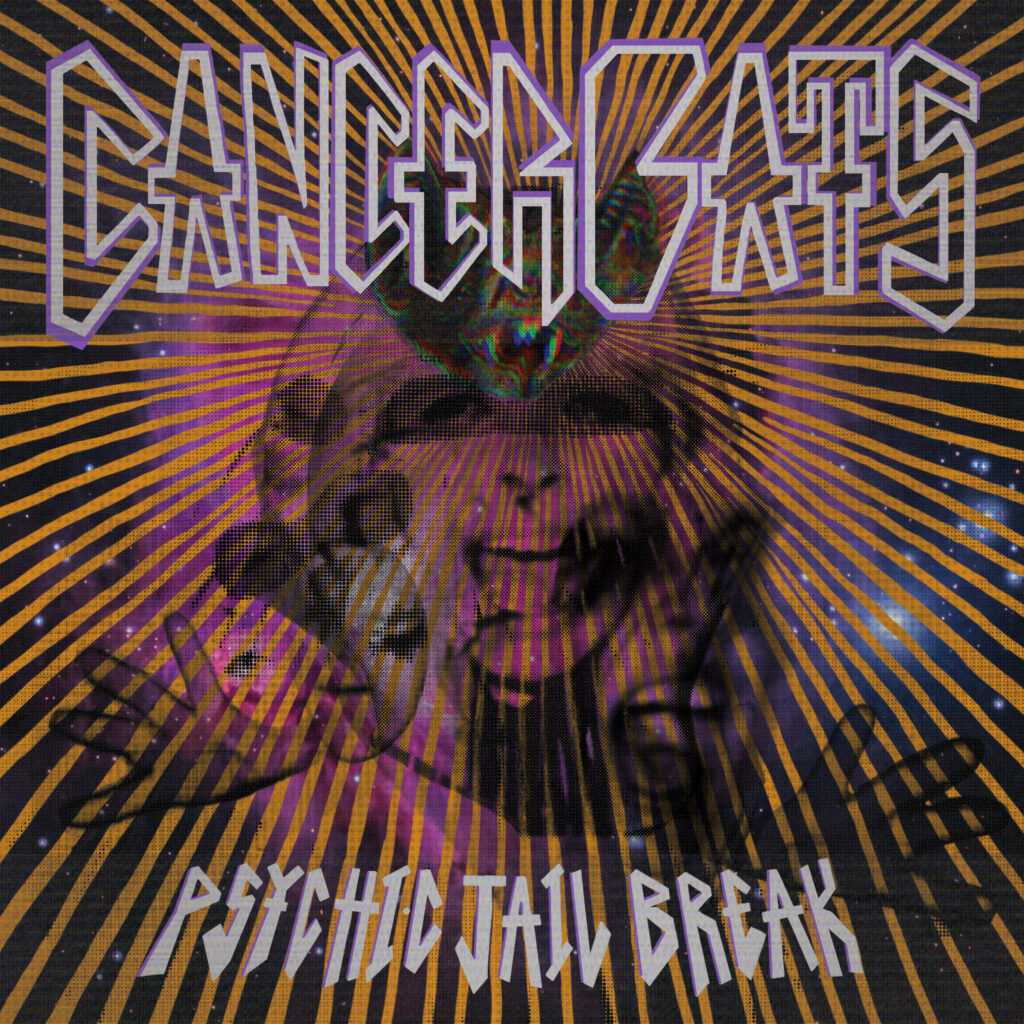 Review : Benjamin Coe 
Canadian punk metallers Cancer Bats are back with their seventh studio album titled Psychic Jailbreak and boy oh boy is it a cracker! For those of you who are unfamiliar with the 'Bats, they have been supplying the ears and minds of punks and metallers the world over with their own brand of abrasive tunes since the early 2000's and despite a few lineup changes (and the recent departure of long-standing founding guitarist Scott Middleton) they have managed to keep a consistent catalogue of absolute bangers. And this latest release is no exception.
Opening with the absolute belter that is Radiate, the boys prove that even though they're a man down they've still got what it takes to do what they do best. Vocalist Liam Cormier is, as always, in fine form, spitting venom into the microphone in such a manner that puts him up there with the greatest punk vocalists of not only our generation but quite possibly of all time.
Cancer Bats are known for their riffs and losing a core member in Middleton is obviously bound to change the dynamic in the overall Cancer Bats sound, but what it hasn't done is altered any of the ferocity and determination that these guys have built their outstanding reputation on. Bassist Jaye Schwarzer has stepped up to assume both guitar and bass duties and well, the results speak for themselves. There is an ever-so-slight shift in the guitar sound, just enough to add a spark of freshness but not so much as to alienate the sound altogether. My point is, the guy is a weapon no matter which axe he chooses to wield.
There's a nice little midway guest spot from fellow Canadian songstress Brooklyn Doran on the track Hammering On that adds a nice little contrast to Cormier's signature snarl and is reminiscent of the semi-acoustic YouTube performance the band released late last year. When these guys slow their pace and add a little something extra they truly become more than just a punk rock band and prove without a doubt that they can write outside of their comfort zone.
The slow-dripped singles from the album from the album's title track Psychic Jailbreak to the most recent headbang-inducing number, Pressure Mind have given an appropriate insight to just what to expect from this addition to the Cancer Bats legacy. It rages, it swaggers, it even sways in the gentle breeze at times but what it does not do is compromise. Lineup changes be damned, these guys are the real deal and they are here to stay!
Cancer Bats – 'Psychic Jailbreak' out April 15
Watch our recent interview with Liam Cormier HERE: