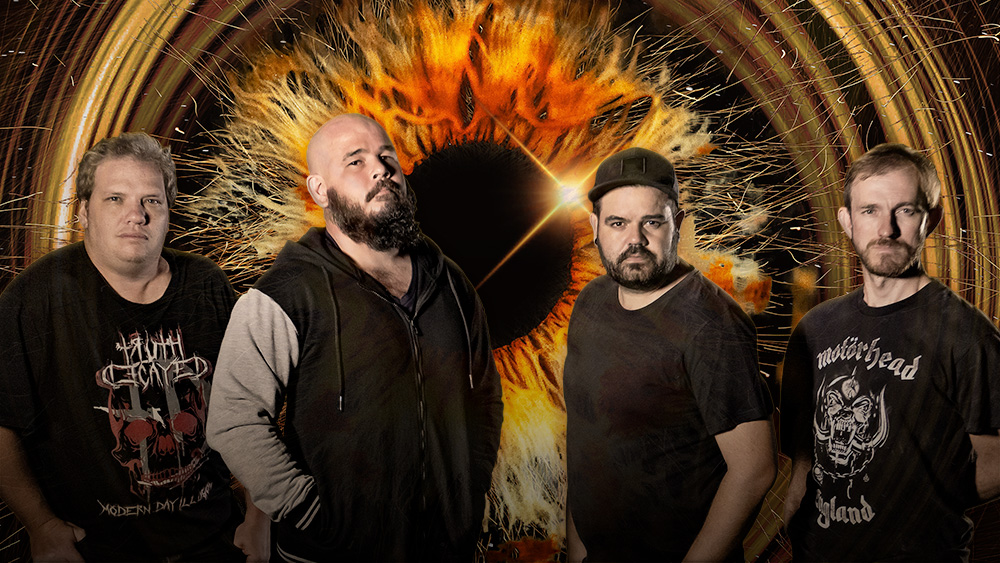 South Africa's Truth Decayed are about to release their new release 'Faded Visions I' on Friday 8 April
The band has been hard at work for the past 18 months on their two-part release titled 'Faded Visions I' and 'Faded Visions II', with the first single 'PTSD' receiving a warm reception and positive feedback already.
Not only that, Truth Decayed proudly represented South Africa on the global stage on international Online Festivals like SUBGB Festival de Música (Colombia), Heresy Fest (Argentina), Caio Indica Fest (Brazil), Larva Fest (Peru), La Ley del Rock (Argentina & Italy), Music Entropia (Greece), as well as the World Of Metal Online Festival (Portugal) where they opened for icons Venom, Rotting Christ, Anvil and Iron Saviour!
The Everblack Podcast recently sat down with Truth Decayed frontman Ryno Theron to talk about 'Faded Visions I', working with Kris Xenopoulos from the mighty Vulvodynia on the production, the bands global success playing online festivals, metal scene in South Africa, future of the band and more!
Watch/listen to the interview here:
Truth Decayed – 'Faded Visions I' is out April 8.
Order here : https://linktr.ee/truthdecayed