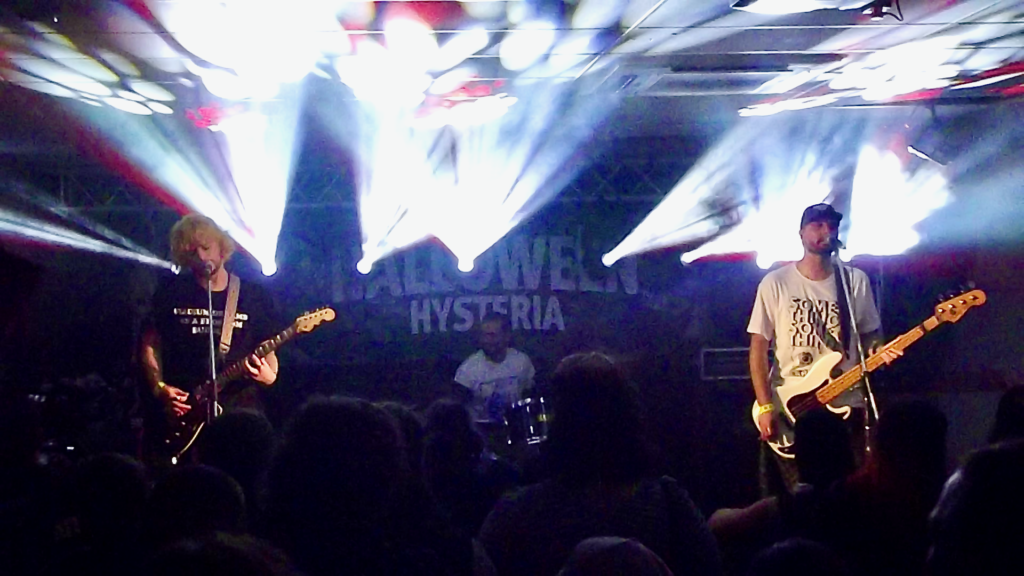 Review and pics : Mickus / Andrew Stephens
As I sat in the Uber on the way to Mansfield Tavern, Ravi, my driver was subjecting me to pop radio. I sat through Taylor Swift and Calvin Harris while conversing about how he thought it was too early for "a concert."
This wasn't just "a concert" though, this was a rare occasion when Halloween came before Easter. After months of delay due to good old Covid, Halloween Hysteria III had finally arrived!
Something Something Explosion kicked off the day and for a while, were playing to more photographers than punters, but their catchy tunes started bringing in the crowd. The three-piece played a fun and punchy set as the bars began to open and the merch stand populated. Local punks Flangipanis were up next with songs about poor role model aunties and shit haircuts, while Diskust played on The Faction stage. Sounds of the Underground stage began with We Set Signals, Observist and Apate.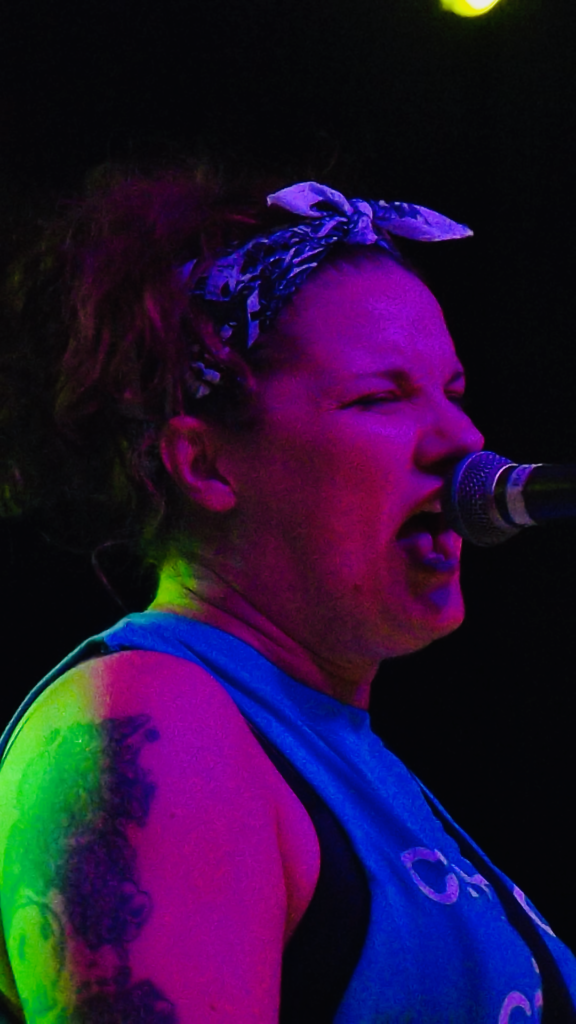 Disentomb made the walls shake and the audience heave, with the barrier in front of the stage taking a hit or two, while Loser played a less brutal set, with Craig Selak on bass sporting a new shirt he'd picked up at the merch desk after Something Something Explosion had finished.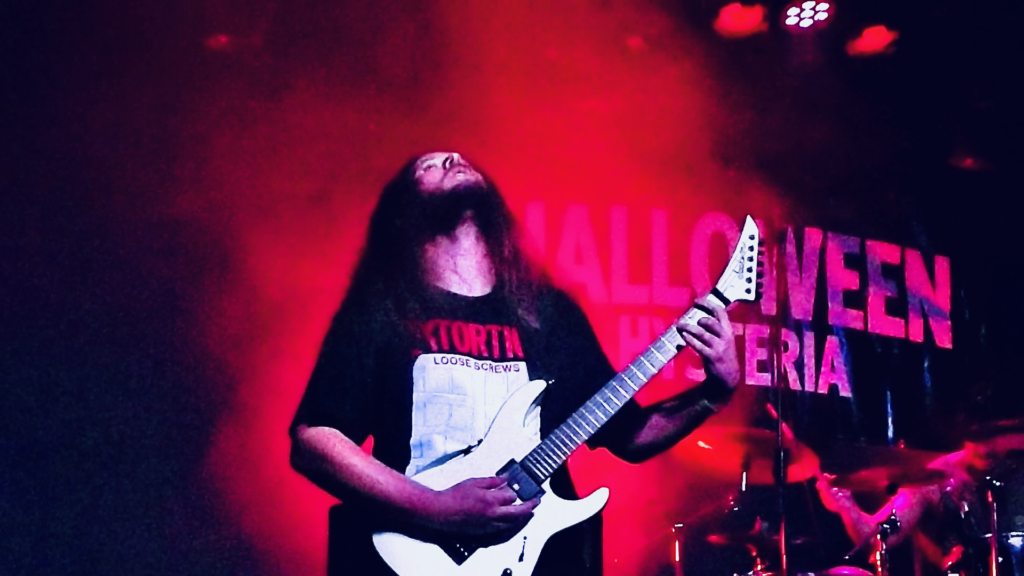 Flaming Wreckage followed Brisbane legend JJ  Speedball to close out the Sounds of the Underground stage at 8:30, leaving two stages for the remainder of the night. The RebelFM stage showcased longer, full hour sets by Spiderbait, King Parrot and Clowns but The Faction stage kept up the rapid fire pace with Black Rheno, Massic, Captives, Smoking Martha and Harlott.
Spread across three indoor stages, there was plenty of music on offer for the day, with courtyard areas for people to catch up and have a well earned drink or two. In the crowd I saw many of the bands checking out other sets and reminiscing about tours gone by with each other, which also provided an intimate feeling as the artists weren't sequestered away before and after they played. I also noticed quite a few members of other bands who weren't on the bill, a nod to the quality of the lineup once again. The venue at Mansfield Tavern was perfect for a modern Australian festival, bringing back memories of Big Day Out or Livid, but on a much smaller scale. Being able to sit on a cushioned seat and get out of the heat during the daylight hours was a big plus for this older music fan!
I hope we see Halloween Hysteria IV come October, as Brisbane has a great Annual festival on its hands with this one.