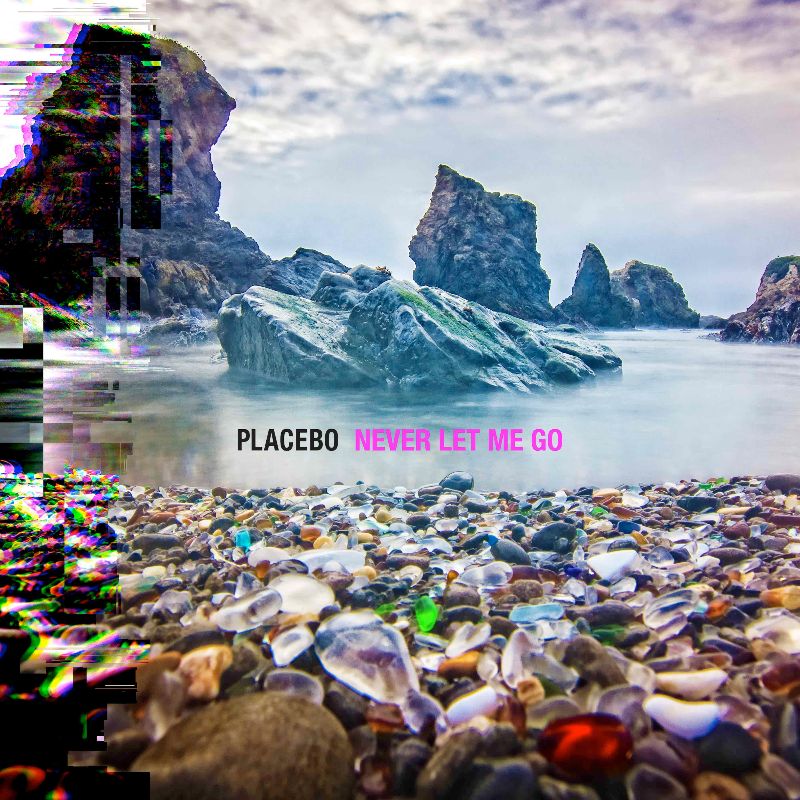 Review : Benjamin Coe
Well into their third decade of prolific hit-making madness, British rock duo Placebo are poised to release their latest masterpiece upon the unsuspecting world. Never Let Me Go is the 8th installment in the storied careers of vocalist/guitarist Brian Molko and his partner in crime, bassist Stefan Olsdal. Together, these two gentlemen have built a legacy of not only genre-defining material but songs that define entire generations.  And not only that, but they have endured and continue to create something truly special for all the misfits out there who never really had somewhere to belong.
Never Let Me Go begins and hooks you instantly with the bizarre keyboard/guitar riff (could be either, who knows?!) and as soon as the first song kicks in all the nostalgia of the late 90's/early 2000's comes screaming in like a rush of blood to your head. Molko's vocals are undeniable, it's almost as if he hasn't aged. His voice is just as fresh in 2022 as it was in 2002and the subject matter at hand has only changed ever so slightly to incorporate the mess of a world in which we currently live.
But as bleak as our surroundings are these days, Placebo manage to narrate their way through the divisiveness and ongoing prejudice with an unwitting charm and almost angelic presence in the music they create. The subject matter is dark at times, but behind it flourishes a hopeful and beautiful melody (see The Prodigal). This is something these guys have always been rather adept at and it's good to see that even if the face of hopelessness they haven't lost the ability to make something negative shimmer in glorious light.
There are of course the more rock-driven moments on this record too, another strength of theirs, that will have you not quite banging your head and pumping your fist in the air but tapping a foot or two and possibly even a bit of cheeky air drumming (see Chemtrails). And as all things should be balanced, there are the more cautious and sincere moments on the album such as single Surrounded By Spies.
This is an album for a different age, penned by those that have lived through many a change in the wide world. The lads have taken the best of what has come before and turned it into something completely new. It's not quite the Brit-Pop of old, it's not quite rock and roll, but with a touch of new wave and synth-pop thrown on top of a heaping pile of angst and longing, it's something altogether different.
Never ones to shy away from, well anything really, Placebo have once again proven their place amongst the top artists of the last three decades. The nine year break between records has well been worth the wait.
Placebo – 'Never Let Me Go' is Out Now
https://lnk.to/Placebo-NeverLetMeGo