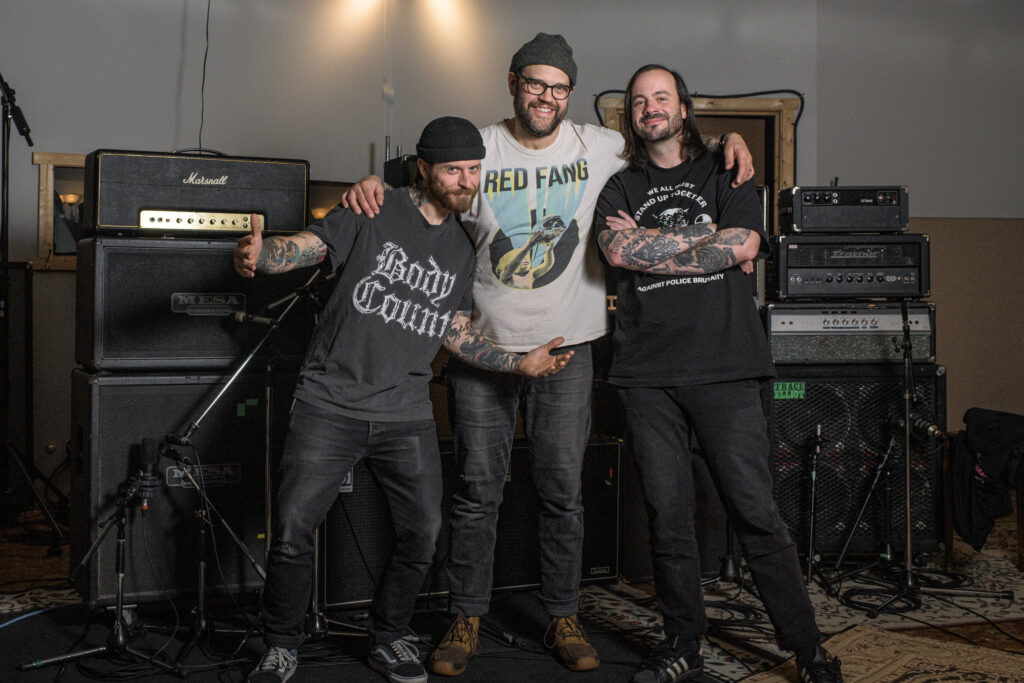 Canadian hardcore punk heavyweights Cancer Bats will release their new album Psychic Jailbreak on April 15, 2022 through their own label Bat Skull Records in partnership with New Damage Records and Cooking Vinyl Australia.
The follow up to 2018's critically-acclaimed, commercially successful and Juno nominated album, The Spark That Moves, Psychic Jailbreak sees the beloved metal stalwarts stepping up their game once again, eagerly pushing themselves both musically and lyrically beyond what they have achieved as a band to date. A record that is destined to invigorate fans with its punishing drum patterns, memorable riffs and infectious choruses.
The Everblack Podcast caught up with Cancer Bats frontman and all round good dude Liam Cormier to talk about the heavy rocking new record 'Psychic Jailbreak', the stories behind some of the albums tracks like 'Lonely Bong' and 'The Hoof', new guitarist Stephen Harrison, touring Australia, Van Halen lyrics, Jimmy Page and more!….it's a damn good time!
Watch/listen to the interview HERE : 
For Psychic Jailbreak, Cancer Bats once again enlisted the watchful eyes and ears of producer JP Peters (Propagandhi) at his studio Private Ear Recordings in Winnipeg, Canada. Over the course of three weeks, Cormier, Schwarzer and Peters saw their rough ideas exchanged in emails evolve from Garage Band home demos into thundering Cancer Bats songs. One after another, boxes were being ticked, Mike's signature power house of drums laid the foundation, as track after track of Jaye's guitars were layered on top of another, all while they referenced their favourite Entombed, Metallica and White Zombie guitar tones. All of this fuelling Cormier's vocal fire, inspiring him to fully push what he had to offer both in lyrics and screams.
"We knew this album had to be special," shares Cormier. "Our band has never been one sole member tasked with all the writing. Over the last 15 years of releasing albums, it's been a collaboration of the 4 of us forming all musical ideas. That being said, we knew that the 3 remaining Bats would have to prove our worth with this next album. We wanted to show Cancer Bats fans that an exciting new future was in store for us. To say the stakes were high on this album, would be an understatement. We were all feeling a mix of excitement and nerves as we began tracking the 11 songs that would form this record."  
Psychic Jailbreak is available to pre-save/order here.