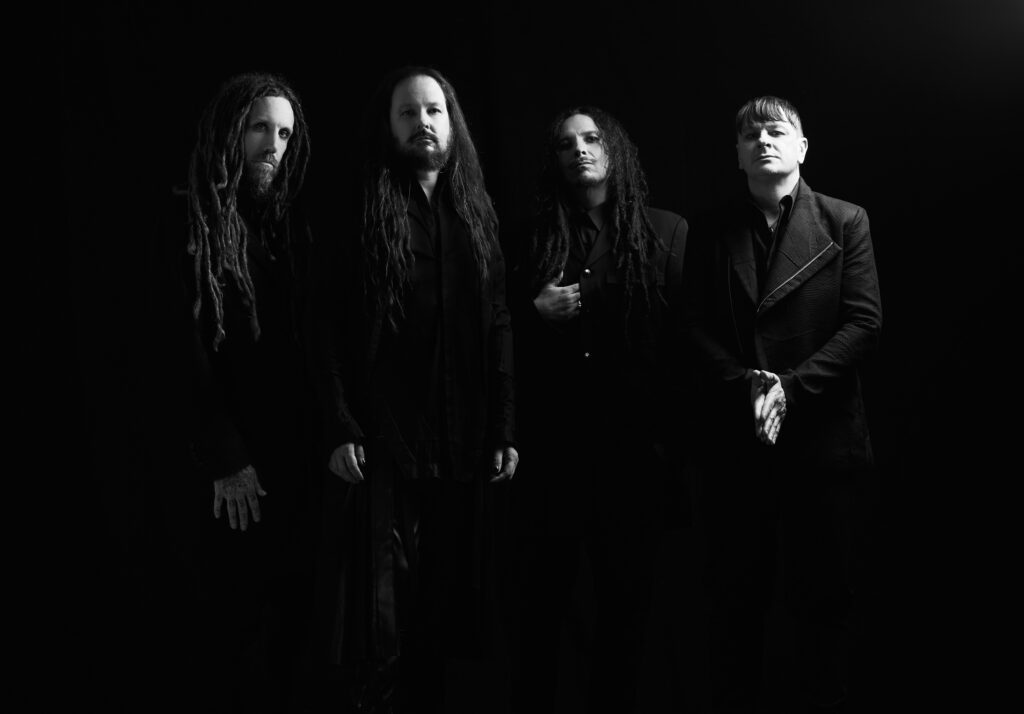 Metal pioneers Korn will be releasing their new studio album Requiem on February 4 via Loma Vista Recordings.
Due to the effects of Covid and the inability to play live shows for the first time in the band's illustrious career, Requiem was conceived out of very different circumstances than the majority of the band's catalog. It is an album born of time and the ability to create without pressure.
Energised by a new creative process free of time constraints, the band was able to do things with Requiem that the past two decades haven't always afforded them, such as taking additional time to experiment together or diligently recording to analog tape – processes which unearthed newfound sonic dimension and texture in their music.
The Everblack Podcast sat down with Munky from Korn to talk about their new album Requiem, how their music has helped their fans through difficult times, upcoming US tour with Code Orange, Knotfest Japan, return to Australia and more!
Watch/listen to the interview HERE : 
Korn changed the world with the release of their self-titled debut album. It was a record that would pioneer a genre, while the band's enduring success points to a larger cultural moment. The FADER notes, "There was an unexpected opening in the pop landscape and Korn articulated a generational coming-of-angst for a claustrophobic, self-surveilled consciousness. Korn became the soundtrack for a generation's arrival as a snarling, thrashing, systemically-restrained freak show."
Since forming, Korn has sold 40 million albums worldwide, collected two Grammys, toured the world countless times, and set many records in the process that will likely never be surpassed. Vocalist Jonathan Davis, guitarists James "Munky" Shaffer and Brian "Head" Welch, bassist Reginald "Fieldy" Arvizu, and drummer Ray Luzier, have continued to push the limits of the rock, alternative and metal genres, while remaining a pillar of influence for legions of fans and generations of artists around the globe.
The level of Korn's reach transcends accolades and platinum certifications. They are "a genuine movement in a way bands cannot be now," attests The Ringer. They represent a new archetype and radical innovation, their ability to transcend genre makes barriers seem irrelevant.
Korn – 'Requiem' is out on February 4 via Loma Vista Recordings.
Pre order here : https://lnk.kornofficial.com/Requiem