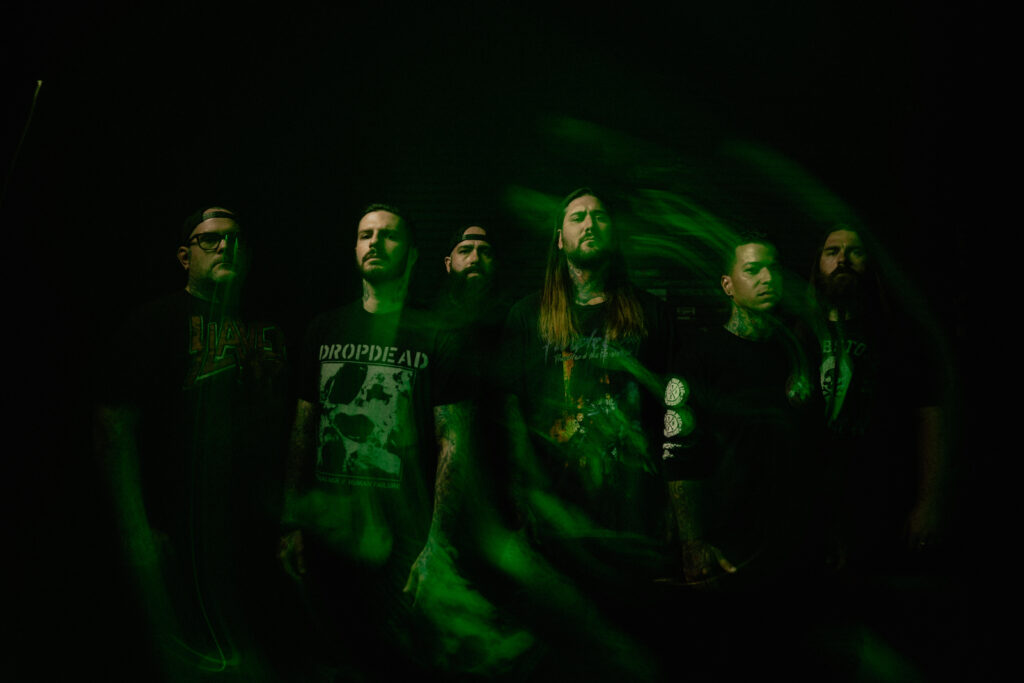 New Jersey's metal kings Fit For An Autopsy have just released their crushing sixth studio album Oh What The Future Holds via Human Warfare.
Written in the wake of the global pandemic thwarting everyone's touring plans, Oh What The Future Holds was recorded in early 2021 at guitarist Will Putney's Graphic Nature Audio. With no real timeline or pressure, the band had the freedom to spend more time than usual crafting the album, allowing them to experiment with ideas and take their music into new and exciting places. 
The Everblack Podcast sat down with Fit For An Autopsy guitarist and legendary producer Will Putney to talk about the new album 'Oh What The Future Holds', their musical evolution, His work as a producer for bands like Zeal & Ardor and Australia's own Thy Art Is Murder, Justice For The Damned and Psycroptic, the reason he doesn't tour with the band, his other project END and more!
Watch/listen to the interview HERE :
Since their inception, Fit For An Autopsy have carved out a place among extreme metal's modern vanguard. Creating their own space in the realm of what could be described as "post-deathcore", the band have received widespread acclaim from fans and press for their refreshing approach to modern heavy music.
But, survival depends on evolution and it's clear that Fit For An Autopsy have embraced that mantra as they continue to evolve with each subsequent body of work. By eradicating the lines between technical metal virtuosity, death metal menace, hardcore intensity, melodic insidiousness and abstract approaches, the New Jersey band embody an uncompromising vision of their own that's on full display on their sixth album, Oh What The Future Holds.
Fit For An Autopsy 'Oh What The Future Holds' is out now via Human Warfare.