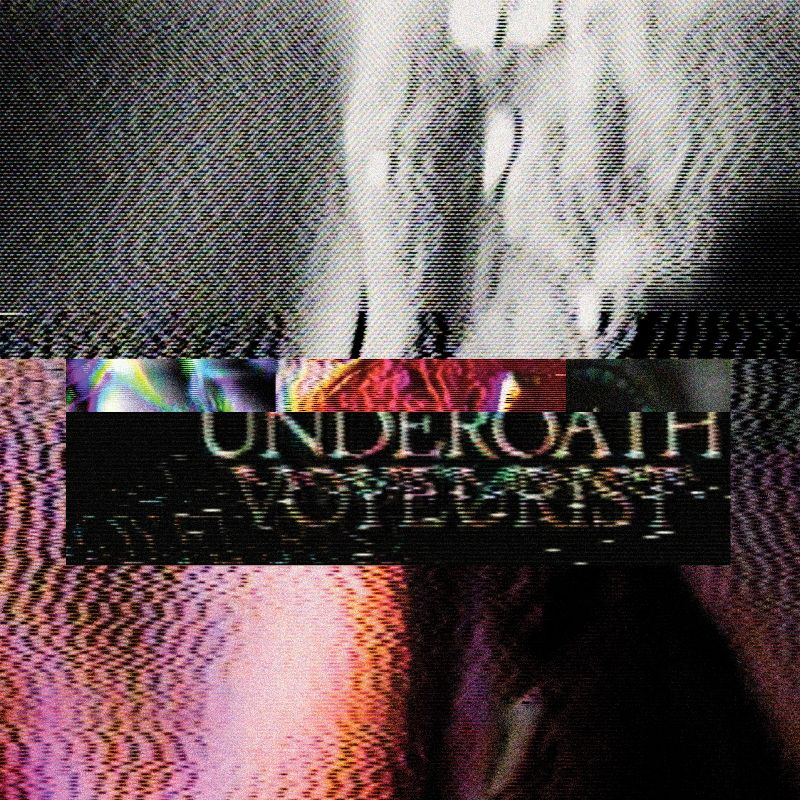 Review : Benjamin Coe
Florida natives Underoath have been going from strength to bloody strength since their reformation in 2015. From touring internationally playing their hallmark albums They're Only Chasing Safety and Define The Great Line front-to-back for their legions of adoring fan to setting the benchmark for what a livestreamed performance could be at the height of a worldwide pandemic with their Observatory series (and also just quietly dropping one of the best albums of 2018 in the process), the band have proven themselves a force to be reckoned with. This January will see the release of their 9th studio album, Voyeurist and boy, oh boy are you all in for a treat.
Album opener and lead single Damn Excuses perfectly lays the groundwork for the journey ahead and harkens back to the chaotic mathcore-esque sound of albums like Define The Great Line and Lost In The Sound Of Separation which may be a welcome change for some fans who couldn't quite wrap their heads around the more rock-centric stylings of 2018's Erase Me. But that's not to say that this album is without influence from that era, either. In fact, Voyeurist seemingly takes the best of everything these guys have done and molds it into a whole new beast.
There are moments on this album that will make you punch your fist into the air in complete and utter excitement and a flourish of energy while others will make you sit back and lose yourself inside the monumental soundscapes created by keyboardist Chris Dudley, which, to be honest, are at times an uncomfortable listen (see No Oasis for reference). It would appear that all his work scoring films has paid off tenfold and has given Underoath a huge leg-up in the overly saturated metalcore market.
Whether it's the fact that the album is self-produced or that the boys just know exactly what they want to say and how to say it, the songwriting on this album is like nothing you've seen before from these guys and Voyeurist could very well be their masterpiece. The dual-vocal trade-off between front man Spencer Chamberlain and drummer/founding member Aaron Gillespie reaches a pinnacle here where both voices just blend so seamlessly. It's hard to imagine them topping this album, but to be fair I thought that about Lost In The Sound Of Separation and have been proved wrong 2 or 3 more times now…
This album is undoubtedly Underoath's finest work to date, stretching the gamut of everything that has come before it and reaching far beyond into the future. It's beautifully visceral yet emotionally aware and it delivers the most honest representation of what this band is capable of. Words cannot do justice in describing just what they've achieved here, listen for yourself and perhaps you too will be amazed.
VOYEURIST OUT JANUARY 14 ON FEARLESS RECORDS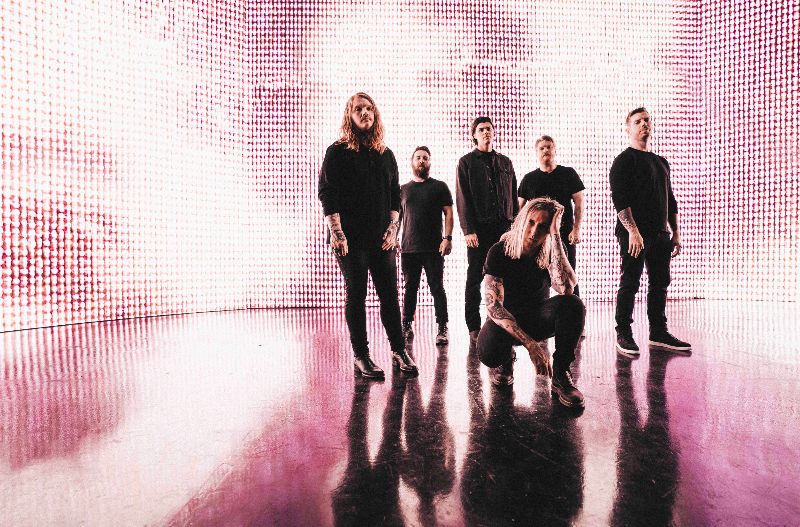 PHOTO CREDIT: DAN NEWMAN