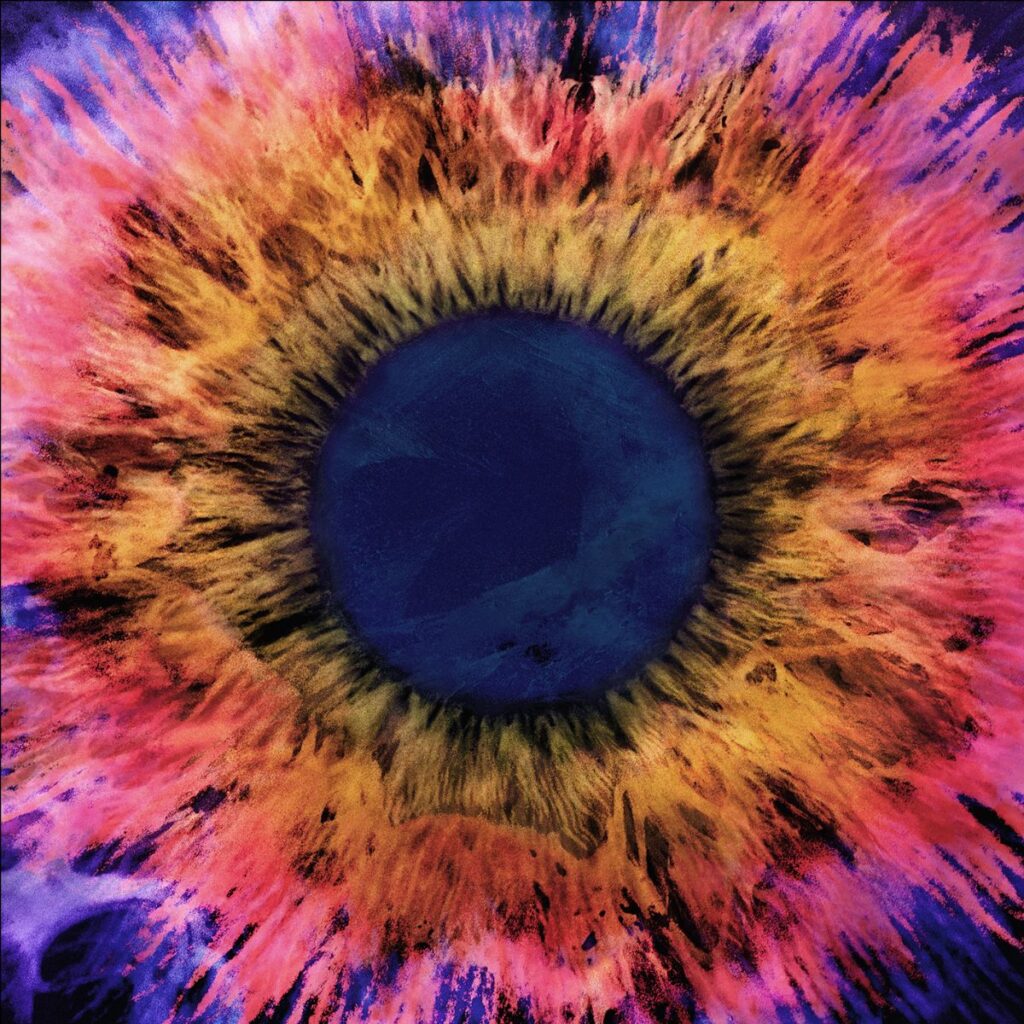 Review : Benjamin Coe & Renee Lesley Aspery
For over two decades now US rockers Thrice have been constantly evolving from their fiery punk origins into the absolute powerhouse that they are today, carving a name for themselves across multiple genres along the way. This year sees them release of their 11th studio album, Horizons/East and continue a tradition of delivering flawless bodies of workto their hopelessly devoted and ever-expanding fanbase.
The opening notes of Color of the Sky will have you thinking "Well…this is different." But by the end of the tracks near-5 minute runtime you will have settled into the groove that this is, in fact, peak Thrice. It's a natural progression from 2018's Palms and its sister EP, Deeper Wells and despite the bold experimentation in musicality, the song maintains the integrity the band have built over their career.
Frontman Dustin Kensrue's voice is as soulful as ever and seems to age like an increasingly fine wine. The passionate manner in which he expresses his lyrics will evoke feelings within you that you never even knew were there, most notably in the chorus of lead single Scavengers. This song is classic Thrice. From the chunky guitar riffs to the infectious chorus, this is a band who know how to write from the heart and have a way of delivering emotion that most modern acts lack.
Lyrically it's not a happy album. And why would it be, given the current state of the world and its deepening crisis. The songs give the impression of a lost soul desperately trying to find meaning in the new world we live in. Stand out track, Still Life, is a perfect example of this with it's themes of memories of times past and longing for what once was.
The musicianship is flawless. The underlying technicality that the band have become known for is always grabbing your attention, be it either consciously or subconsciously.  The more you listen, the more you discover. Whether it's a riffgoing a way you don't expect or a complete curveball of a sound (Robot Soft Exorcism), this album grows more and more interesting with each listen.
And speaking of musicianship, let's take a moment to appreciate the younger half of the brotherly rhythm section, Ed Breckenridge, whose prowess on the bass guitar getsbetter and better with every album. It's hard not to notice this time around too as Horizons/East boasts more bass-driven tracks (see Buried In The Sun, Still Life among others) thanany previous entry in Thrice's impressive repertoire.
Thrice have grown far beyond their punk roots and are all the better for it. Their music has grown and aged along with them and their fanbase, evolving into the majestic beauty it is today. All in all, this is another stunning record from an absolutely stunning band.
Horizons/Eastwill be released September 17 digitally and October 8 physically via Epitaph Records. preorder HERE  (includes limited edition coloured LP)