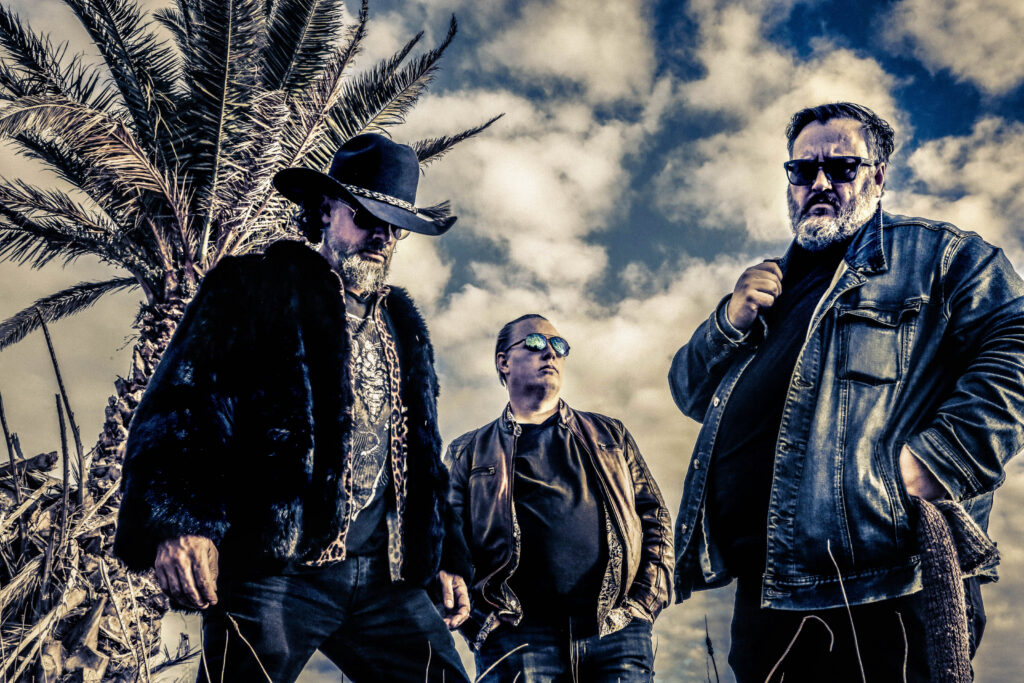 Melbourne desert stoner rock masters Planet of the 8s have recently released their new collaborative project EP "Lagrange Point Vol I".
Bringing together some of Australia's finest vocalists from the stoner scene, including King Carrot (Death By Carrot), Diesel Doleman (Duneeater), Jimi Coelli (A Gazillion Angry Mexicans, Sheriff) and Georgie Cosson (Kitchen Witch). Planet of the 8s "Lagrange Point Vol I" is a doomy, stoner rock voyage entwined with an eclectic range of stunning vocal performances, with the ambience and impact creating the perfect soundtrack to set the mind free while venturing the desert. If riffs and melody are what you're after, this is the place.
The Everblack Podcast took a journey into into the unknown with Planet of the 8s frontman and bass player Michael "Sullo" Sullivan to talk about their new EP "Lagrange Point Vol I", the incredible line up of guests they recruited for the project, the scientific meaning behind the title and how it ties into the concept, his thoughts on the current thriving Aussie desert rock/metal scene and more!
Watch/listen to the interview here: 
The geometry of the five Lagrange points anchors the cover art and is embellished by Artofmaquenda's interpretation of the wolf as some kind of creative earth mother, the many hands passing blood to flesh, meditating on the pain of birth and creation, and the insights gained therein. With the foundations of the songs salvaged from a bunch of discarded tracks, remnants of pre-production from their previous album. "Lagrange Point Vol I" has evolved into a release that stands up on its own – diverse yet uncannily cohesive. More than just a side project, it embodies the very essence of what Planet of the 8s is about: the bringing together of minds, bodies and souls to create and experience. something that never existed before.
Planet of the 8s – 'Lagrange Point Vol I' is out now. You can order vinyl & merch packs directly from the band here.
planetofthe8s.bandcamp.com/merch