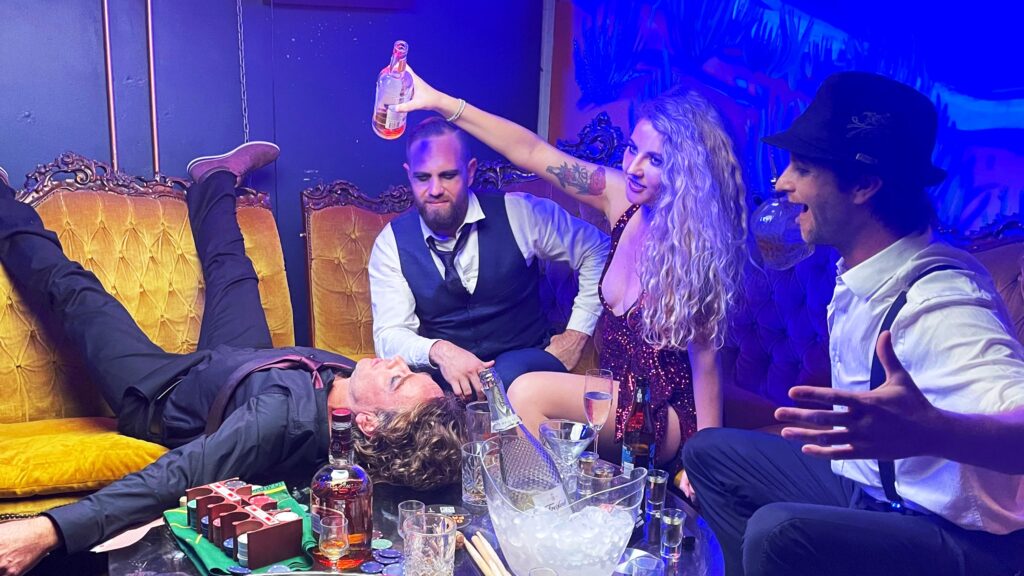 Gold Coast Alt-Rockers Eyethewild have recently released their captivating new single 'Hollywood Dream'.
Accompanied by a stunning visual experience, the song and video take you on a journey into a vivid and hypnotic world they have created with their methodically constructed soundscape.
The Everblack Podcast sat down with Astrid, Dan and Ryan to talk about the new single 'Hollywood Dream', upcoming follow up singles and full length album, the exciting plans they have in the works behind the scenes, working with Ad8 Films and more!
Watch/listen to the interview here:
Vocalist & Guitarist Astrid Ehrnholm on the new single "A romantic/fanciful love song with big drums and tasty guitar licks, Hollywood Dream is a story about finding love, the right kind of love. After a series of really uninspiring relationships I settled on the notion that the intimacy I was searching for only existed in Hollywood films. Shortly after someone came into my life that restored my hope. "It sounds like a fantasy, but this man of mine he's got me, got me". It's about knowing that this person has you, they encourage you to dream big, to achieve your goals. And there's electricity, it's something I'd never experienced and never thought I would"
Eyethewild's sound is steeped in the glory years of Hard Rock but with a modern and progressive twist that keeps the listeners' engaged. Ehrnholm's captivating vocals range from the sublime and sultry to heat laden belts delivering melodies drenched in sweetness, sorrow and sometimes a little spite! Incorporating a broad range of influences, Eyethewild infuse Folk, Progressive Rock and Metal to create their own Alternative-Rock concoction saturated with attitude and power.
Eyethewild 'Hollywood Dream' is out now