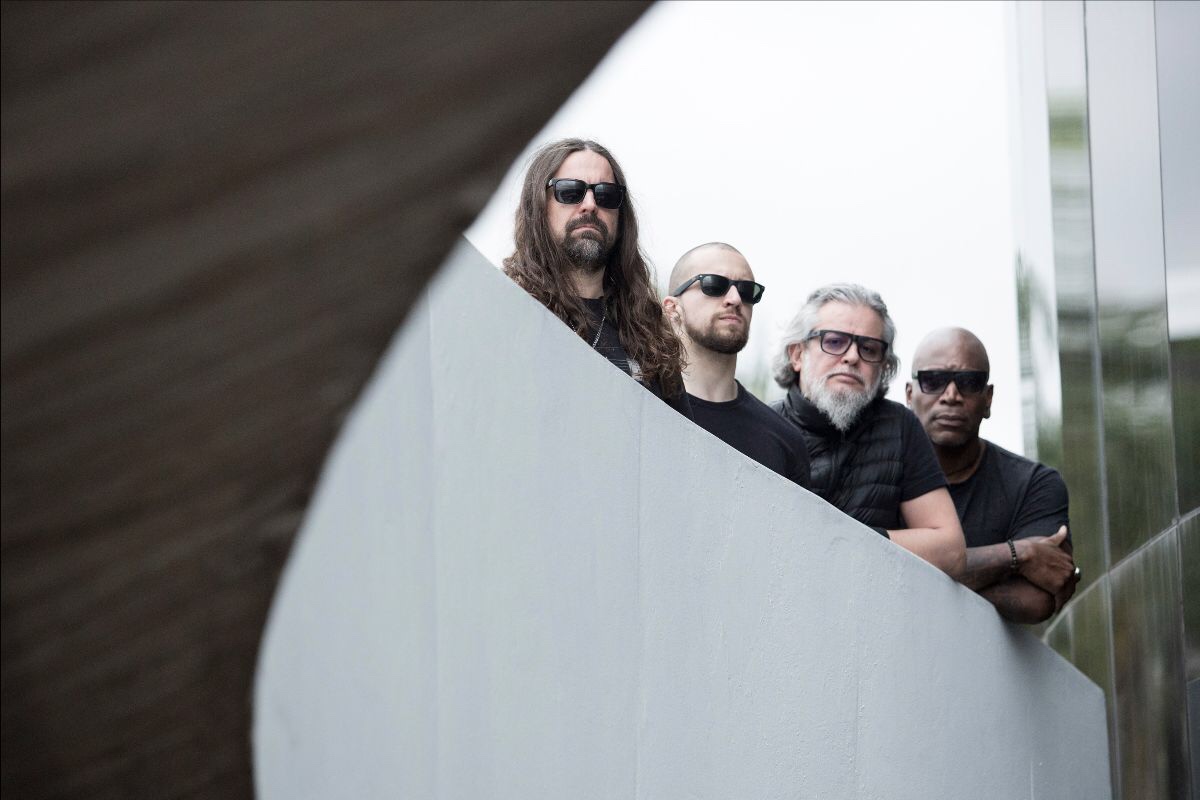 Brazilian metal legends SEPULTURA have released their new album SepulQuarta today via Nuclear Blast.
During lockdown, the band recruited some of the biggest heavy hitters in metal like Scott Ian, Danko Jones, Devin Townsend, Matt Heafy, Rob Cavestany, David Ellefson and many more to record a SEPULTURA track together with the band for their YouTube podcast series resulting in the incredible compilation SepulQuarta!
The Everblack Podcast caught up with SEPULTURA guitarist Andreas Kisser to talk about the SepulQuarta YouTube series and it's killer soundtrack, recruiting their famous metal mates from far and wide to contribute, the other important subjects the series focuses on like mental health, jamming with Lemmy on Orgasmatron, his love of Star Wars and Australia, touring in the future and more!
Watch/listen to the interview here :
While the pandemic paralysed the entire world and prevented bands from touring, Latin America's biggest metal export SEPULTURA refused to sit back and feel like animals trapped in a cage. Therefore, in early 2020, the legendary Brazilians from Belo Horizonte seized the moment to start their own weekly SepulQuarta video podcast, in which they invited other famous musicians from all over the world to not only discuss important topics, but also perform a track fromSEPULTURA's massive catalogue together with the band. The resulting full-length compilation will now be released on August 13th, with the album containing 15 classics featuring internationally renowned guests and friends such as Devin Townsend, Matt Heafy, Danko Jones and many more.
Sepultura – 'SepulQuarta' is out now via Nuclear Blast Records.
This is the full tracklist featuring all international guest musicians:

01. Territory (feat. David Ellefson)
02. Cut-Throat (feat. Scott Ian)
03. Sepulnation (feat. Danko Jones)
04. Inner Self (feat. Phil Rind)
05. Hatred Aside (feat. Angélica Burns, Mayara Puertas & Fernanda Lira)
06. Mask (feat. Devin Townsend)
07. Fear, Pain, Chaos, Suffering (feat. Emmily Barreto)
08. Vandals Nest (feat. Alex Skolnick)
09. Slave New World (feat. Matthew K. Heafy)
10. Ratamahatta (feat. Joao Barone & Charles Gavin)
11. Apes Of God (feat. Rob Cavestany)
12. Phantom Self (feat. Mark Holcomb)
13. Slaves Of Pain (feat. Fred Leclercq & Marcello Pompeu)
14. Kaiowas (feat. Rafael Bittencourt)
15. Orgasmatron (feat. Phil Campbell)
Pre-save the album here: https://sepultura.bfan.link/sepulquarta
The jewelcase CD or eco-friendly, recycled vinyl (available in black or individually marbled) are available for pre-order: http://nblast.de/Sepultura-SepulQuarta