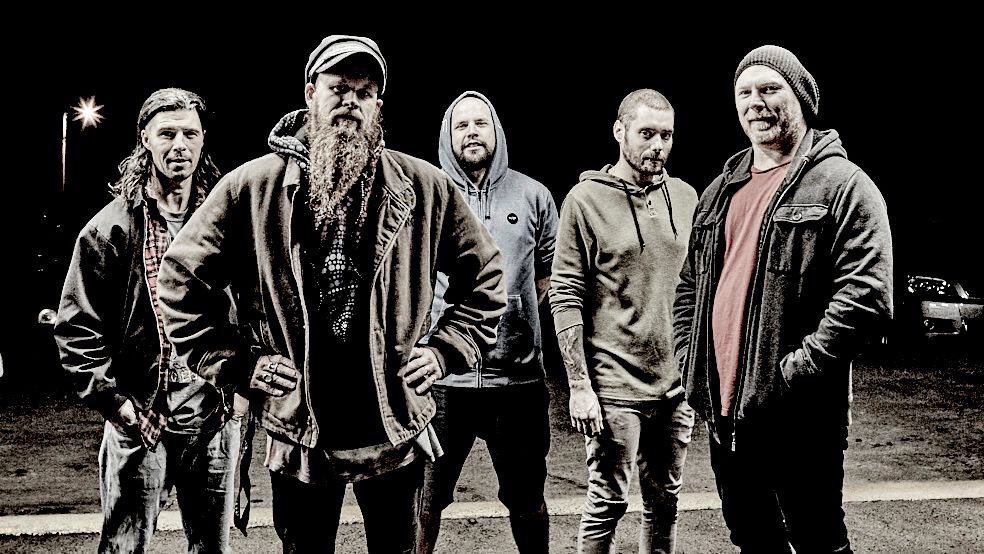 Byron Bay's Extreme Metal Rising Sensations From Crisis to Collapse announce their first headline tour since before the pandemic halted the live music industry. Set to take their signature infusion of heavy metal, thrash, and metalcore NATIONALLY in support of their new single 'Needlepoint', the band is hungrier than ever to hit the road and connect with fans in the flesh. Featuring performances at NEW DEAD FESTIVAL in Adelaide and HALLOWEEN HYSTERIA in Brisbane, From Crisis to Collapse will be serving up their high energy audible manifesto across Queensland, New South Wales, Victoria and South Australia. With an undisclosed release date for 'Needlepoint' and the accompanying videographic montage of mayhem, the band vows that it will be served up to their followers before the tour commencement.
The Everblack Podcast caught up with From Crisis to Collapse to talk about the upcoming single, tour and more!
Watch/listen to the interview here :
Coming off a successful release of their debut full-length record 'The Seventh Tree' which saw the band share stages with Legendries such as Sepultura, Soilwork, Superheist, COG, In Hearts Wake, 36 Crazyfists, performing at festivals such as Falls Festival, Dead Of Winter, and garnering global coverage and airplay, thus solidifying their mark in the Heavy Music Realm. With members hailing from the streets of Spain, Italy, Sydney, Brisbane, and Byron Bay, From Crisis To Collapse blend a wide range of influences, experiences and views that are funneled into a blast furnace to create Pure, Relentless, Raw, and Visceral Heavy Metal with Conviction! Grab your tickets NOW for this one of a kind auditory adventure! September-November 2021
Destroy All Lines & Heavy Magazine Presents
From Crisis to Collapse 'Needlepoint' 2021 Australian Tour.
Friday 17 September – Mo's Clubhouse, Gold Coast
Thursday 23 September – The Northern, Byron Bay
Friday 15 October – The Basement, Canberra
Saturday 23 October – Halloween Hysteria, Brisbane
Friday 29 October – Hamilton Station Hotel, Newcastle
Saturday 30 October – Crowbar, Sydney
Friday 12 November – Stay Gold, Melbourne (Supporting Eye of the Enemy)
Saturday 13 November – New Dead Festival, Adelaide
Tickets via www.destroyalllines.com