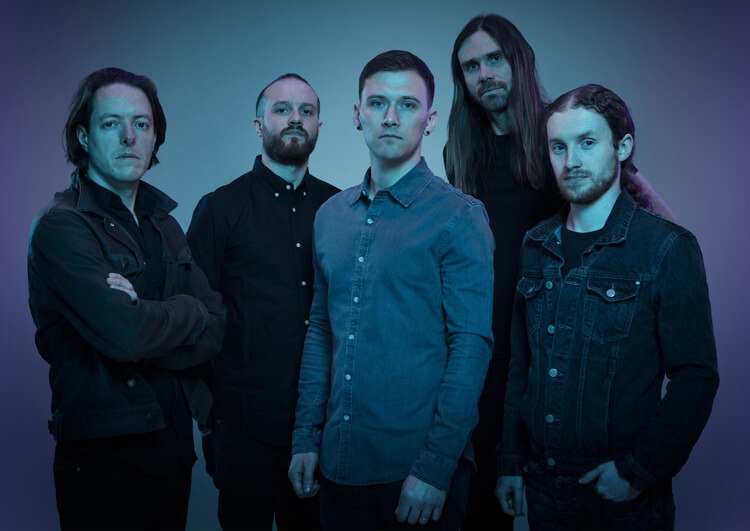 In December 2020, TesseracT invited fans to join them in P O R T A L S – an ambitious concept created to offer an escape in a time of isolation. The live cinematic experience fused live performance with beautiful lighting and striking effects, brought together by chaptered screenplay. By taking their most daring steps as a creative force, the band offered the viewer a completely new and unique experience.
TesseracT performed songs spanning their entire catalogue. Highlights included "Nocturne" off their 2010 debut EP, Concealing Fate and continued with "Eden" (One, 2011), "Of Matter" (Altered State, 2013), "Tourniquet" (Polaris, 2015), and "King" (Sonder, 2018), with the whole performance capturing 14 songs over 2+ hours. The show was a phenomenal success and garnered praise from fans and media worldwide.
The film and soundtrack will be issued on an array of formats including Blu-Ray, Triple LP soundtrack and as a limited edition deluxe 4 disc book edition on 27 August 2021.
The Everblack Podcast sat down with TesseracT bass player Amos Williams to talk about the release of the incredible P O R T A L S live cinematic experience and the massive task to make it happen, the bands online presence and fan interactivity, his thoughts on the future of creative processes using Twitch streaming, his love of Star Wars, Kevin Smith movies and which Marvel character he would write the theme for!
Watch/listen to the interview here :
P O R T A L S will be released on the following formats with pre-orders available on the TesseracT band webstore and Kscope label store now https://tesseractkscope.lnk.to/PORTALS
Watch The Trailer Here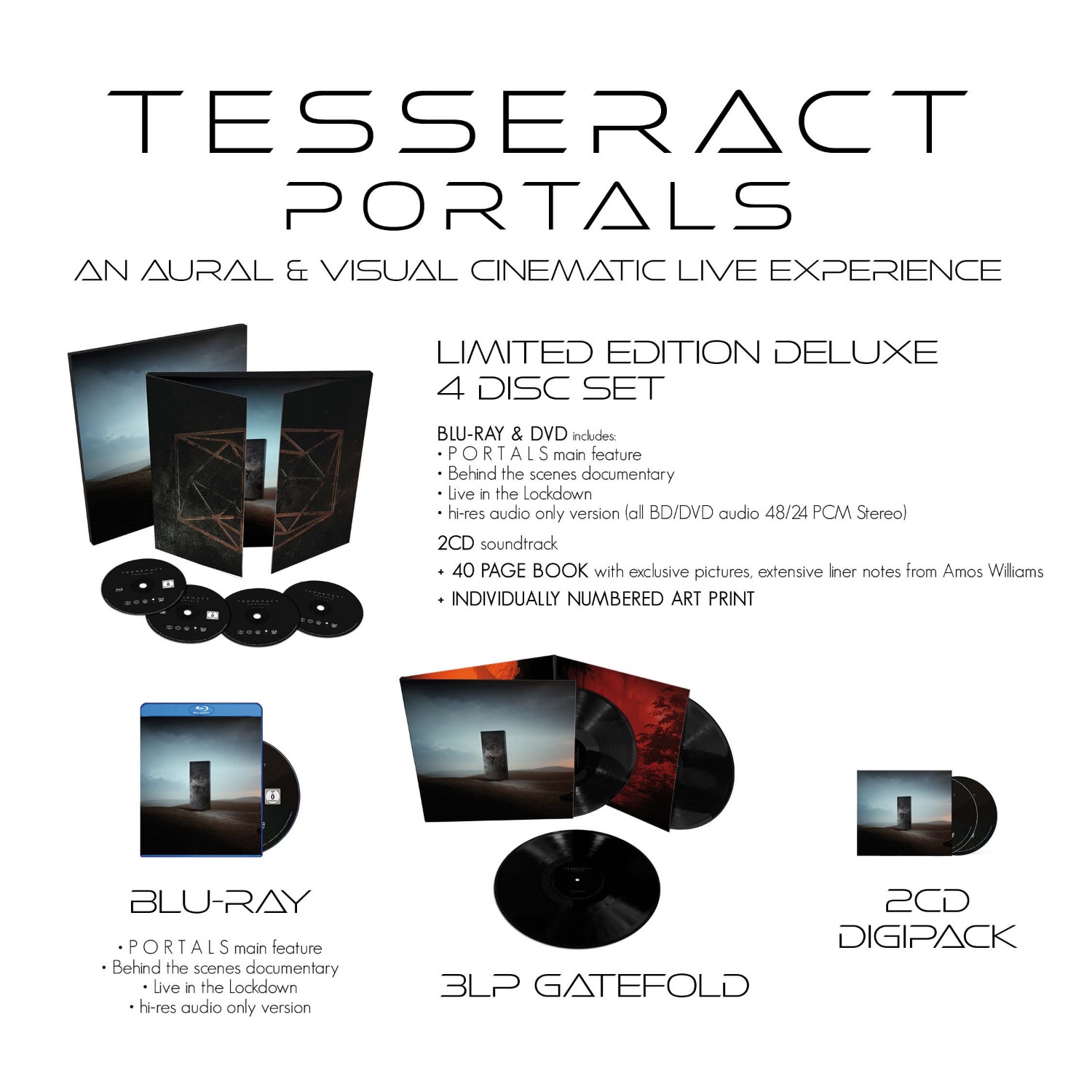 LIMITED EDITION DELUXE 4 DISC BOOK EDITION includes:
Blu-ray & DVD includes: P O R T A L S main feature • Behind the scenes documentary • Live In The Lockdown • P O R T A L S hi res audio only version (all BD/DVD audio 48/24 PCM Stereo)
2CD P O R T A L S soundtrack
All presented in a lavish set with 40 page book containing exclusive pictures, extensive liner notes from Amos Williams and individually numbered art print
The band webstore will exclusively sell a limited number of this set with the art prints signed by TesseracT 
BLU-RAY EDITION includes: P O R T A L S main feature • Behind the scenes documentary • Live In The Lockdown • P O R T A L S hi res audio only version (48/24 PCM Stereo)
3LP Gatefold / 2CD Edition / digital – the soundtrack to the stunning cinematic live experience P O R T A L S featuring tracks spanning the band's career to date including Nocturne, Seven Names & King
Along with the release of the livestream event, the band will be playing their first live shows in almost two years this November and December special guests to Trivium in the UK and Europe, as well as returning to North American shores in 2022 (see the band's website for details).