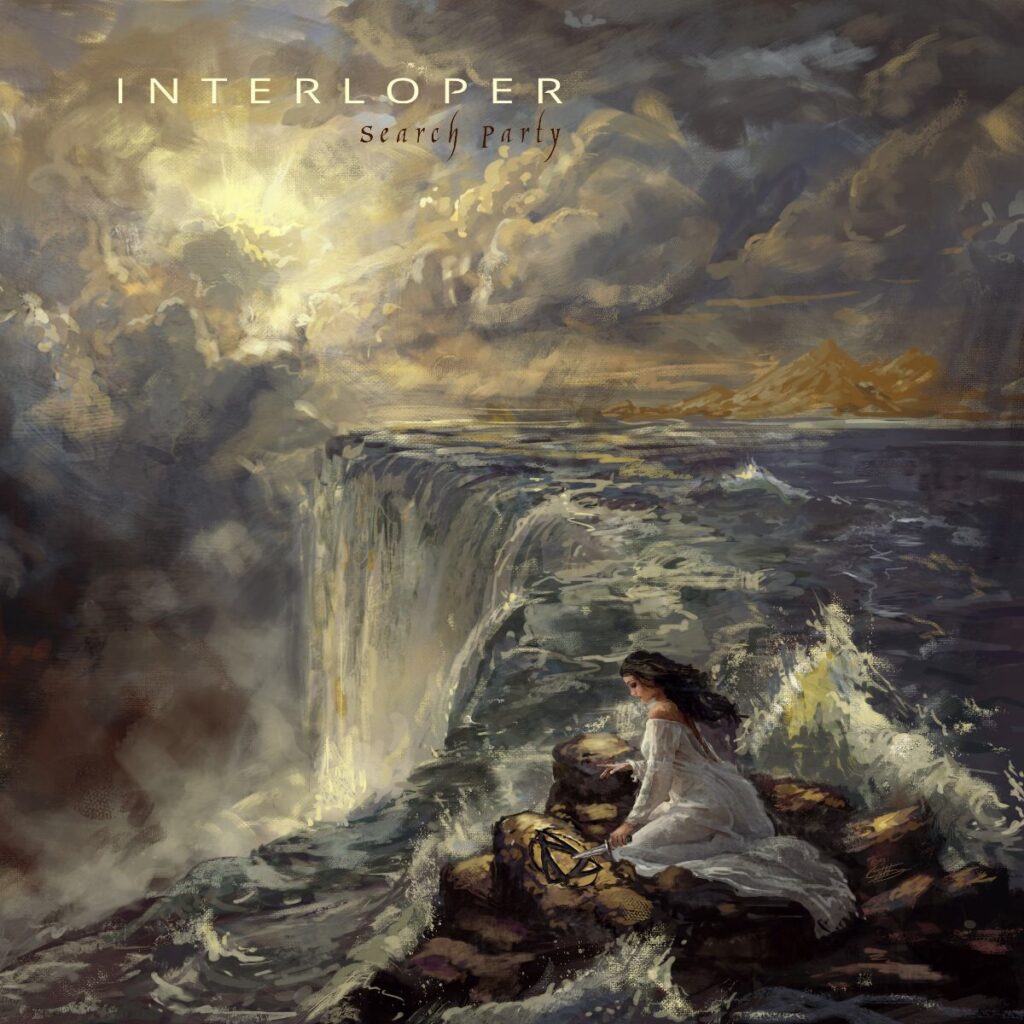 Review by Byron Short
Interloper's debut full length album Search Party (out June 11 through Nuclear Blast Records) announces the arrival of a new major player on the modern prog-metal scene. In a dizzying display of musicianship, Search Party explores the breadth of the heavy music spectrum, bringing to mind influences as far ranging as Gojira, Dream Theater and even Panic! At The Disco.
Vocalist Andrew Virrueta seems equally comfortable utilising his crisp, sweet singing tone to punch out soaring choruses as he is laying down brutal death growls to punctuate the albums' heavier passages. In fact, the clean vocals are so pitch perfect thanks to the ever-presence of auto-tuning in modern metal, that I can't help feeling a little sad that the natural tone, variation and soulfulness of Virrueta's voice may be under-represented to the listener. However, this is a mix issue and a reality of the genre in this day and age. I'm sure that fans of modern prog-metal would not be deterred in the slightest by this particular matter of personal taste.
The guitar playing throughout the entire record is phenomenal, with Miles Dimitri Baker invoking the likes of John Petrucci and Michael Romeo regularly, while also demonstrating his versatility in acoustic and clean electric sections that bring to mind Opeth's more pensive moments. Drummer Aaron Stechauner plays his role to perfection, keeping the vessel pumping along and displaying his undeniable skill with impressive double kick endurance and dextrous creativity on the rest of the kit.
Singles 'Drift',' 'Idle Years' and 'Search Party' are clear standouts and opening track 'Pathkeeper' gets things kicked off in a frenzy of bombast and technicality while still retaining great groove and contagious vocal hooks.
From the opening Judas Priest-ish riff to epic, 80's hair metal guitar solo fading out at the end of the fun cover of Duran Duran's 'Rio', Interloper's Search Party is an indulgent romp through a plethora of heavy music styles and a bold statement from a young band who has burst onto the international stage with all the potential in the world and an exciting future ahead of them.
Interloper – 'Search Party' is out June 11 via Nuclear Blast Records
Pre-order your copy of Search Partyin the format of your choice here: www.nuclearblast.com/interloper-searchparty
Pre-save the album to Spotify, Apple Music, and Deezer here: nblast.de/InterloperSearchParty