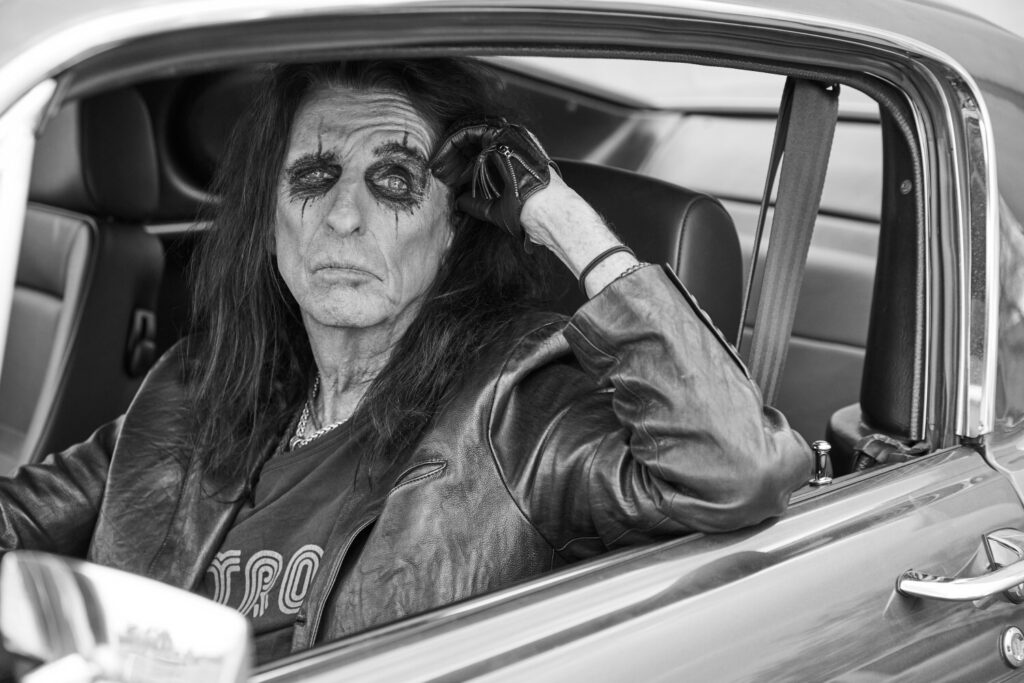 Shock rock legend Alice Cooper has recently released his latest album 'Detroit Stories', a collection of songs that pay homage the great city that launched the original Alice Cooper group on the road to success and onto the stages and stereos around the world!!
For the record, Cooper and his longtime producer Bob Ezrin recruited some of Detroit's most legendary musicians and personalities including Wayne Kramer of the MC5 to create a raw, hard hitting rock masterpiece that has smashed the charts worldwide and already become a fan favourite.
Alice Cooper joined us on the Everblack Podcast to talk about his 28th studio album 'Detroit Stories' and the incredible way it was recorded with some of the cities legends, playing with Johnny Depp and Joe Perry in the Hollywood Vampires, how it feels to perform live with his daughter Calico and wife Sheryl, if he has considered a duets album with other rockers like Rob Zombie, his important lyrical messages to raise awareness about mental health, suicide and more!
Watch/Listen to the interview here
After the phenomenal success of his last studio album "Paranormal" in 2017, Alice Cooper continues to manifest his legacy status and even surpasses the milestones he set four years ago.
Alice Cooper comments: "After doing 28 albums, it's really amazing to have an album that has charted so high. I have to really give credit here to our fans around the world. I thought it was time for a fun rock n roll album in these dark times, and apparently the fans agreed. I really think this may just be the album that gets everyone UP and feeling good again. So, thank you to the fans all over the world for your part in this album's success, and thank you to the press for embracing it as well. And thank you to earMUSIC for promoting this album as hard as you have! I am really glad you all love this album as much as I do."
"Detroit Stories" earns Top 5 chart positions around the globe, overall certifying this debut as the highest since the 1980s.

"Paranormal" had already earned Alice Cooper some of the highest chart entries of the last three decades, but "Detroit Stories" managed to become even more successful.
Alice Cooper – 'Detroit Stories' is OUT NOW through earMUSIC Order here : https://lnk.to/DetroitStoriesAU