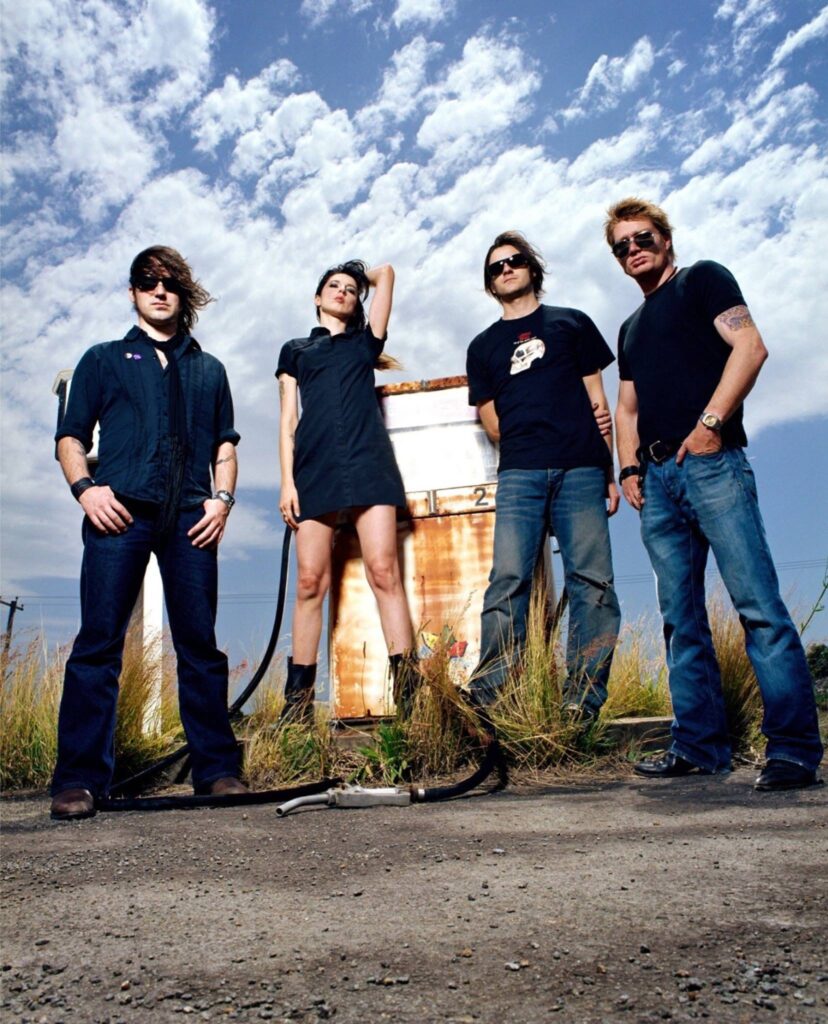 Magic Dirt are one of Australia's most loved bands, from humble beginnings in Geelong, Victoria to the stages of legendary festivals like Big Day Out and Livid ,the band represent some of the best times spent at those gigs and have a special place in the hearts of those who were their to witness the mud sweat and beers of their sets.
With their amps turned up to blistering levels and an unmatched energy, Adalita and the boys were always at the top of their game with memorable performances of tracks like "She-Riff", "Dirty Jeans", "Supagloo" and "Plastic Loveless Letter" that alway got the fans singing along and throwing down in the pit.
Magic Dirt will be hitting the road as part of the Spring Loaded Festival with fellow Oz music legends like Grinspoon, You Am I, Regurgitator and more, a tour that pays homage to some of the country's most beloved festivals gone by including Big Day Out, Homebake and Livid that helped launch these acts into the stereos and fondest memories of 90's punters, making them household names.
We sat down with Adalita and Raúl from Magic Dirt to talk about the upcoming Spring Loaded Festival, some of their fondest memories of touring with fellow bands like Tumbleweed and Screamfeeder and more.
Watch/Listen to the interview HERE :
Spring Loaded is back and larger than ever, declaring a triumphant return to live music with nine festival dates set to rock around Australia in a bid to pay homage to some of the country's most beloved festivals gone by including Big Day Out and Homebake. With a colossal lineup dripping in 90s Aussie alt rock nostalgia, 2021's shows boast a haul of the decade's most celebrated acts, including Grinspoon, You Am I, Regurgitator, Jebediah, Magic Dirt, Frenzal Rhomb, Custard, The Fauves, The Meanies, Tumbleweed, Screamfeeder, Caligula and MC Lindsay 'The Doctor' McDougall.
SPRING LOADED DATES
SAT 12 JUN | CAIRNS SHOWGROUNDS | QLD | 18+ Tickets available from www.ticketek.com.au | 1300 364 001 | All Ticketek Outlets Tickets available from www.oztix.com.au | 1300 762 545 | All Oztix Outlets
SAT 19 JUN | SANDSTONE POINT HOTEL, BRIBIE ISLAND | QLD | 18+ Tickets available from www.ticketek.com.au | 1300 364 001 | All Ticketek Outlets Tickets available from www.oztix.com.au | 1300 762 545 | All Oztix Outlets
SAT 26 JUN | ADELAIDE ENTERTAINMENT CENTRE | SA | 18+ Tickets available from www.ticketek.com.au | 1300 364 001 | All Ticketek Outlets
FRI 23 JUL | DARWIN AMPHITHEATRE | NT | 18+ Tickets available from www.ticketek.com.au | 1300 364 001 | All Ticketek Outlets
SAT 16 OCT | GOSFORD ENTERTAINMENT GROUNDS | NSW | 18+ Tickets available from www.ticketek.com.au | 1300 364 001 | All Ticketek Outlets
SAT 23 OCT | STUART PARK, WOLLONGONG | NSW | 18+ Tickets available from www.ticketek.com.au | 1300 364 001 | All Ticketek Outlets Tickets available from www.oztix.com.au | 1300 762 545 | All Oztix Outlets
SAT 30 OCT | RED HILL AUDITORIUM, PERTH | WA | 18+ Tickets available from www.moshtix.com.au | 1300 438 849 | All Moshtix Outlets Tickets available from www.ticketek.com.au | 1300 364 001 | All Ticketek Outlets
SAT 27 NOV | VENUE DETAILS TO FOLLOW | VIC | 18+
Venue details to come, sign up for pre-sale www.springloadedfestival.com.au