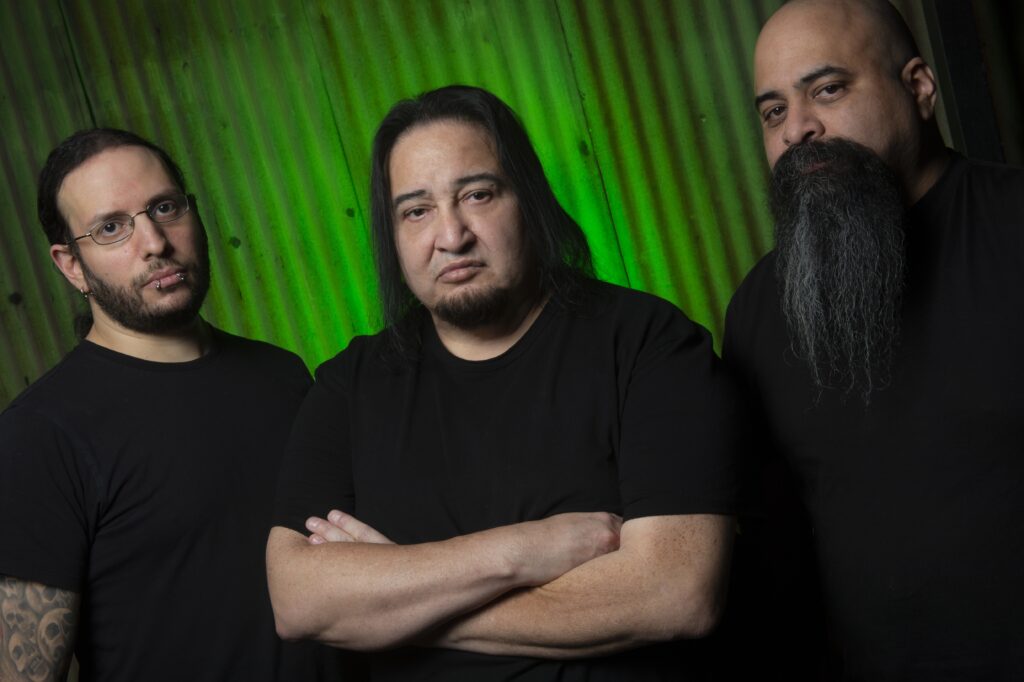 Industrial metal pioneers Fear Factory are set to release their long awaited new album 'Aggression Continuum' on June 18th via Nuclear Blast.
The record signifies a new beginning and era for the band, being the last to feature co-founder and vocalist Burton C. Bell who left during post production.
Due to a much publicised legal battle over the rights to the band which saw the album shelved for a couple of years, Aggression Continuum is a triumphant return that almost didn't happen, but by his sheer determination and sacrifice, guitarist Dino Cazares fought hard and won the rights to the name so that the record could see the light of day and Fear Factory could continue well into the future.
With re-recorded drums by Mike Heller, mixing and mastering helmed by the legendary Andy Sneap combined with the signature FF riffs and futuristic atmosphere, Aggression Continuum is an absolute beast of a record and one of the best of their career.
Fear Factory guitarist Dino Cazares joined us on the Everblack Podcast to talk about going to hell and back to release the amazing new album 'Aggression Continuum', the future of the band and the hunt for a new singer, vinyl reissue of Demanufacture and re-release of The Industrialist with new drums and more!
Watch / listen to the interview here:
Aggression Continuum features guitarist, songwriter, and co-founder Dino Cazares; drummer Mike Heller; and former vocalist, lyricist, and co-founder Burton C. Bell. It was produced and engineered by Damien Rainaud (DRAGONFORCE, ONCE HUMAN), with keyboards by Igor Khoroshev (ex-YES), and programming on two songs from longtime collaborator Rhys Fulber (FRONT LINE ASSEMBLY). The album also featured additional keyboards handled by Max Karon and Giuseppe Bassi.Aggression Continuum was mixed by A-list rock and metal producer Andy Sneap (MEGADETH, KILLSWITCH ENGAGE, TRIVIUM), who also mixed the album's critically-acclaimed predecessor, Genexus. The artwork for the album was created by Francesco Artusato.
Recently, the band released the music video for the first single, 'Disruptor'.Watch the video, directed by Riivata Visuals,
Fear Factory- 'Aggression Continuum' is out on June 18th via Nuclear Blast.
Pre-order Aggression Continuum here: http://nblast.de/FearFactoryAU
Pre-save the album on Spotify, Apple Music, and Deezer here: nblast.d