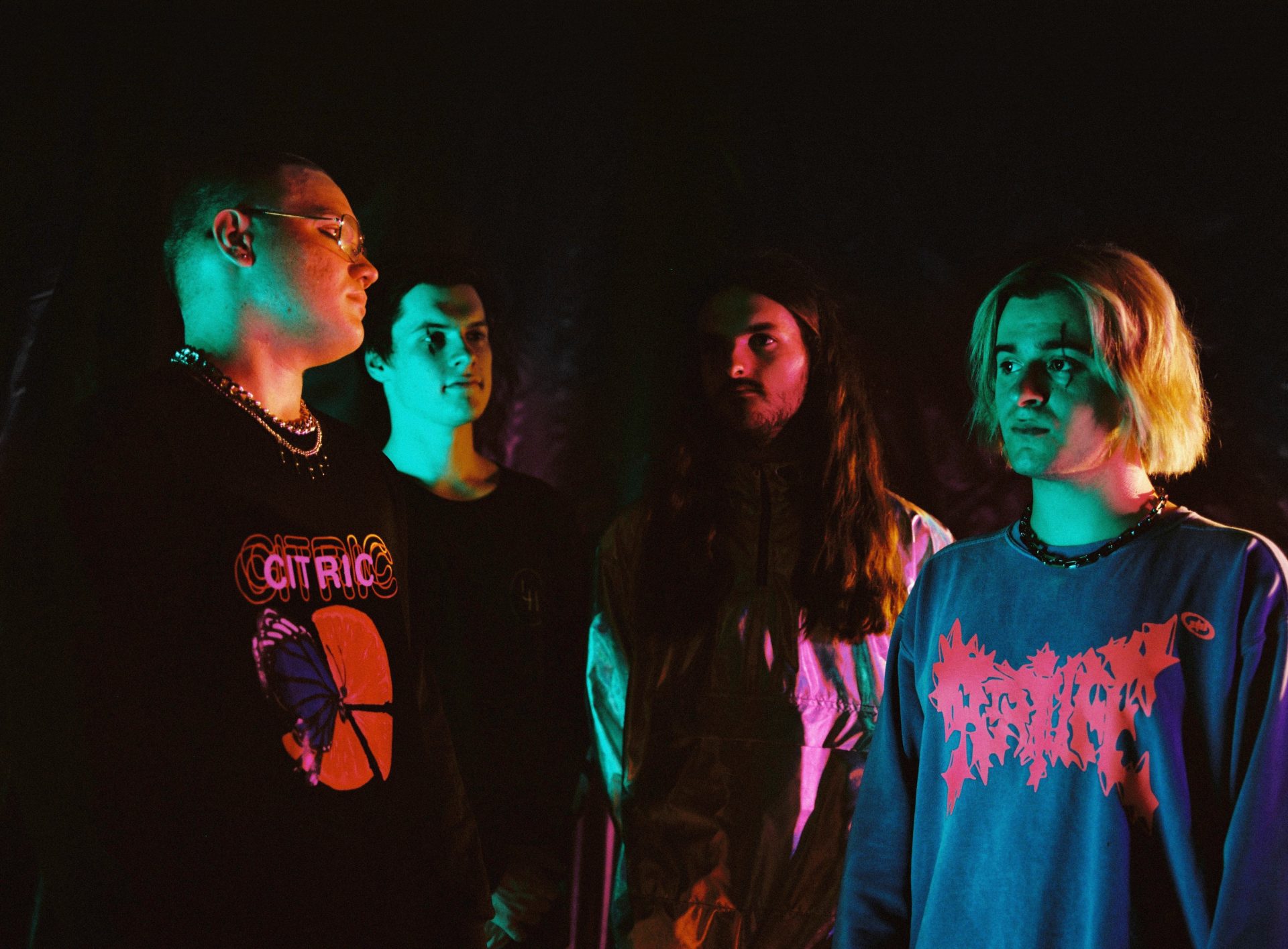 Australian Alt Metal band Heartline have been making waves with the recent release of their latest EP 'I call for the sinking warmth'.
With it's incredible songwriting, soundtrack like production and groundbreaking CGI visualiser companion videos, the band's sophomore release is a fully immersive and emotionally charged musical experience from start to finish that will no doubt see the band hitting a bigger market in the near future.
We sat down with Heartline frontman Luke Taylor to talk about the difficult journey to the creation of 'I call for the sinking warmth', the incredible CGI videos created by bass player Nevenko Sarunic, how DOOM played a part in influencing the EP, playing with Belle Haven and more!
Watch/listen to interview HERE :
Heartline is Luke Taylor (vocals), Fraser Stiles (guitar), Nevenko Sarunic (bass) and Michael Cooper (drums). After the group's formation in 2019, the four-piece released their debut single "Frail" and followed up with their EP 'Essence'. "Crystal Eyes" came soon after, solidifying the band as ones to watch.
The band received attention and respect early on from their peers and from the alternative scene for their advanced musicianship at such a young age as well as their captivating live show, leading to support slots with some of Australia's finest metal and alternative acts including Thy Art Is Murder, Gravemind, Diamond Construct, The Brave, RedHook, Wither, Tapestry and Windwaker.
Heartline – 'I call for the sinking warmth' is available now on all digital and streaming platforms. https://linktr.ee/Heartline