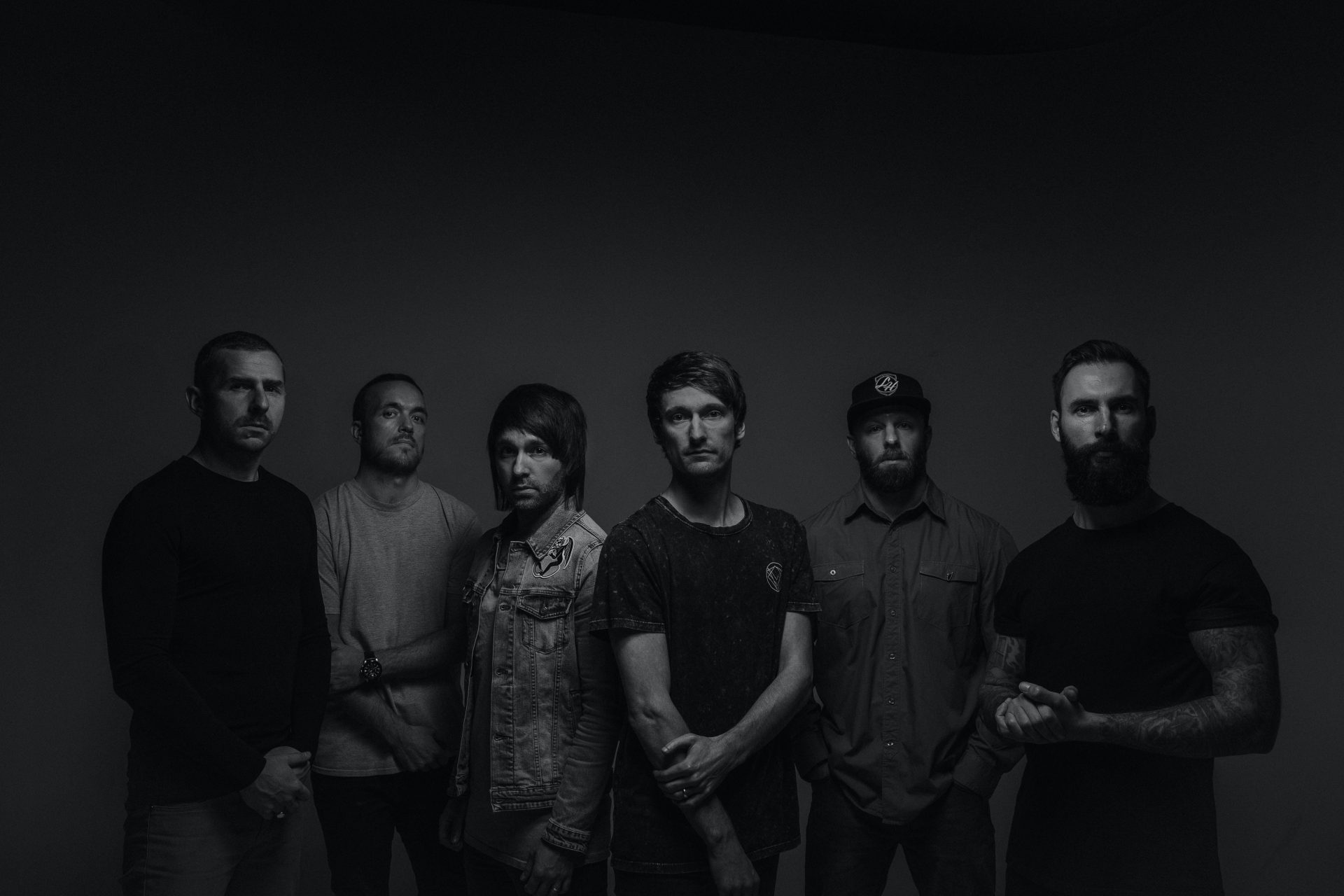 Blending huge soundscapes, earth-shattering riffs and soaring melodies, UK Modern Metal act DEVIL SOLD HIS SOUL begin a new chapter in their highly-acclaimed career with their new album 'Loss', out April 9 via Nuclear Blast.
This is the first release after signing with the metal heavyweight label and to feature the dual vocal attack of Ed Gibbs and Paul Green, taking their sound into exciting new territories and injecting an energy that is unlike any other band on the scene today.
DEVIL SOLD HIS SOUL frontmen Ed Gibbs and Paul Green joined the Everblack Podcast for a chat about their new album Loss, their creative process for the record and it's massive production, releasing music on cassette in the modern age, their hopes to tour Australia in the future and more!
Watch/Listen to the interview HERE :
DEVIL SOLD HIS SOUL burst onto the UK underground metal and hardcore scene in 2004 growing a cult following from their first record,'Darkness Prevails' EP released through Visible Noise (BRING ME THE HORIZON) in 2005. Their debut album, 'A Fragile Hope' saw the band take their position as one of the most respected underground bands in the UK with their visceral and captivating live shows. DEVIL SOLD HIS SOUL'ssophomore album, 'Blessed and Cursed', elevated their sound and audience to new heights, voted into RockSound Magazine's top 10 albums of 2010.
In 2012 the band unleashed their third self-produced album, 'Empire Of Light'. Received to critical acclaim across the board, the album cemented their position as one of the UK's most respected and revered metal acts.
With Ed Gibbs departing the band early in the year, 2013 saw the first new material featuring singer Paul Green with single 'Time', followed by 2014's 'Belong Betray' EP and 2016's 'The Reckoning'. After welcoming Gibbs back to sing on the 2017 'A Fragile Hope' anniversary tour, the band asked Gibbs to continue the dual vocals with Greenfor the remaining festivals and tours that year, with the line-up then becoming a permanent fixture.
2018 saw the band travel beyond Europe with their first touring in Asia, they also began to put the foundations down on what would become their new record 'Loss'. Written about the struggles faced in recent years, 'Loss'treads familiar ground and explores exciting new territories for DEVIL SOLD HIS SOUL, including for the first time the dual vocals of Gibbs andGreen on record. Recorded, engineered and mixed by guitarist Jonny Renshaw at his UK based Bandit Studios, DEVIL SOLD HIS SOUL have poured heart and sincerity into every atom of this their fourth album, with song writing elevated to new levels.
DEVIL SOLD HIS SOUL – 'Loss' is out April 9th via Nuclear Blast Pre order HERE:
http://nblast.de/DSHS-Loss