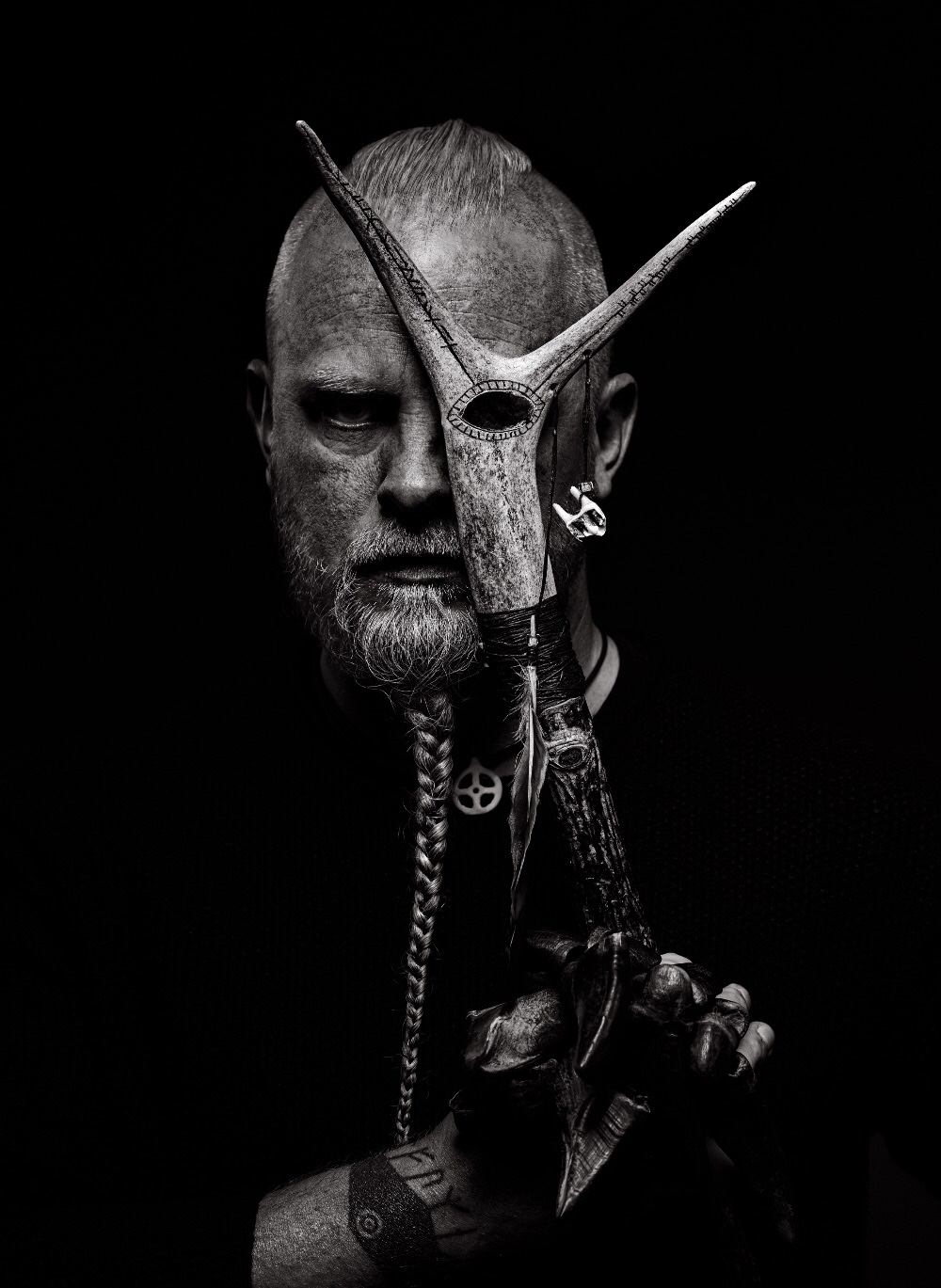 We sat down with legendary Norwegian Composer Einar Selvik for the Everblack Podcast to talk about the much anticipated new Wardruna album 'Kvitravn', Nordic culture in popular media and the importance of sharing the stories through his music, working on the Assassin's Creed Valhalla video game and more.
Stream and subscribe HERE :
Kvitravn musically continues where the Runaljod trilogy left off, yet it marks a distinct evolution in Wardruna's unique sound. In a rich musical tapestry, Wardruna use a broad selection of both traditional and historical instruments such as Kravik-lyre, Trossingen-lyre, Taglharpa, Sootharp, Langeleik, Crwth, Goat- horn, Lur, Bronze-lur, flute, Moraharpa, and the record also features guest appearances by a small group of prominent traditional singers, spearheaded by Kirsten Bråten Berg, one of the most important custodians of Norwegian traditional song. Throughout eleven songs, Kvitravn discusses Northern sorcery, spirit-animals, shadows, nature and animism, the wisdom and meanings of certain myths, various Norse spiritual concepts, and the relation between sage and songs.
Wardruna – 'Kvitravn' is out January 22. Pre orders available now nervegas.com.au/wardruna
The JORVIK Viking Festival (the largest Viking festival in Europe) have just announced Wardruna founder Einar Selvik as their headliner for a special live-streamed event taking place as part of That JORVIK Viking Thing online festival, hosted from 15-20 February 2021 by York's JORVIK Viking Centre. Einar will talk about his music, demonstrate instruments and play some of his most recent music as part of the event being streamed live from Norway on Saturday 20 February 2021, 7.30pm CET

Tickets for the live streamed event can now be booked online at jorvikthing.com and jorvikvikingcentre.co.uk