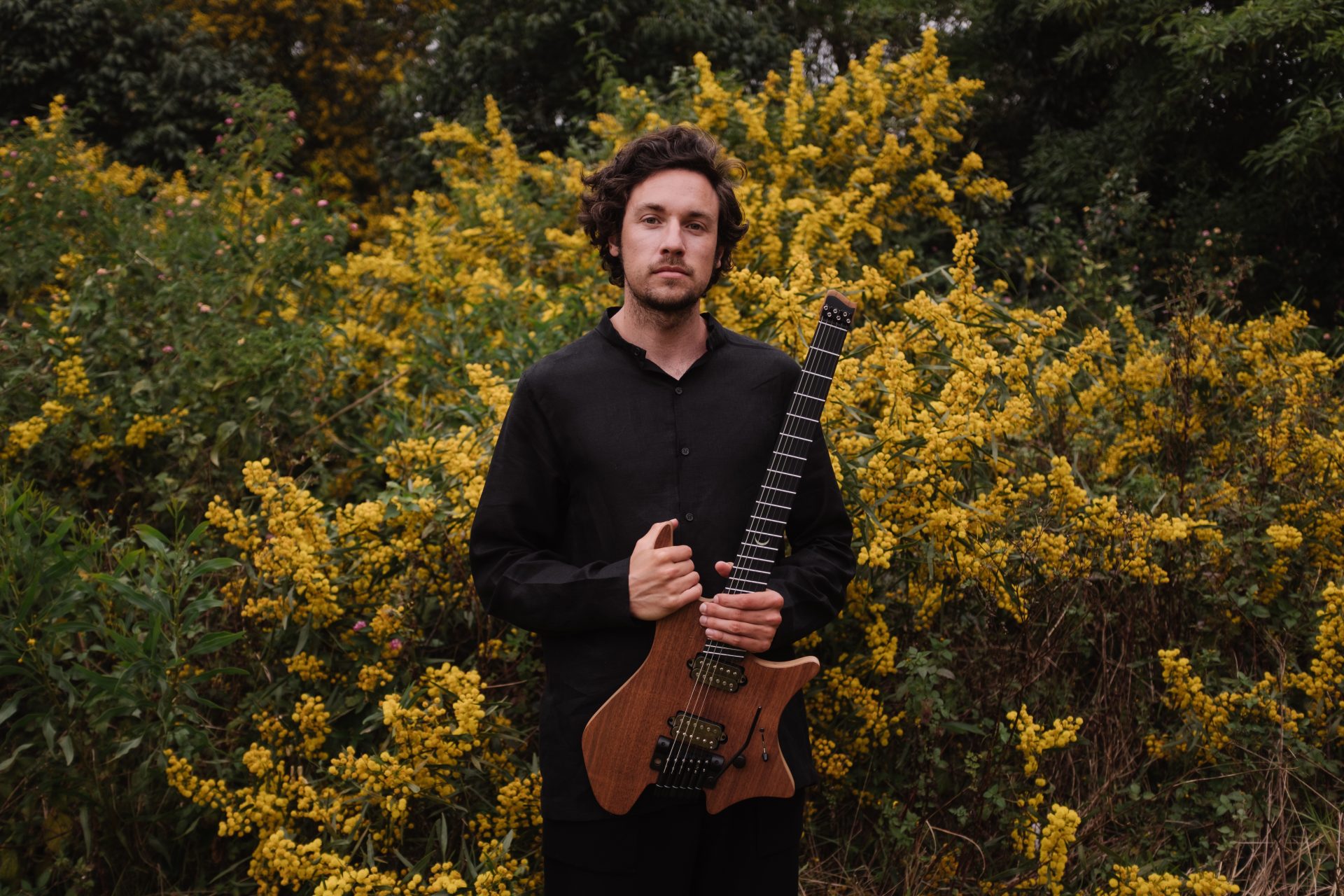 Australian instrumental prog guitarist Plini has recently released his sophomore solo album 'Impulse Voices'.
Hailed as one of the top 10 best prog guitarists in the world, Plini's unique style and sound is pushed further into new territories on the record and proves he is a creative force that will impact listeners and players for decades to come.
We sat down with Plini to talk about 'Impulse Voices', his creative process, touring with bands like Periphery, what we can expect from his future material,collaborations and more!
Watch or Stream interview HERE ;
***EVERBLACK PODCAST***SUBSCRIBE and STREAM HERE: https://linktr.ee/EverblackPodcast
Impulse Voices was mixed and co-produced by Simon Grove, with artwork designed by long-time collaborator Alex Pryle. The album features Chris Allison on drums, Simon Grove on bass, with guest contributions from Dave Mackay on piano & synthesizer, John Waugh on saxophone, Amy Turk on electro-acoustic harp, and additional production from Devesh Dayal & Aleksandra Djelmash.
Plini composes, plays guitar, records, produces and manages his unique brand of instrumental progressive rock all from a bedroom studio.

His critically-acclaimed debut album Handmade Cities was voted #5 in Guitar World Magazine's "20 best guitar albums of the decade," and hailed by Steve Vai as "one of the finest, forward thinking, melodic, rhythmically and harmonically deep, evolution of rock/metal instrumental guitar records I have ever heard." Routinely mentioned in "best guitarist" lists, Plini was named #4 in the "Top 10 best prog guitarists in the world today" by Music Radar in early 2020.
Over the last few years, Plini has toured the world supporting bands like Animals As Leaders, Periphery, Tesseract and Intervals, as well as playing festivals and headlining his own tours all over North America, Europe, Australia, Asia and India. In 2018, Plini was the first instrumental act ever to play the legendary Download Festival in the UK.
Plini was a special guest instructor at "Vai Academy" in 2019, alongside Steve Vai, Joe Satriani and Devin Townsend, and despite being entirely self-taught, he has been invited to give masterclasses at some of the most prestigious contemporary music colleges in the world, including Berklee College of Music, Musician's Institute (USA), BIMM (UK), and JMC Academy (Australia).
In addition to his own catalogue, PLINI has also released two singles for charity, "KO KI" (2014) and "EVERY PIECE MATTERS" (2016), raising over $10,000 for providing shelter and sustainable housing for communities in poverty in Cambodia.
Plini – 'Impulse Voices' is OUT NOW. Order here : https://www.plini.co/impulse-voices