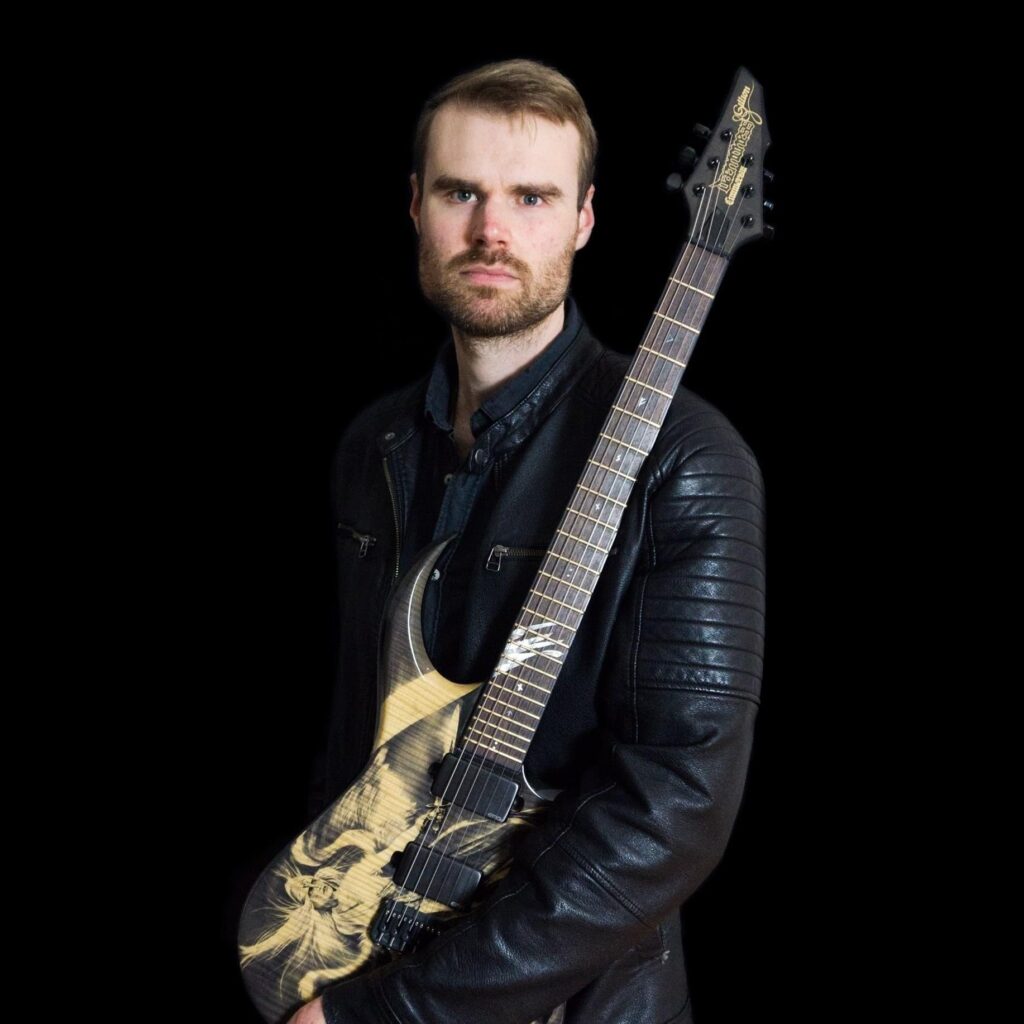 Photo : Chris Themelco 
British instrumentalist Andy Gillion (of Mors Principium Est fame) will be hitting the road for the first time in Australia this August supporting Be'lakor and Orpheus Omega for one of the most anticipated tours of the year.
Unleashing his concoction of enchanting orchestral metal soundscapes, standing on the shoulders of his extensive experience through his solo album 'Neverafter', music composition for BBC, independent films, video games, TV commercials and more,
Andy is also gearing up for the release of his follow up 'Arcade Metal' featuring some of the worlds greatest shredders like Matt Heafy, Jeff Loomis, Paul Wardingham, Yuzo Koshiro and more as 'boss levels'!
The Everblack Podcast recently sat down with instrumentalist and world renowned guitarist Andy Gillion to talk about his upcoming solo tour with Be'lakor and Orpheus Omega, the concept behind his first album 'Neverafter', upcoming sophomore record 'Arcade Metal' featuring Matt Heafy and a ton of guests, video game music influences, pranks with funnel web spiders and more!
Watch / listen to the interview here :
Destroy All Lines Presents
BE'LAKOR
'Coherence' August 2022 Australian Tour
With special guests Orpheus Omega and Andy Gillion
Saturday 6 August – Lion Arts Factory, Adelaide (18+)
Friday 12 August – The Brightside, Brisbane (18+)*
Saturday 20 August – Corner Hotel, Melbourne (18+)
Friday 26 August – The Basement, Canberra (18+)
Saturday 27 August – Crowbar, Sydney (18+)
*Orpheus Omega & Andy Gillion not appearing
Tickets available via www.destroyalllines.com/tours/belakor