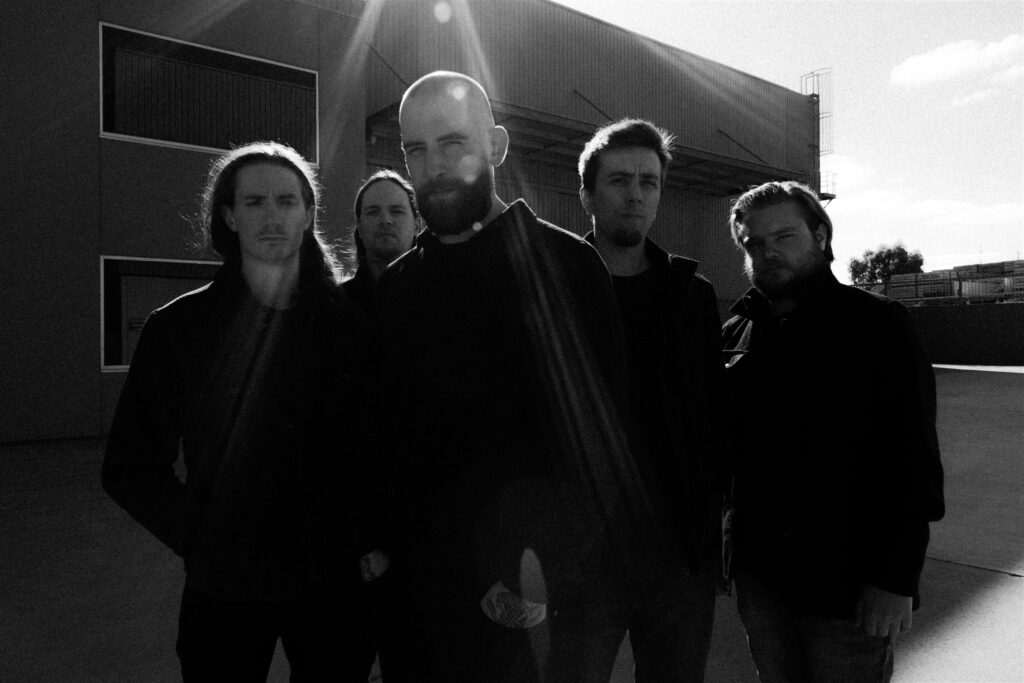 Melbourne melodic death metal masters BE'LAKOR will be hitting the stage this August on the back of their latest opus 'Coherence'!
With a discography that includes timeless genre classics 'Stone's Reach' and 'Of Breath and Bone', and with appearances at Europe's Summer Breeze Festival (DE) and tours alongside Dark Tranquility (SE) and At The Gates (SE), the group have been conquering charts and winning global acclaim for fifteen years. In honour of their new record (and recently crowned  "best melodeath album of 2021" by Metalstorm.net), BE'LAKOR will be taking their towering and immersive live performance across all major capital cities this August.
'Coherence' is being revered worldwide as a melodic death metal masterpiece by fans and critics alike. This tour will be Australia's chance to experience this unique musical tapestry in all its face-melting and awe inspiring glory.
"An imposing force… a special talent… the sheer wealth of sensations this album evokes is a joy to experience, and it is tastefully executed without ego or self-indulgence." Distorted Sound
"A single great Be'lakor song has more great riffs than many bands muster on entire albums." Metalinjection.net
"With Coherence, the gates of [Be'lakor's] wonderful universe are open again…" Acta Infernalis
Accompanying them are Melbourne melodeath heavyweights Orpheus Omega & British producer and composer, Andy Gillion. Boasting an impressive repertoire of live shows including support slots for Dark Tranquility (SE), Children Of Bodom (FI), Amon Amarth (SE), Eluveitie (CH), Orpheus Omega are ready to again bring their blistering, hyper-aggressive live show to their fans across the country.
And for the first time ever as a solo artist, Andy Gillion (of Mors Principium Est fame) will be unleashing his concoction of enchanting orchestral metal soundscapes, standing on the shoulders of his extensive experience through his solo album 'Neverafter', music composition for BBC, independent films, video games, TV commercials and more.
This is a show not to be missed by fans of melodic & progressive metal. Grab your tickets for this incredible line-up now!
Destroy All Lines Presents
BE'LAKOR
'Coherence' August 2022 Australian Tour
With special guests Orpheus Omega and Andy Gillion
Saturday 6 August – Lion Arts Factory, Adelaide (18+)
Friday 12 August – The Brightside, Brisbane (18+)*
Saturday 20 August – Corner Hotel, Melbourne (18+)
Friday 26 August – The Basement, Canberra (18+)
Saturday 27 August – Crowbar, Sydney (18+)
*Orpheus Omega & Andy Gillion not appearing
Tickets available via www.destroyalllines.com/tours/belakor