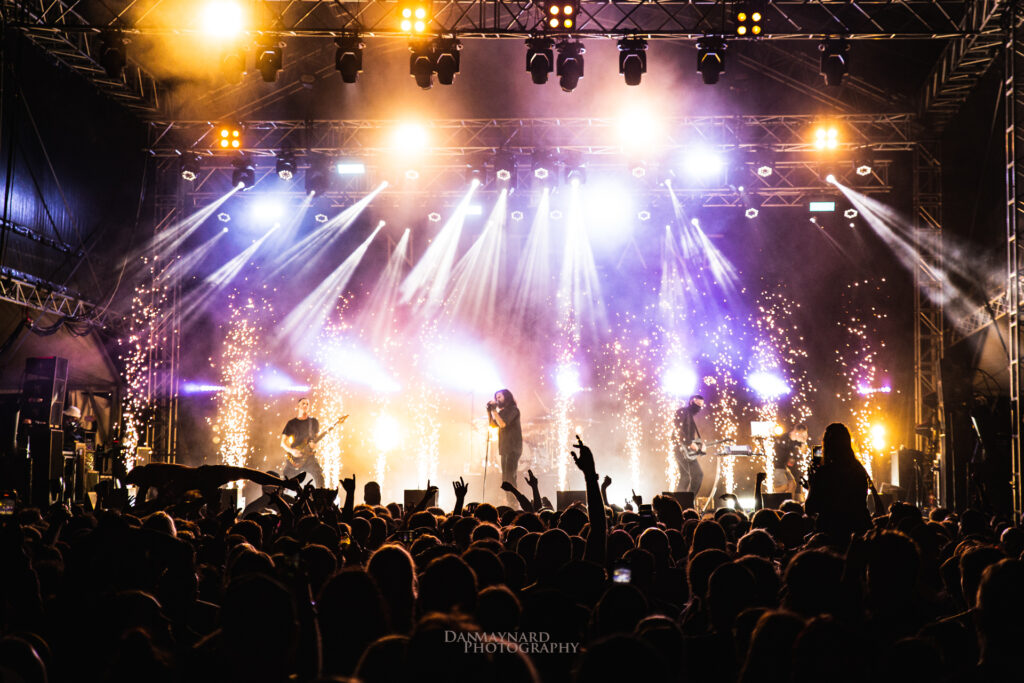 Review/Photos : Dan Maynard [Full gallery below]
Interviews : Nev Pearce 
It feels like forever since the announcement of the long awaited Full Tilt festival, with the unavoidable chaos that Covid rained on the music scene, it's unfortunately been through hell to get here. But today, April 23rd 2022, we finally get our Full Tilt. Punters are in full force, not wasting any time lining up long before gates open, preparing themselves for the carnage that awaits beyond the barriers keeping them at bay. Nothing is gonna stop this crowd from having the best day of their lives today and so it shall not, cause today….did not disappoint.
The gates are open and that overwhelming and satisfying sensation of running into a music festival is shared amongst everyone. It feels like music never left us, it feels like home. The skies don't know whether to rain oceans onto us or breathe fire on us, it's all over the shop today. But that isn't gonna put a halt to todays activities.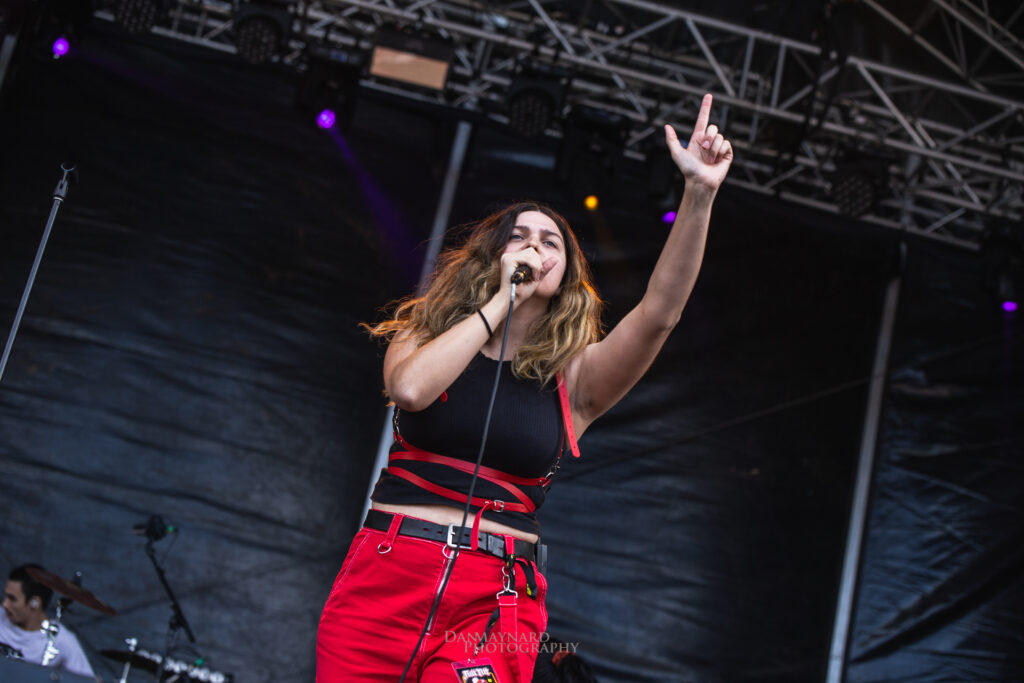 The day kicks off on the grassy fields outside of Eatons Hill Ballroom, on a once familiar man made festival stage that I thought I might never have the chance to see again. But here I am, grass below my feet, punters at the barrier and a band taking to the stage, it feels nostalgic at this point. Sydneysiders Reliqa open us up with their blend of melodic alternative rock, brilliant piano pieces and guttural prog break downs. Front lady Mon leads the band onstage with such pride and a giant grin on her face, I think they are well aware of the significance of this moment as well. Not a bad way to start the day I would say.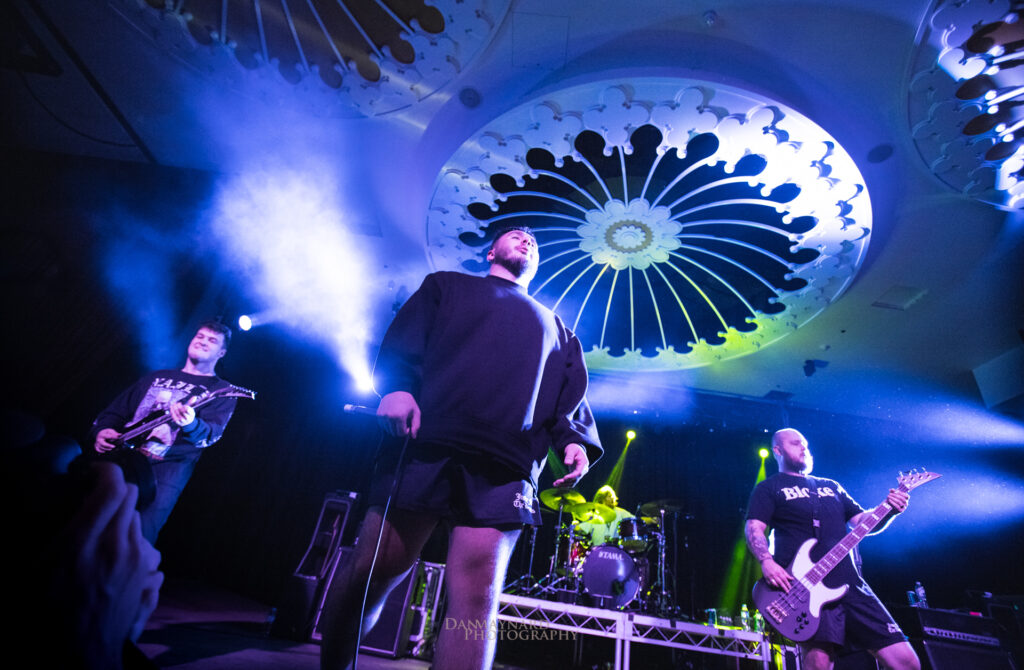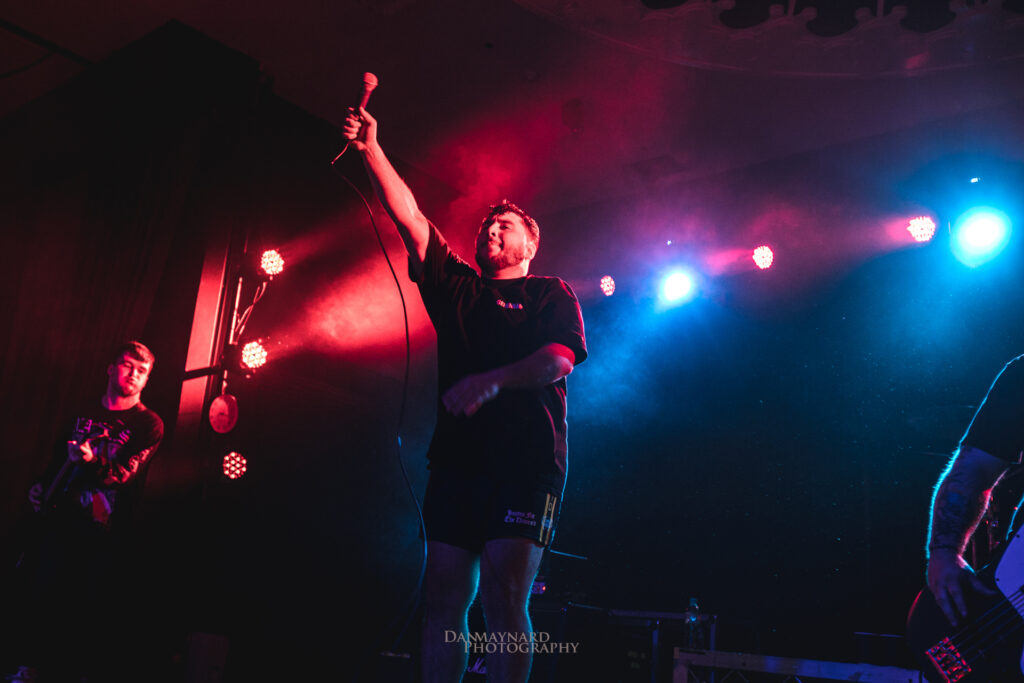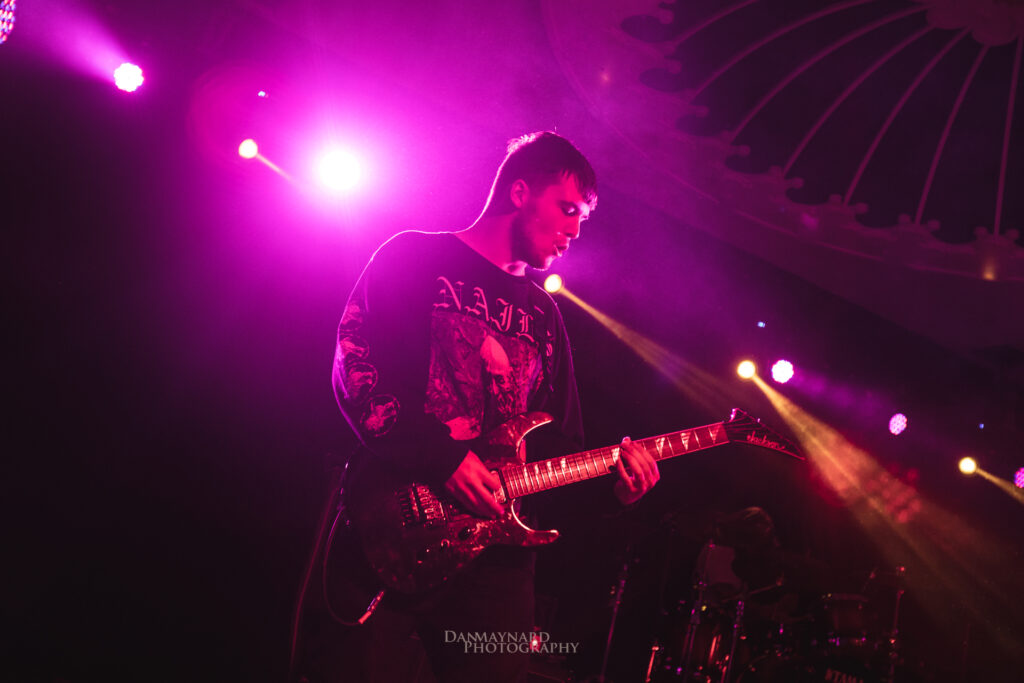 Justice for the Damned, Sydney's newest deathcore export. Fresh off the heels of supporting Polaris through their latest near sell out national tour, Justice have energy coming out the whazoo. There's no mistaking why these gentlemen are catching wind of metal heads across Australia and the world for that matter. Vocalist Bobak demands the stage with his massive presence, the band pushing the most guttural of brutal force onto a now packed ballroom.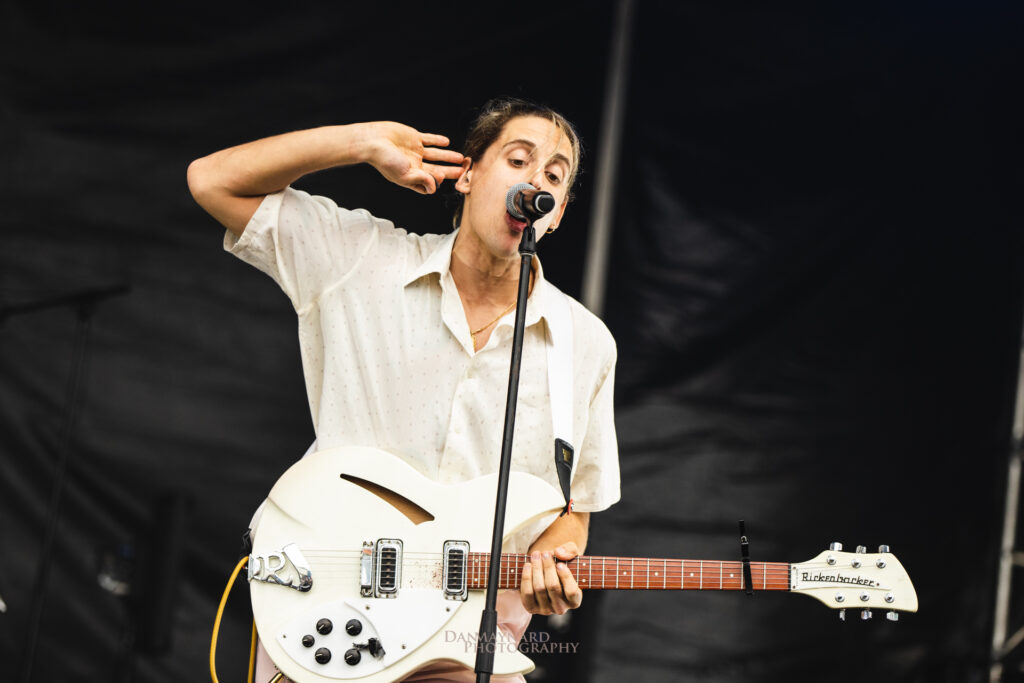 Slowly Slowly take to the outdoor stage next with a crowd of very eager fans screaming at the top of their lungs. If you weren't aware of their mass following before today, it would become very clear from the warm reception they've received. Their upbeat energetic brand of Indie Pop Punk has the crowd bouncing, giving what truly feels like the energy of once dominating music festivals such as Big Day Out and Soundwave and the soon to be returning Good Things.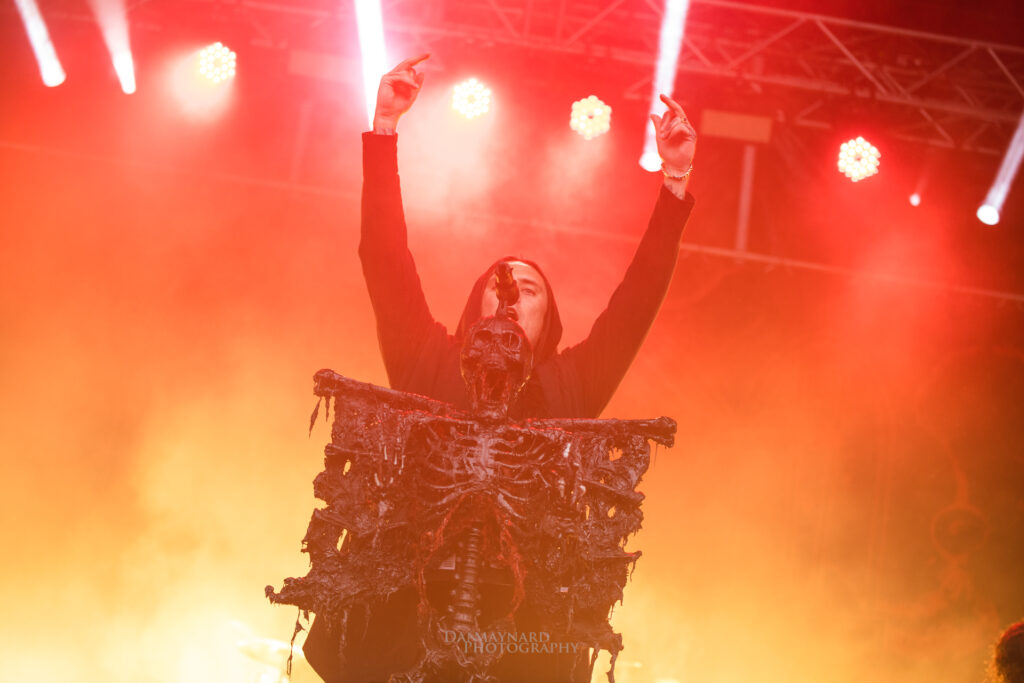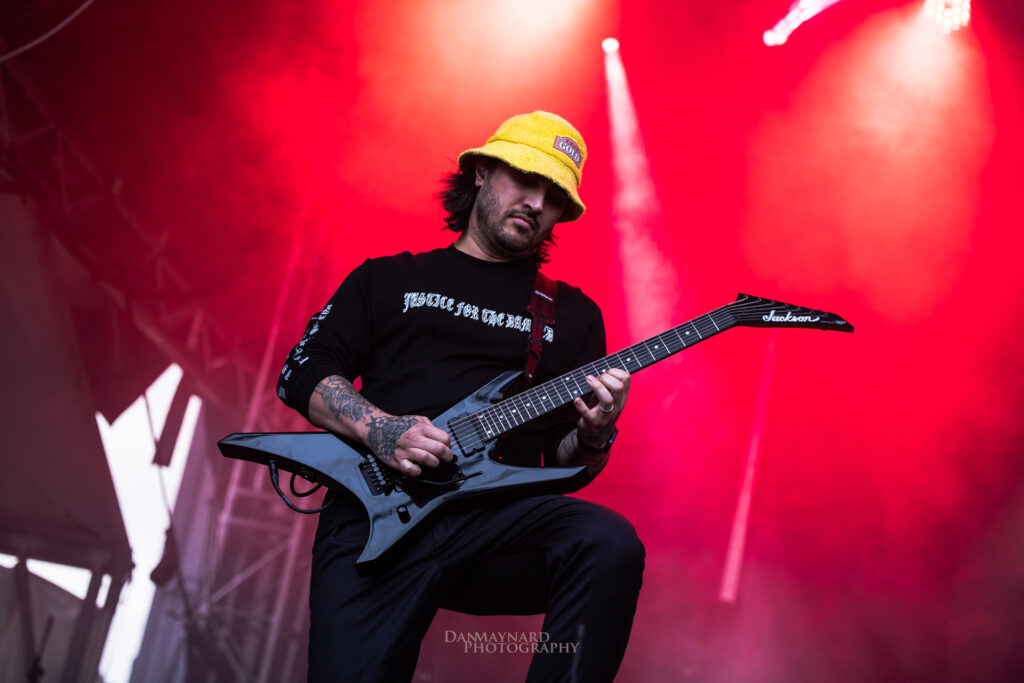 The sound of an air raid siren over the speakers is the indication that Thy Art is Murder, now veterans of the Australian death core scene are about to blast onto the stage, melting faces with 2019s banger 'Death Squad Anthem'. The song is what it says, it's an anthem, it's one of the best set openers you will ever witness and it's apparent with the whipping necks of the crowd and the voices chanting along with frontman CJ McMahon in full force. Not many frontmen have this presence, there's a reason CJ is idolised amongst vocalists across the world. The boys are putting on one of the tightest metal sets we've seen in a very long time, I'll never get sick of seeing these fine gentlemen live, this set is only further proof.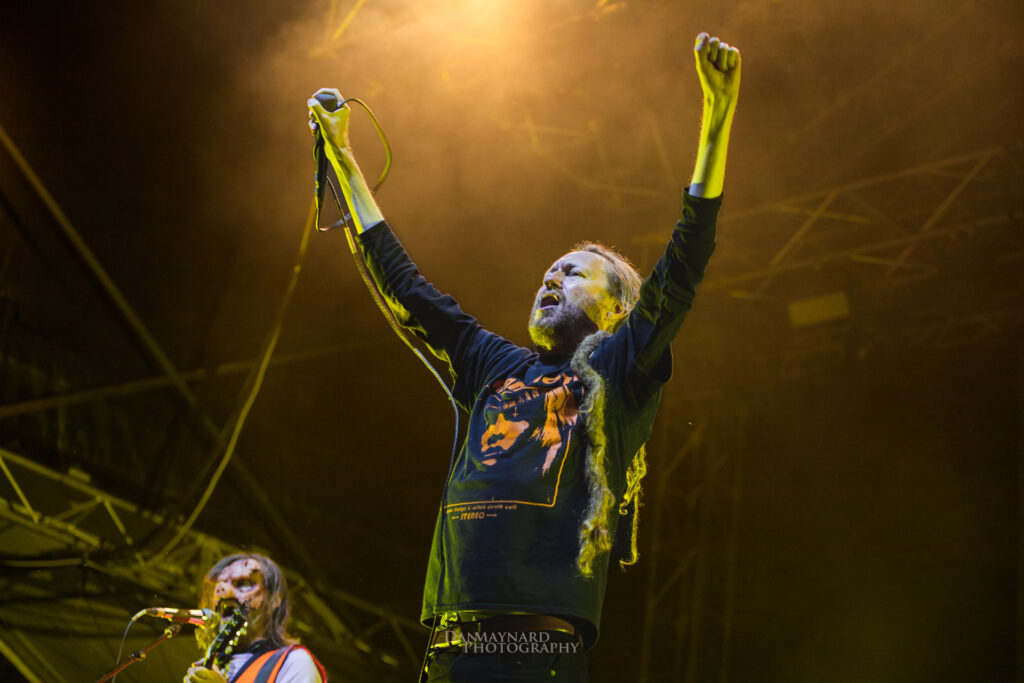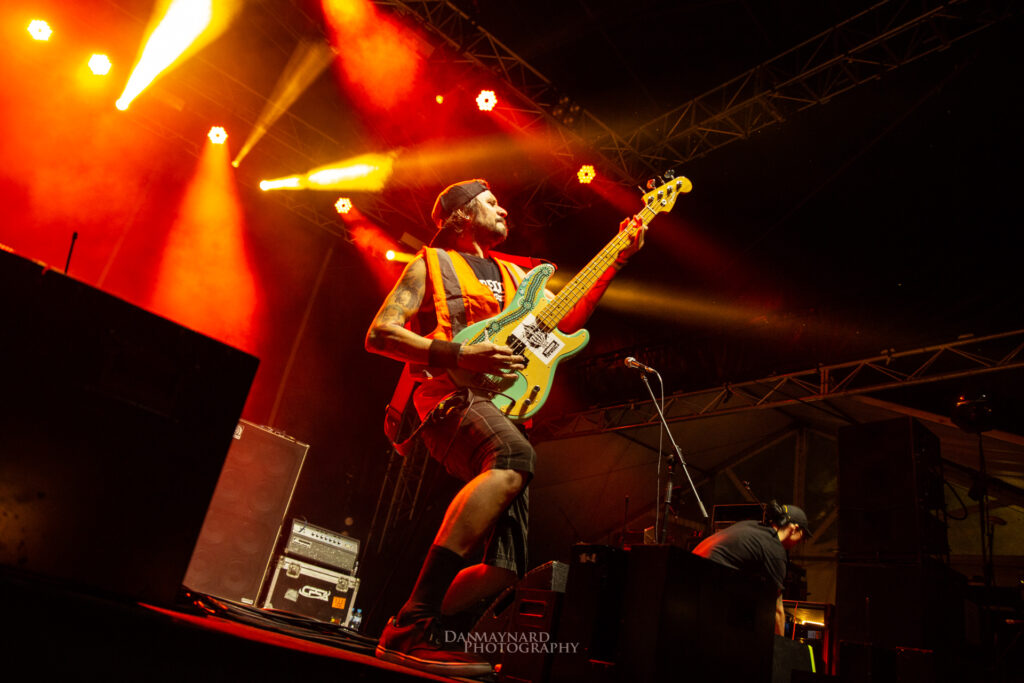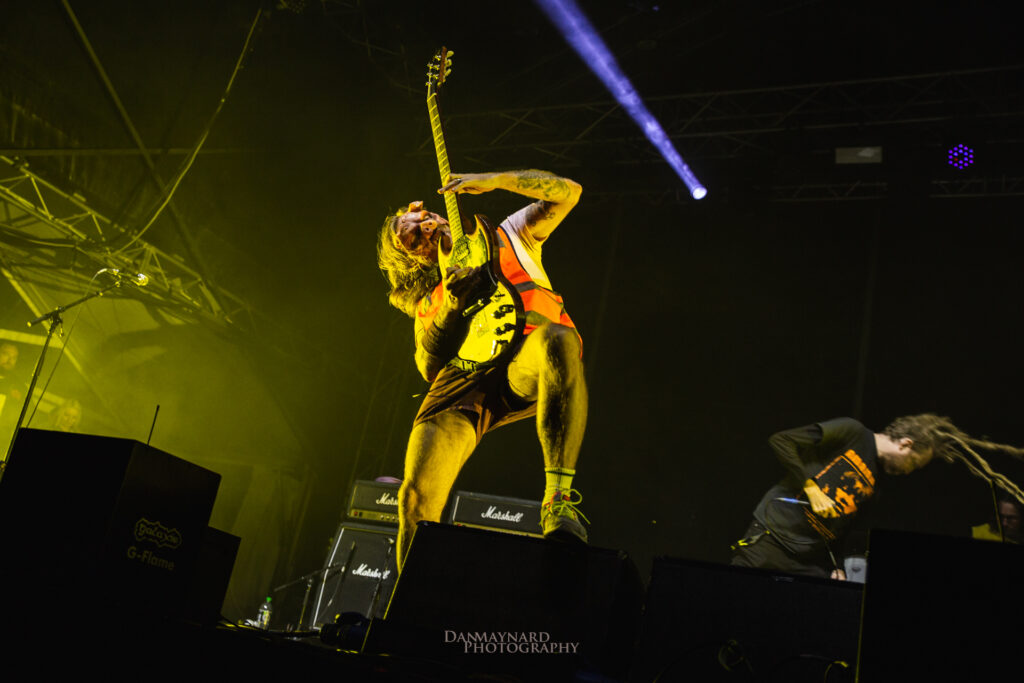 Frenzal Fucking Rhomb. I could just leave it there, we all know what entails a Frenzal set. Mayhem, loud, fun Aussie punk. You wanna talk veterans? You wanna talk national treasures? Frenzal Rhomb are the epitome of national treasures. Taking to the stage to Starships 1985 smash hit 'We Built This City' and taking no time to kick into their own rendition of the song, the crowd are in hysterics at just how unbelievably well this works and how amazing it sounds. 'Russell Crowes Band' kicks off what is a classic punk show setlist made up of, well honestly enough songs that I lost count. Closing out the set with requests from the crowd including John Farnhams ' Pressure Down' and The Eagles 'Heartache Tonight' before rounding it all off with 'You Are Not My Friend' and one of the greatest punk songs of all time 'Punch In The Face'.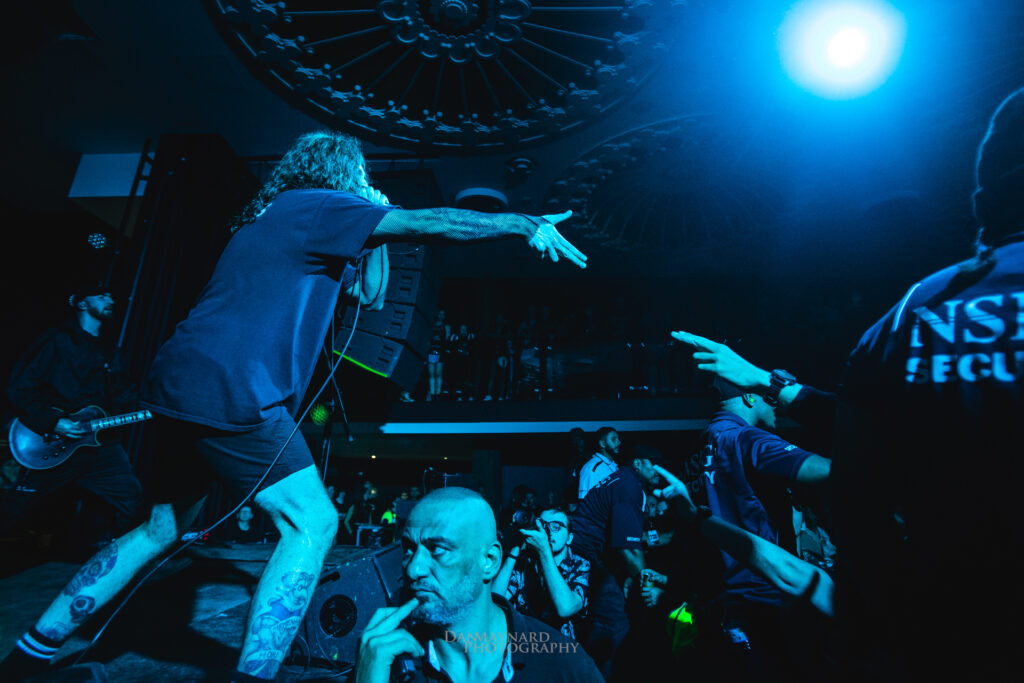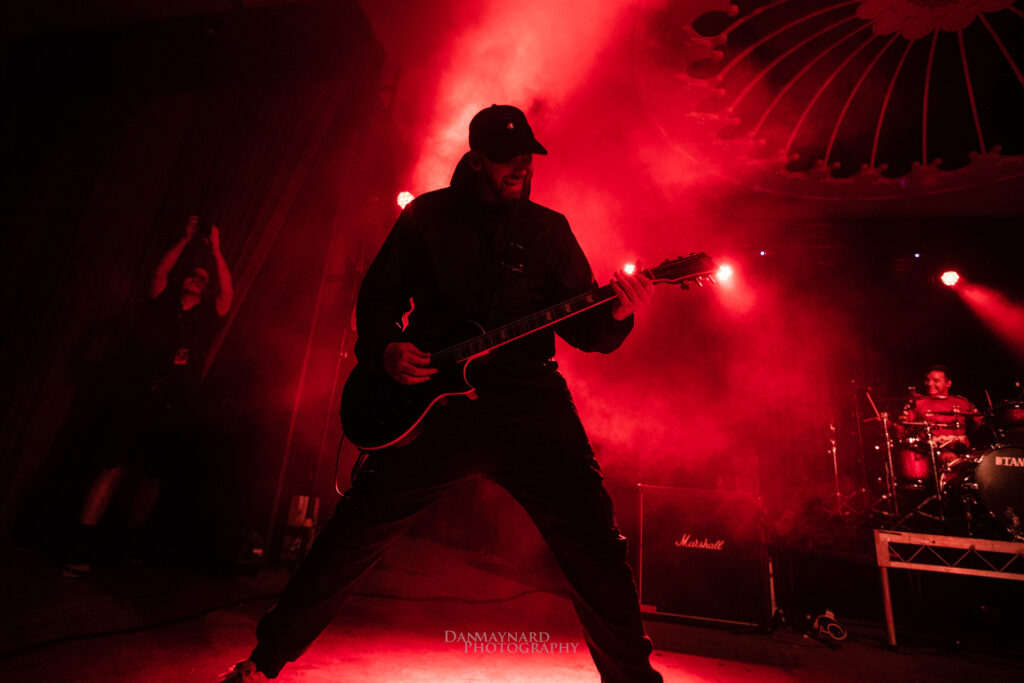 Alpha Wolf hit the Ballroom next, having seen them recently along with Justice supporting Polaris in Brisbane, I was already frothing to see them again. Born in the depths of Tassies small town Burnie, Alpha Wolf, though having done their fair share of time, seem to have emerged out of no where of recent. With the addition of their most recent release 'A Quiet Place to Die', they've taken on a fanbase that would make most weak at the knees. And if there is any proof that the boys have hit a kind of following that most bands dream of, it's the line up that goes from the stairs to the ballroom across to the other side of the field as security can't let anyone else in as the room is at capacity. It's the only time at Brisbane's Full Tilt that this happens.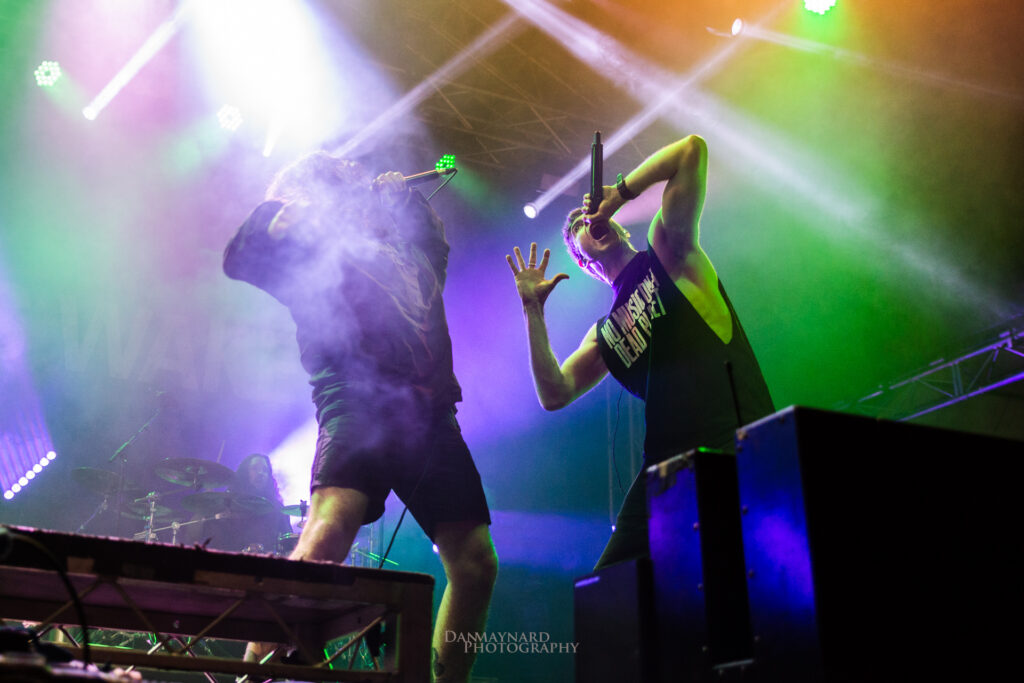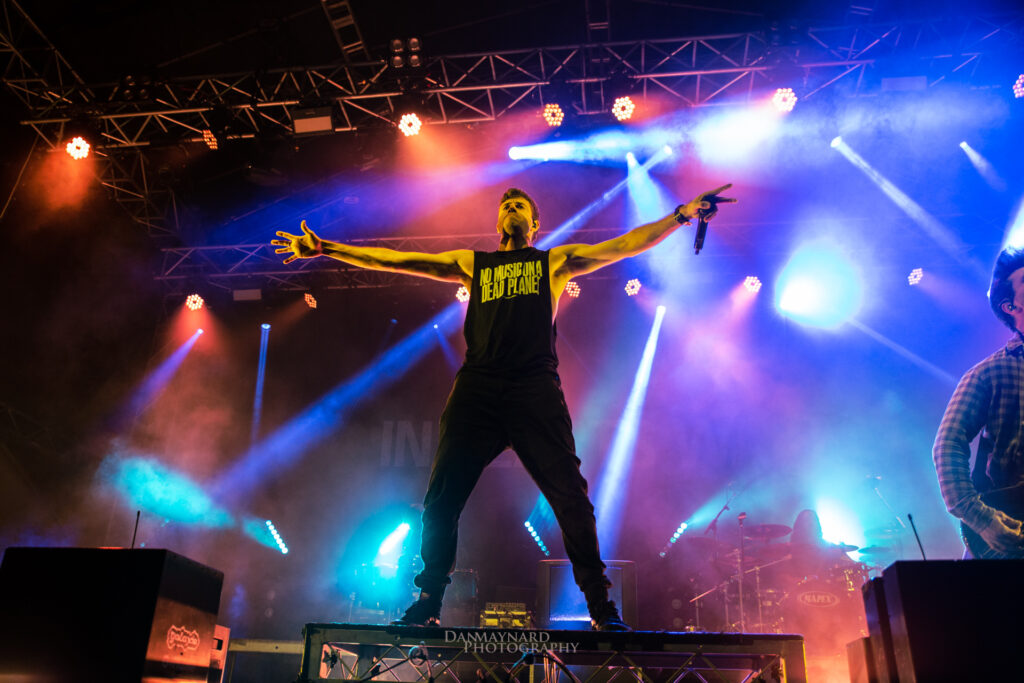 The scene is no stranger to In Hearts Wake. Having carved their name in the Aussie industry many a moon ago, they already have a field of fans ready to go. Taking to the stage to the sounds of 'Crisis' over the PA, sporting an array of gas masks they took no time to shake the grounds with opening track 'Worldwide Suicide' from their 2020 album 'Kaliyuga'. Firing shots of multiple octave drops from any standard tuning at the crowd, I'm surprised no one passed out or copped the mythical brown sound symptoms. The gas masks come off and it's game on. We're even treated to Alpha Wolfs very own Lochie Keogh racing onstage to help out with their most recent release 'Dogma' in which he was also on the recording. In Hearts Wake has definitely set up the crowd for what will be our closing band.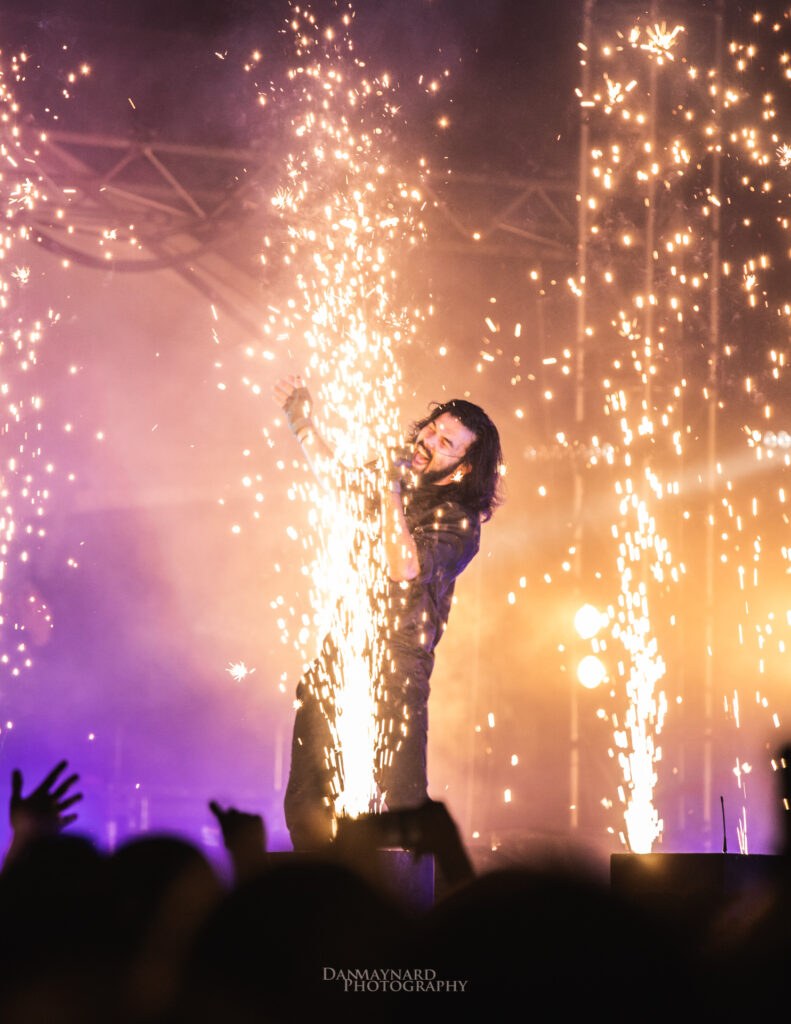 The time has arrived, one of Australia's biggest metal exports, no stranger to massive crowds and thank god for that cause the stage is packed right in, Sydney's Northlane are ready to bring the house down and they do just that. Only a day ago the boys released their long awaited album 'Obsidian'. The album is the follow up to 2019s ARIA award winning 'Alien'. As the lights fade and the open sounds of 'Clockwork' gracefully flow over the PA, the crowd is already intense. It's not far into the song before we're given a taste of the classic Northlane pyro, with flame cannon set up from front to back of the stage. The set is heavy on 'Alien' tracks, with sprinkles of older tracks such as 'Quantum Flux' and 'Singularity' which finds it way neatly third on the setlist.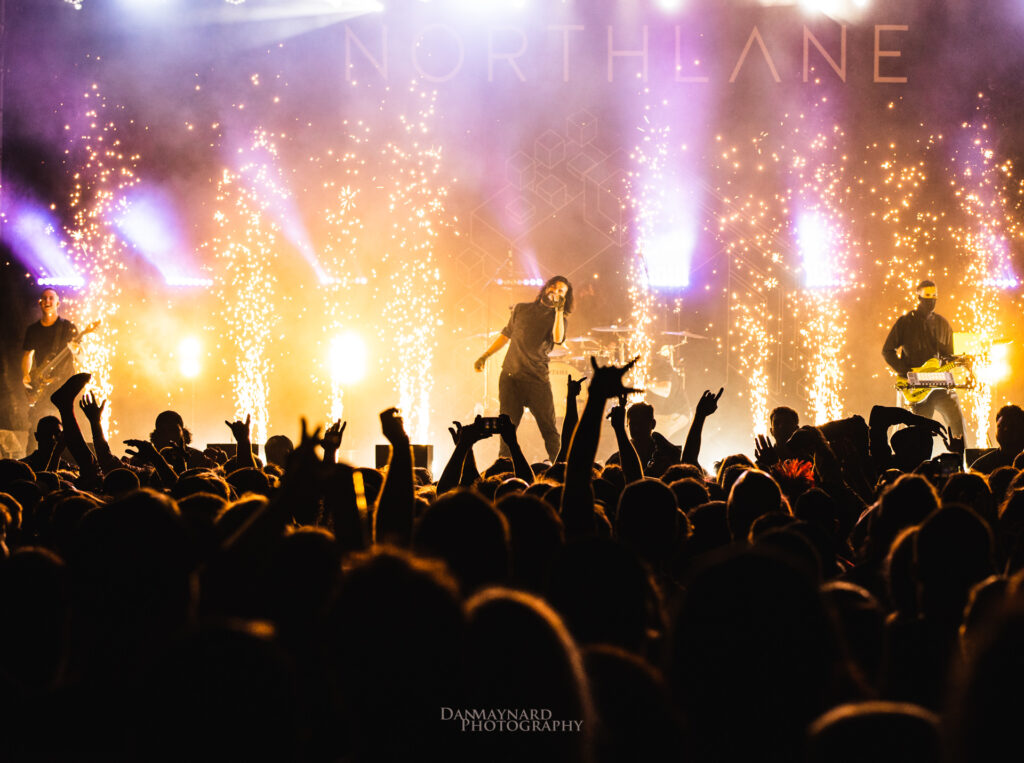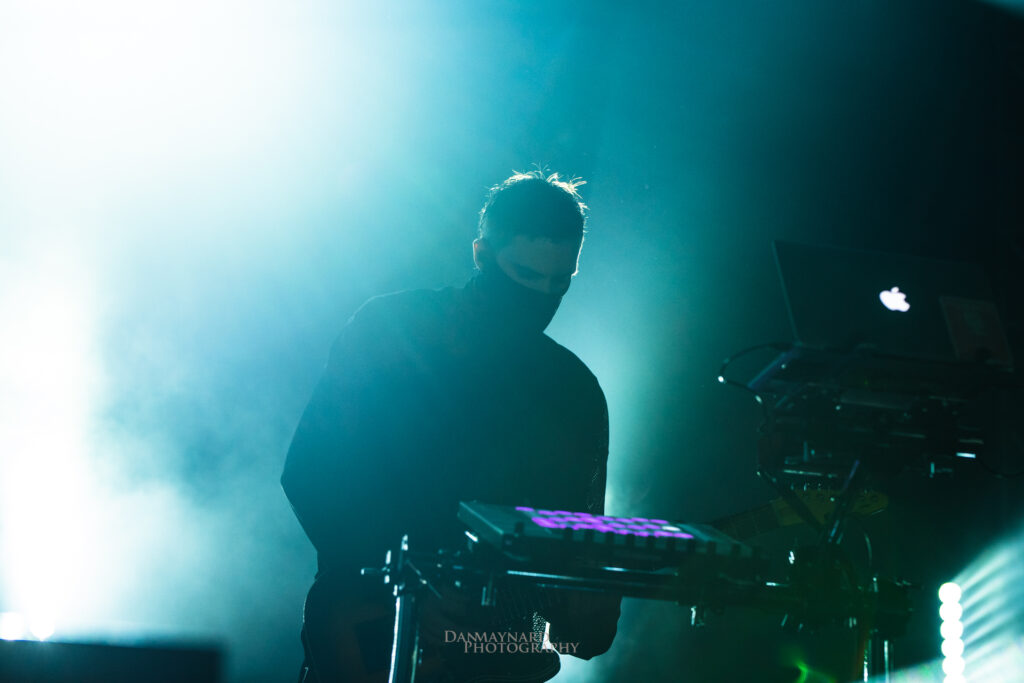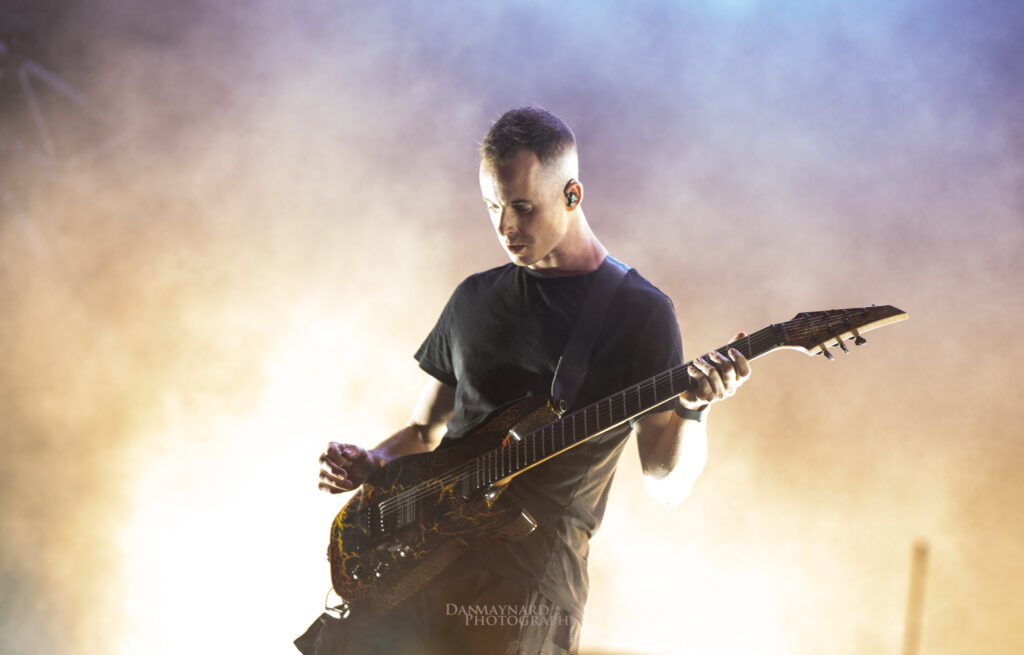 There's no mistaking why Northlane are our headliners tonight. They're tight as fuck, they sound massive and everything about their stage presence is sheer proof of why they've been given the honor of the final slot. Encoring with another massive track from 'Alien' is 'Talking Heads', a personal favorite of mine and one I had been waiting a very long time to see in person….it does not disappoint, nor does any of the setlist for that matter. Do yourself a favor, if you're yet to catch Northlane perform live, make sure you get along to one of their upcoming shows on their national tour in June before they head on a massive American tour.
Somehow we've reached the end of our day, it feels like it's flown by too quickly. The punters are still amped up and clearly the music scene is still alive. To paraphrase Thy Arts very own CJ McMahons speech to the crowd earlier in the day….Covid fucked us all, let's fuck it back. Basically let's not let the last few years ruin what we have at our fingertips, let's take it back and make sure we keep music alive and pumping. Today should be enough to make everyone jump back onboard like nothing ever happened. This can be the start of what's to come and everyone should be ready, it's gonna be a fucking hoot.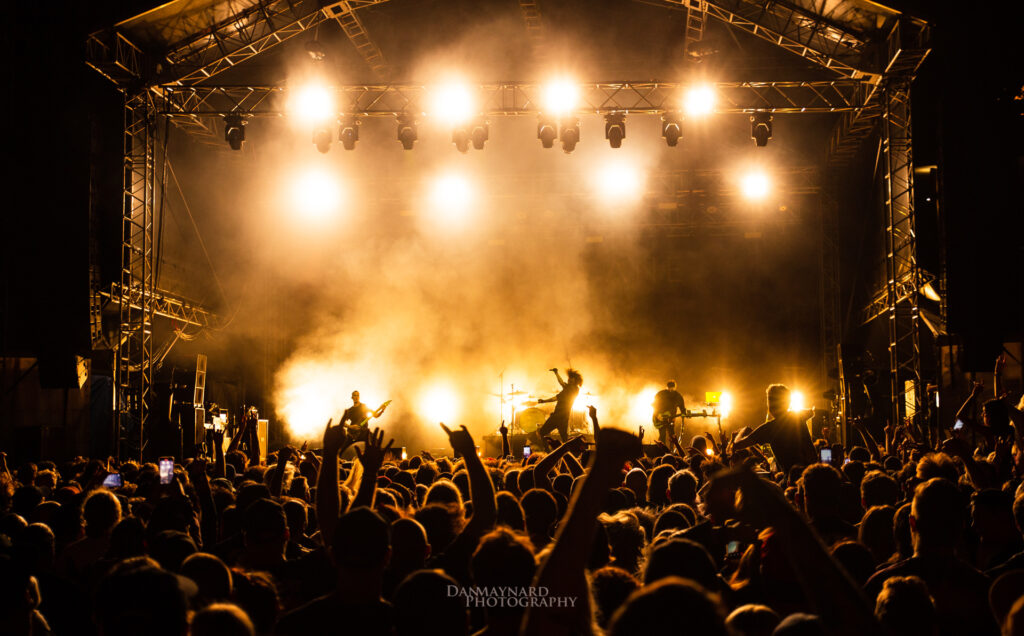 [GALLERY BELOW]