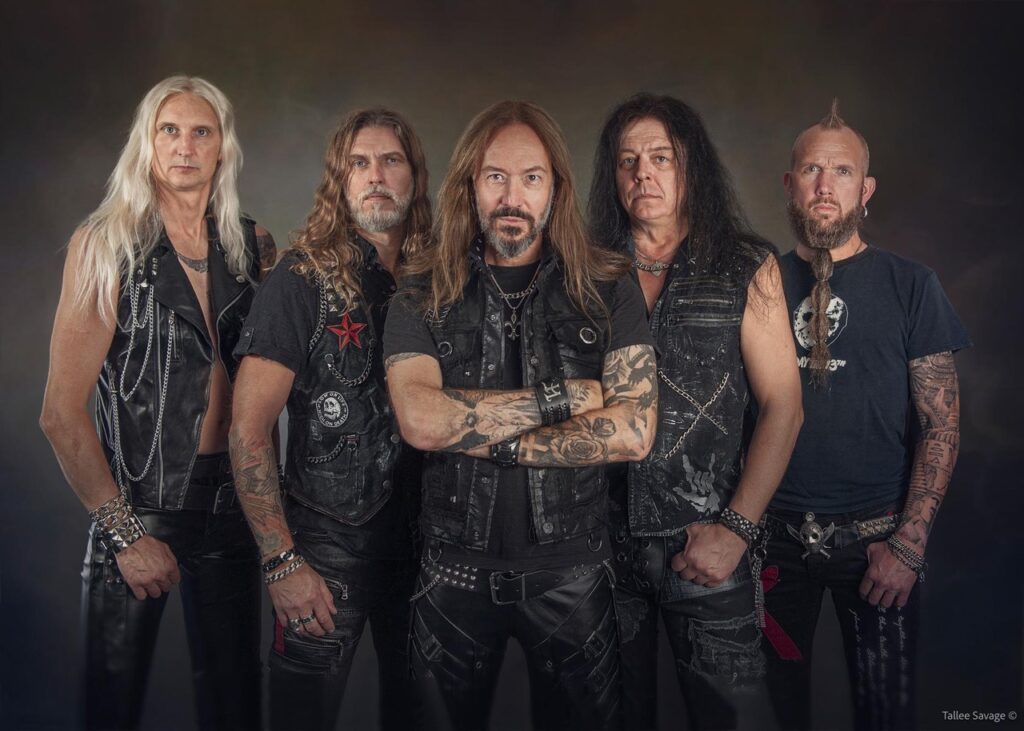 Hammer Of Dawn presents the Swedish heavy metal spearhead in its brightest shining armor and is a proud adherence to their influential tradition. The album's powerful production bristles with strength and gives its songs their hard-hitting extra punch!
The Everblack Podcast sat down with HammerFall bass player Fredrik Larsson to talk about the new album 'Hammer Of Dawn', having King Diamond guest on the track 'Venerate Me', the popularity and history of their mascot Hector, touring with Helloween and more!
Watch/listen to the interview here : 
The new album was mixed and mastered by Fredrik Nordström (Arch Enemy, In Flames, Opeth, Powerwolf and others), who also recorded the drums. The vocals for Hammer Of Dawn were produced by Jacob Hansen (Volbeat and more), while guitars were recorded and produced by Pontus Norgren, with co-producers Oscar Dronjak and Fredrik Nordström. 
As one of the main forces in heavy metal, HAMMERFALL have dominated not only the Swedish album charts, but album charts across Europe throughout their extensive career, while earning gold status thrice. HAMMERFALL's previous album, Dominion, charted at #4 in Germany, #2 in Switzerland as well as #2 in Sweden. Faced with the daunting task of following up to Dominion, an album that fans and critics hailed as one of the band's strongest releases, HAMMERFALL collectively met the challenge head-on and have delivered what many early listeners are predicting as the best metal album of 2022 and a high point of the band's catalogue.
Get your copy of Hammer of Dawn
https://smarturl.it/HammerOfDawn-NPR