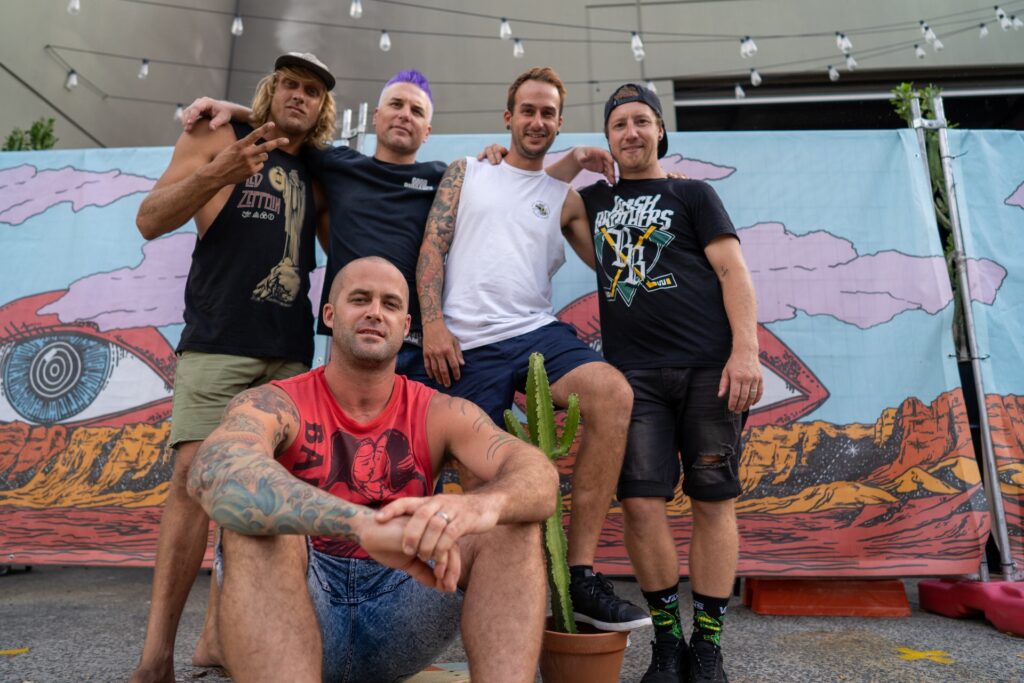 FAKE NEWS are bringing back punk in a big way with their new album 'Everyday Warrior' (OUT NOW)
Everyday Warrior is an album that covers so much across its 11 songs. From Aliens to the party life and growing up to being an everyday warrior rising above the struggles of everyday life that will beat you down.
The Everblack Podcast sat down with Nick Vanderkley from FAKE NEWS to talk about their new album 'Everyday Warrior', bringing back 90's punk for the new generation, opening for some of their favourite bands, pie sponsorships and more!
Watch / Listen to the interview here:
After a major reinvention, the band recruited new vocalist Tim and set about creating their forthcoming anthemic, melodic and outrageously fun, full length album, Everyday Warrior.
Formed 2017 Fake News quickly established themselves as a force to be reckoned with in the punk scene releasing their debut EP & sharing the stage with many punk legends including Good Riddance, No Fun At All, Death By Stereo, Bodyjar, 28 Days & Guttermouth all in their first year as a band.
Everyday Warrior is available now at
https://distrokid.com/hyperfollow/fakenews1/everyday-warrior