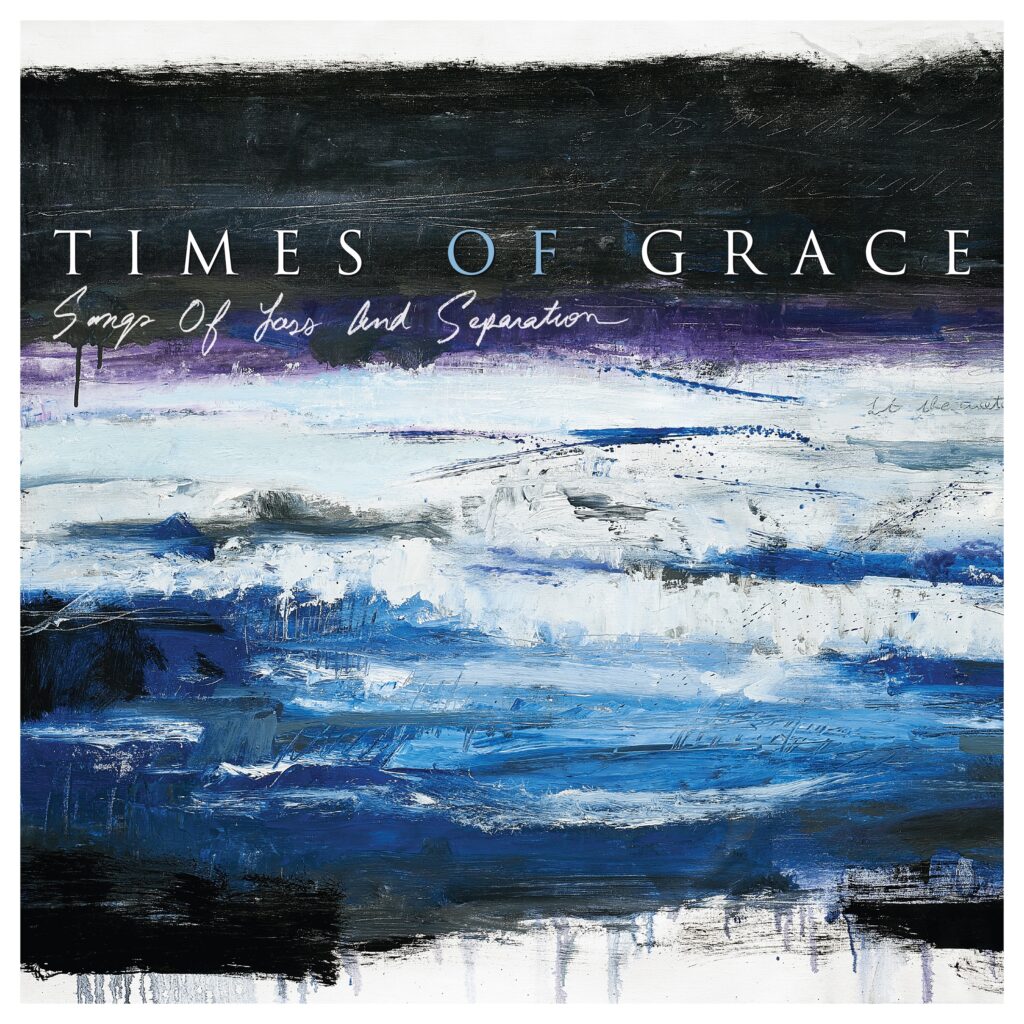 Review : Benjamin Coe
Ten years have passed since Times Of Grace blessed us with their debut offering, The Hymn Of A Broken Man, an album which was well-received by critics and fans alike. But as vocalist Jesse Leach returned to fronting his alma-mater, metalcore heavyweights Killswitch Engage, little was heard from the band. Until now. This year sees the release of the long-awaited and much anticipated sophomore effort from the boys, Songs Of Loss & Separation.
The album opens with slow-burning track The Burden Of Belief and instantly shows off the maturity in not only the song-writing but also in Leach's vocals. He croons and cries his way through melancholy numbers such as Bleed Me and the slightly heavier Far From Heavenless while he belts out some aggressive roars and absolutely stunning choruses on tracks like the latest single Rescue and epic Medusa. Mend You leads further down the gentle path laid out by the opening track and builds upon the rock-centric vibe before crushing it beneath the raw power of Rescue's hard and fast riffage, which is much more akin to the energy of their debut.
But the overall tone of this album is much more mellow than its predecessor. There is a sadness that belies every song on the track-list not just in the music but more so prominently in the delivery of the lyrics. They are pained and impassioned and I'll be damned if you don't feel it too listening to this masterpiece of a record.
Guitarist Adam Dutkiewicz is in fine form, crafting the perfect musical backdrop for Leach to bare his soul upon. From the sludgy sounds of Currents all the way to the atmospheric stylings of Bleed Me and everything in between, Dutkiewicz shows just why he is at the top of his game and indeed a force to be reckoned with. Standout track Cold is a worthy contender for "ballad of the year" and proves just how well the duo compliment each other.
It cannot be stressed enough how far Jesse Leach has come on his musical journey, from the early days of fronting Killswitch Engage and near crippling his voice to being one of the most dynamic singers that metalcore has to offer. And this album is truly where he shines brightest, allowed the freedom to bellow from the bottom of his gut or to serenade from the bottom of his heart all within a seamless context.
The Hymn Of A Broken Man was Times Of Grace's birth and Songs Of Loss & Separation has surpassed the adolescent phase and entered immediately into a maturity worthy of such well-versed musicians. The album is a masterpiece of sorrow from solemn start to dreary end and will leave you with your finger pressed firmly on the "repeat" button.
Times Of Grace – 'Songs Of Loss & Separation' is out July 16 via Wicked Good Records
Pre order : https://wma.lnk.to/TOG-SOLAS